Super Seed Flapjacks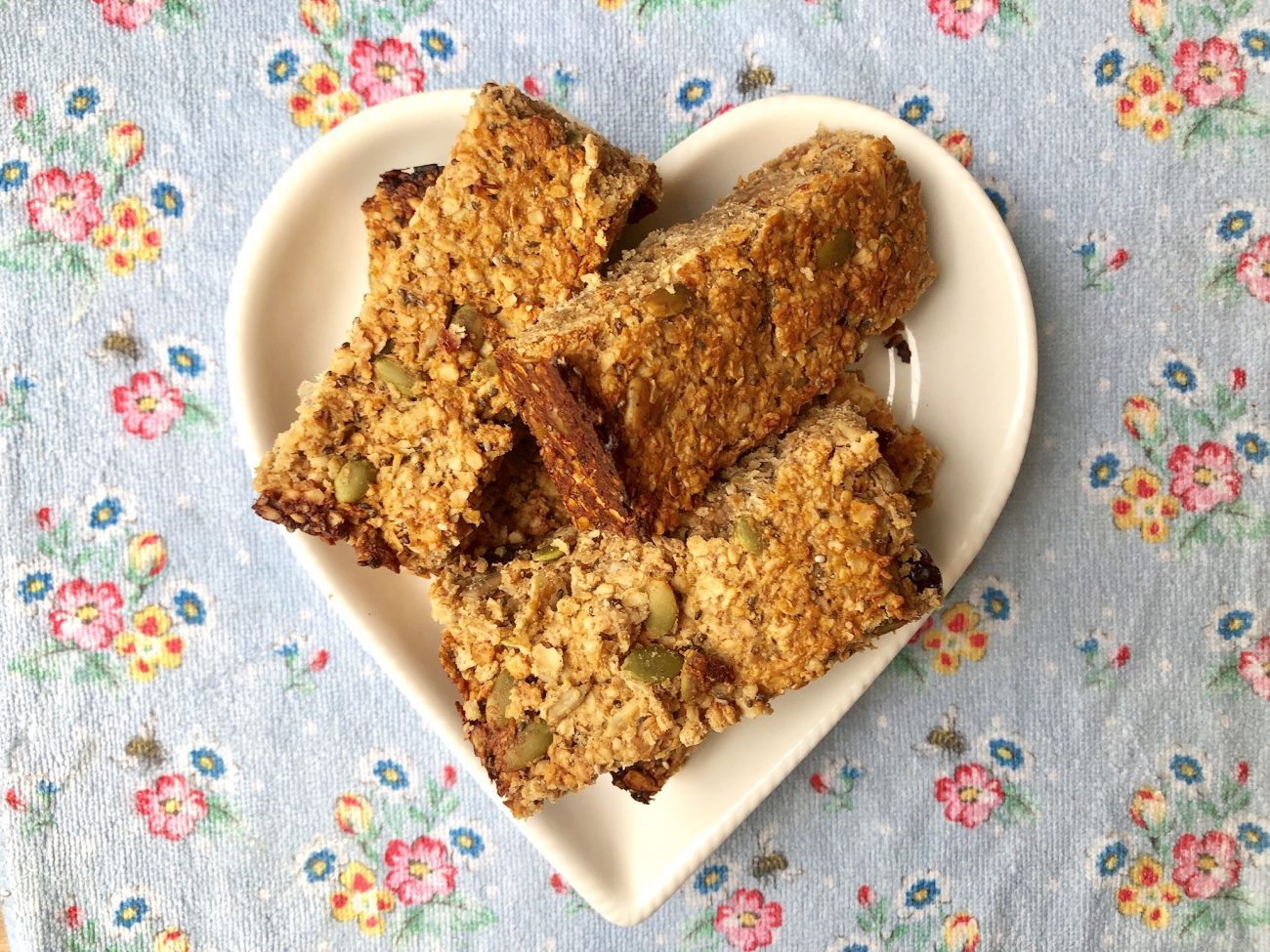 Greetings comrades. I'm back today to share another healthy bake with you. I've been thinking about sharing my healthy flapjack recipe for a while now and as so many people liked my healthy chocolate muffins, I thought you would all like this too! We also needed some snacks in the house. These healthy flapjacks are another one of my go to healthy bakes for my kids.
It is kind of a flapjack version of my granola. In fact thats exactly what it is. I love them, they are chewy and sweet and well also healthy! The banana, honey and coconut oil give it a lovely light, natural sweetness. You really don't even need much honey as the coconut oil gives it so much sweet flavour. The peanut butter makes it super delicious and the cranberries gives it an extra pop of sweet.
Super power of seeds
I'm not actually going to go into the list of all of the vitamins and minerals seeds can offer you. Alls you need to know (and I'm sure you already know) that seeds are good for you. One thing I will mention though is that they contain healthy fats (especially chia seeds) which give our body good long lasting energy and cell regrowth. Cell regrowth means healthy hair and skin.
Energy Boost
These flapjacks are an amazing mid morning snack to give you an energy boost. With oats, nut butter and seeds your body will respond well to these natural ingredients. We usually find ourselves turning to refined carbs or sugar for an energy boost which will leave you feeling sluggish and heightening your glucose levels, then leaving you unsatisfied and craving more food.
If you can get into the habit of making yourself healthy snacks like these, you will notice a change in your mood, energy levels and body fat.
Let's bake.
Prep Time: 20 minutes Cook Time: 20 minutes Total Time: 40 minutes Yield: 10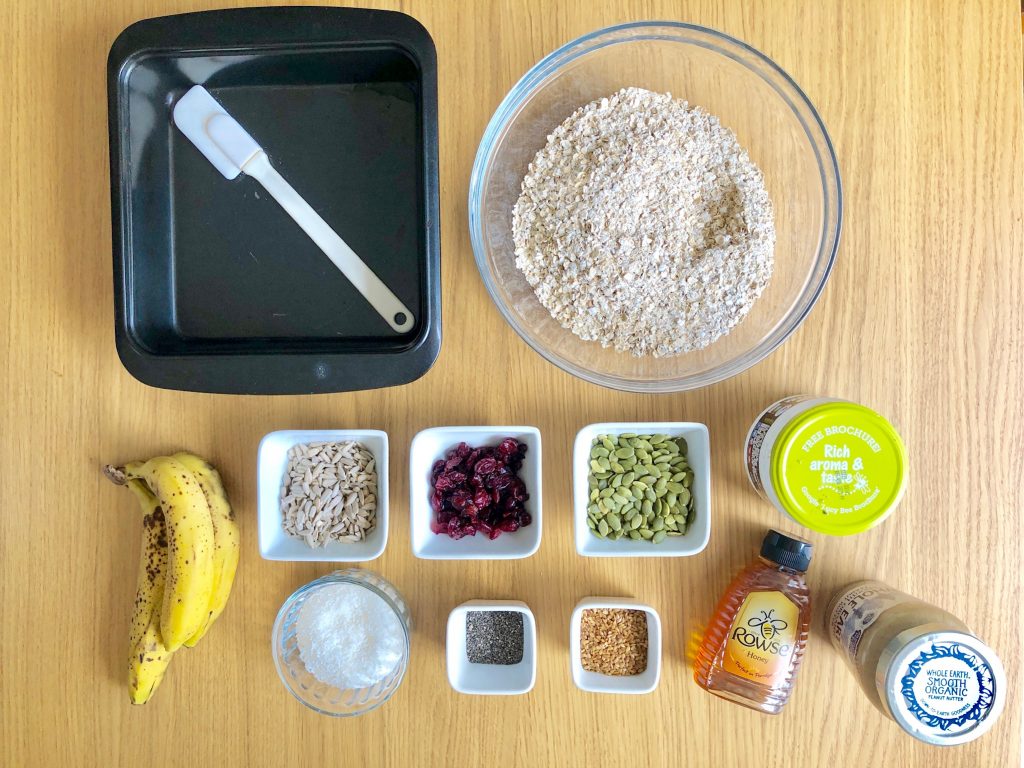 Ingredients
330g Oats
3 ripe bananas
1/2 cup sunflower seeds
1/2 cup pumpkin seeds
1/2 desiccated coconut
1/2 cup dried cranberries
1/4 cup line seeds
1/4 cup chia seeds
5 tablespoons cup raw extra virgin coconut oil
5 tablespoons unsweetened nut butter
2/3 cup honey
Okay so this might seem like a lot of ingredients and if you cant find some of them in the shop or just don't want to spend a fotune – no problem! Just leave them out or put what ever variation of seeds, nuts and dried fruit in you like and have already in the house. Even chunks of dark chocolate would be mmmm.
To begin preheat your oven to 180°C/350°F. Grab yourself a baking tray. I used an 8×8 cm square tray for a thick flapjack.
Melt the coconut oil and peanut butter on a low heat until melted together. Take off the heat and allow to cool for a few minutes while you carry on with the next step.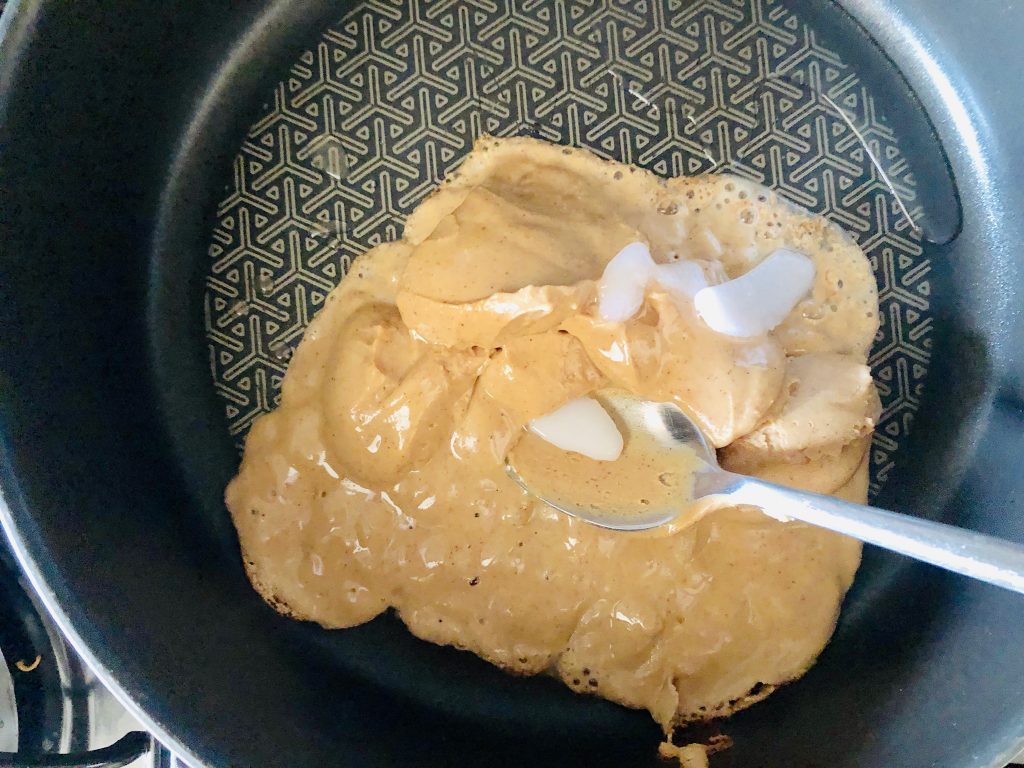 Mash your ripe bananas.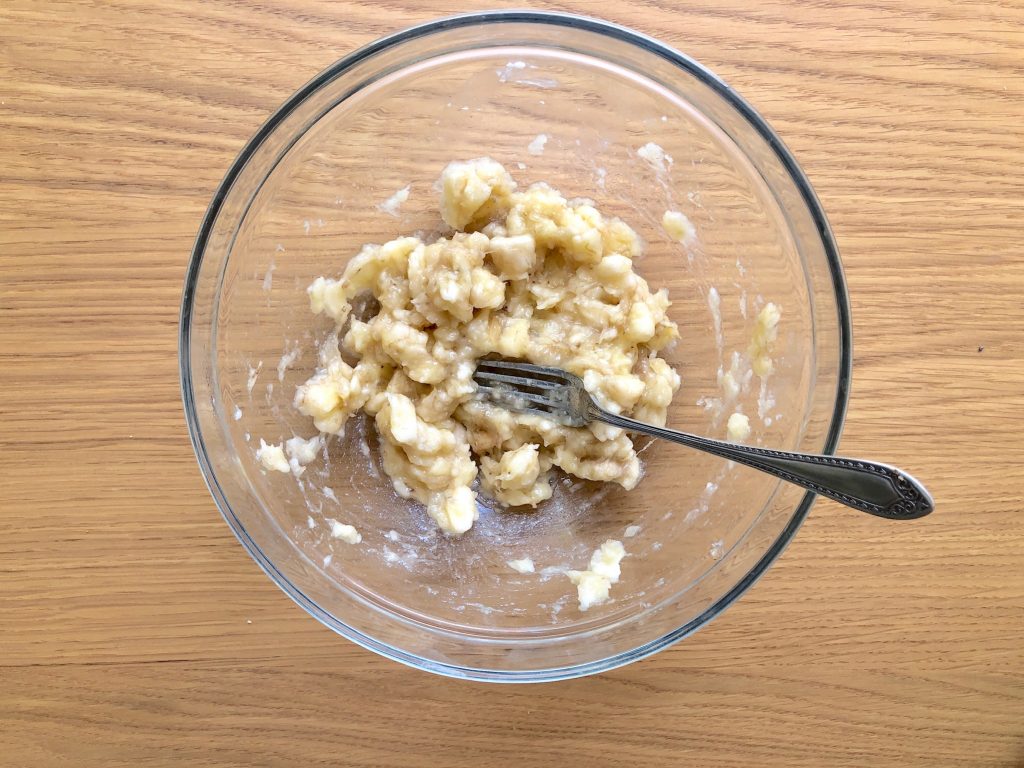 Pour your peanut butter and oil mixture onto the oats. Mix well until the oats are all a bit wet.
Next mix in your mashed banana.
It's getting a bit flapjackey now. The oats will start to stick together.
Add in all of your seeds, coconut, dried fruit and honey. Mix mix mix mix mix.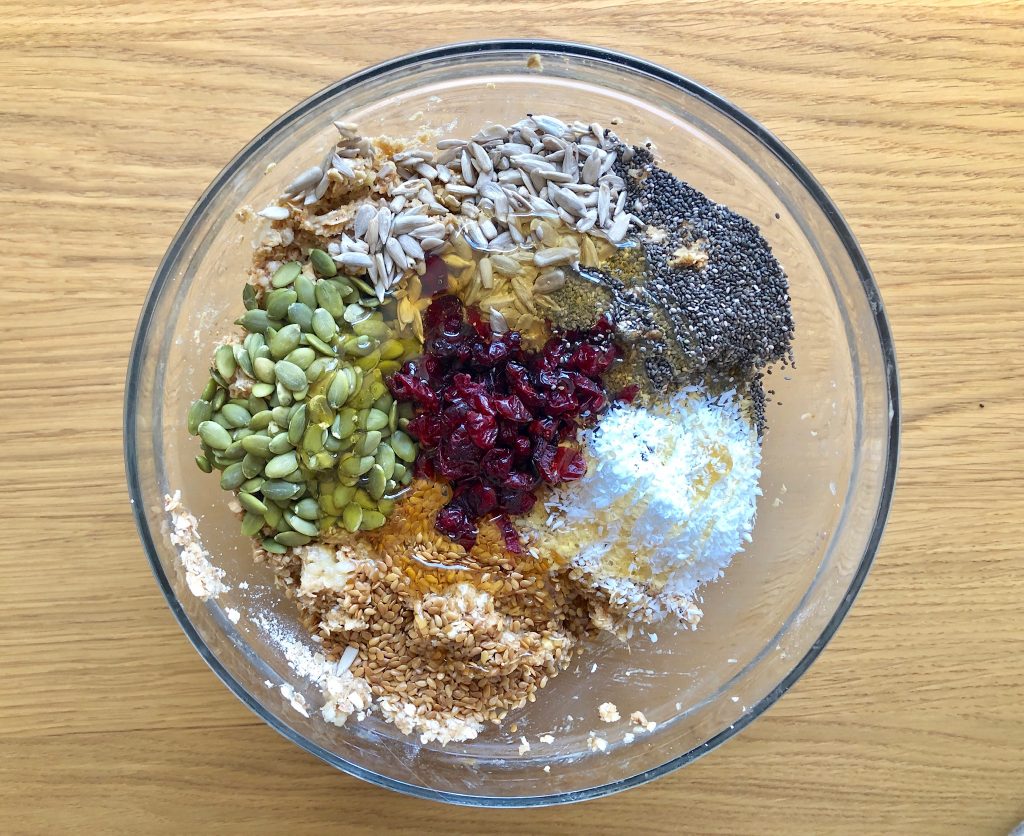 Once mixed. Scoop into your baking tray, spread out and flatten. Put in the oven for 20 – 25 minutes until golden on top. Leave to cool in the tray. Cut up into rectangles or squares. Enjoy as a snack or desert or even breakfast 🙂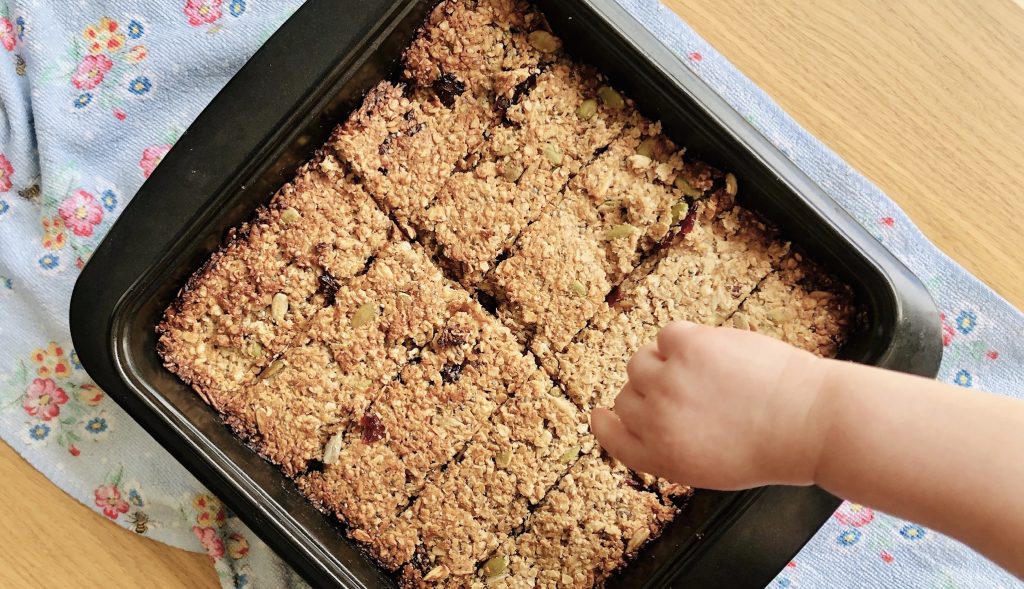 Thanks for reading.