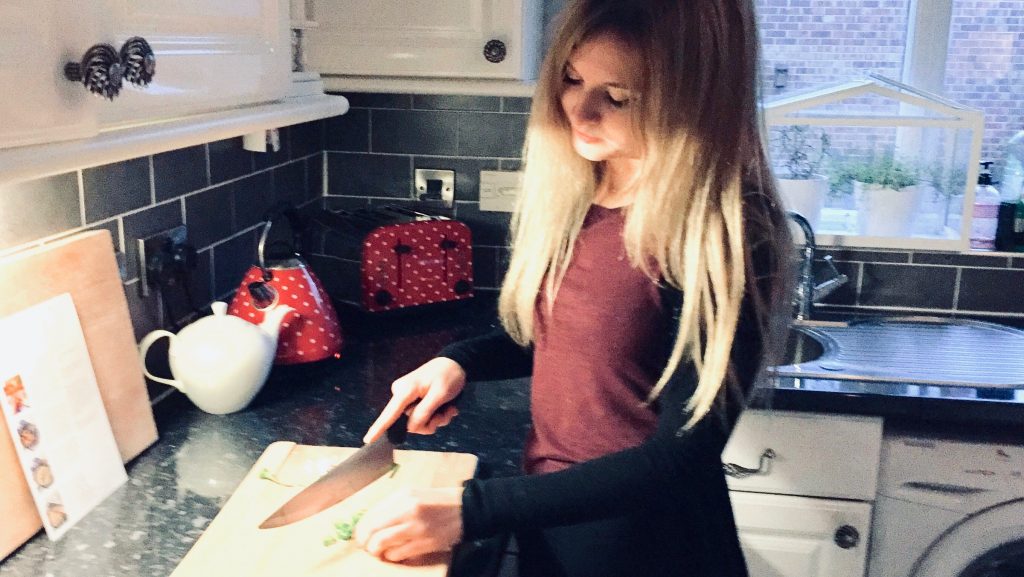 I'm Emma-Jane the author of this blog. I first started cooking and baking when my boyfriend and I moved into our own house aged 18 and 21, neither of us able to cook much else than pasta with a jarred sause. I began to realise that if I want delicious food for my tea I'm going to have to start making it.
I bought my first Jamie Oliver recipe book and was taken back by the flavours I had recreated. A love and passion for cooking flourished there and then. I continued to follow recipes from my idols and constantly watched food network. Seriously wish I had more time to watch food network now I miss it.
My sister in law is a cake maker, I used to go to her house and join in with her projects. She taught me a lot about baking and cake decorating. My other sister in law is an amazing cook, she had me round a few nights and inspired me so much. After a few years I gained more confidence and learnt from many disasters like way way way too much star anise – not pleasant. I've gotten to a point in the last couple of years where I can freely make up my own recipes improvising and they actually work! It's such an amazing feeling of success.
It is also since I had my two children that I have focused more on healthy eating to get back to myself after pregnancy and to ensure they are thriving. In fact healthy eating and lifestyle is my biggest passion and has been of my interest since my early teens. I get so much satisfaction from food that's tastes good and makes you feels good.
I am still learning on this journey. I am no expert and I still have occasional disasters. But I have gained so much knowledge and passion I need to express it in some way. As I'm a stay at home mum I need something of my own to express me again. Thus we have this blog. People around me always have an interest in what I'm cooking and I always get good feedback when people taste my food so I hope to inspire and share my techniques.