Super Healthy Chocolate Muffins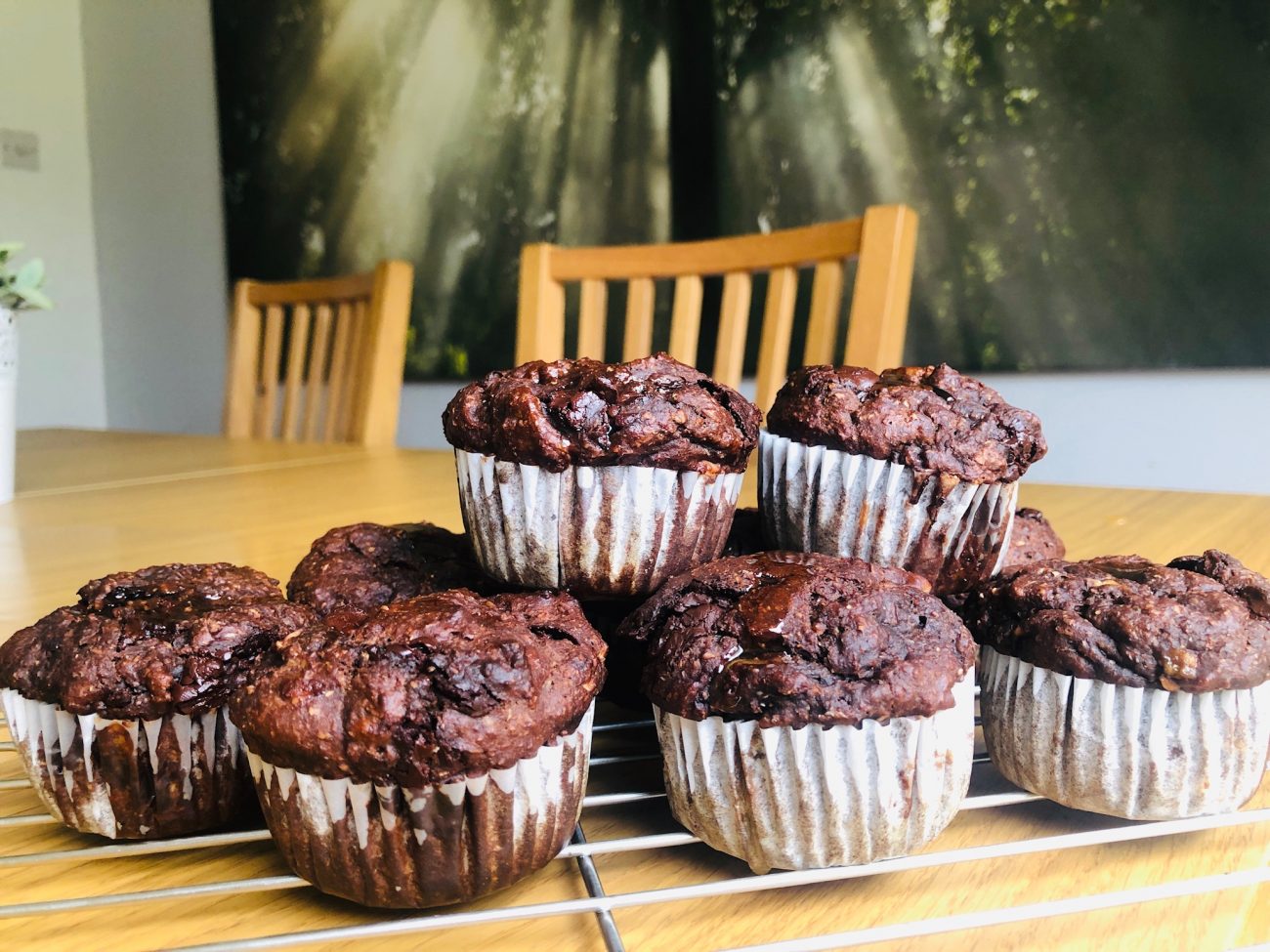 Hello hello, and welcome. Do you have the constant worry about your how healthy your kids diets are? I do and i'm tired of convincing them to eat healthy foods. That's why I often make healthy snacks for them which they are more than willing to munch on, including these sneaky sugar free healthy chocolate muffins. My kids beg for these and I can just gladly hand one over without the worry. I still encourage the fruit and vegetables of course 😉
Made with banana and honey for sweetness, greek yoghurt and almond milk for gewiness and dark chocolate for richness these muffins don't compromise on taste or texture.
The banana and dark chocolate provide a great source of powerful antioxidants. Also improving digestion and brain function. The riper the banana the better as the sweeter it gets. Try and get the highest percentage of cocoa in your dark chocolate as possible, I am using 85%. If you find this too bitter go for less.
The greek yoghurt is a great source of protein and calcium, two things i'm always concerned about my kids getting enough of. I buy Yeo Valley yoghurt which is organic and contains live cultures also known as probiotics which are great for the gut. Probiotics are microorganisms such as bacteria and yeast that live in our intestines. Having good microorganisms in our intestines helps keep too much bad bacteria building up and causing damage to our immune systems.
So now we know the benefits of making these sin free muffins let's get baking.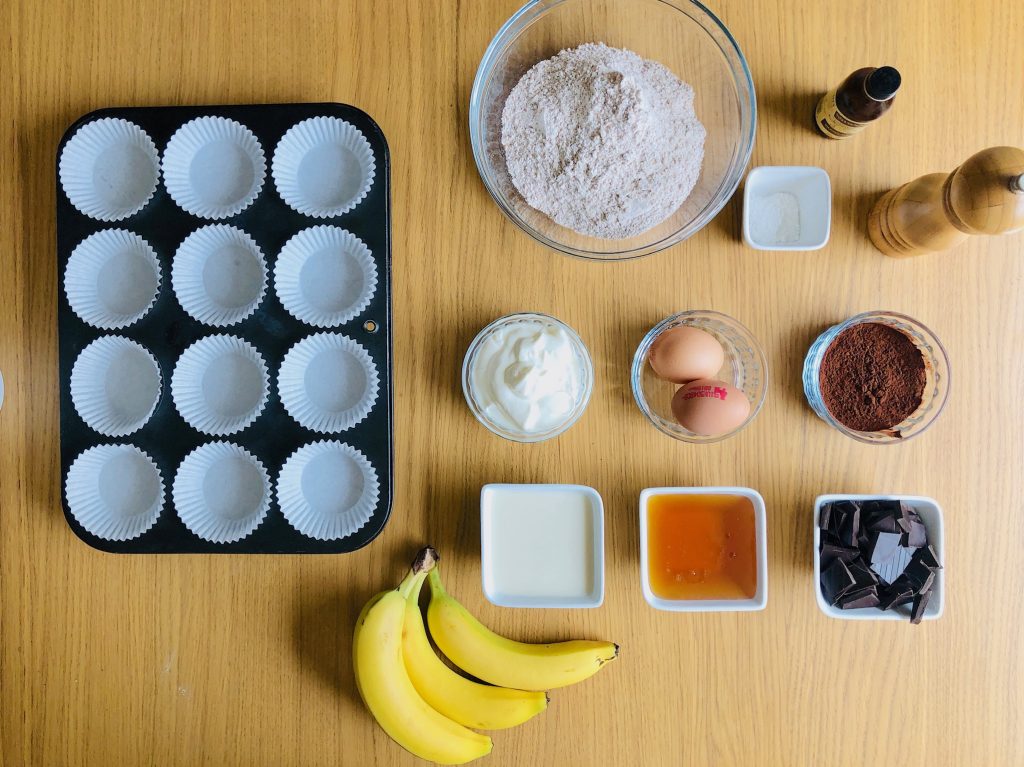 Let's heat the oven to 350°F/175°C and fill your muffin tray with paper cases. I like to prepare and measure out all of my ingredients to reduce mess and mistakes.
You will need…
3 ripe bananas
2 eggs
2 cups (256g) wholewheat flour
1/2 (50g) cup cocoa powder
1/2 (170g) cup honey
1/2 (125ml) cup almond milk
1 cup (245g) greek yoghurt
1/2 (100g) cup dark chocolate broken up
2 teaspoons baking powder
1/2 teaspoon salt
1 teaspoon vanilla extract
Into a large bowl add the yoghurt, milk, eggs, honey and vanilla. Mix well.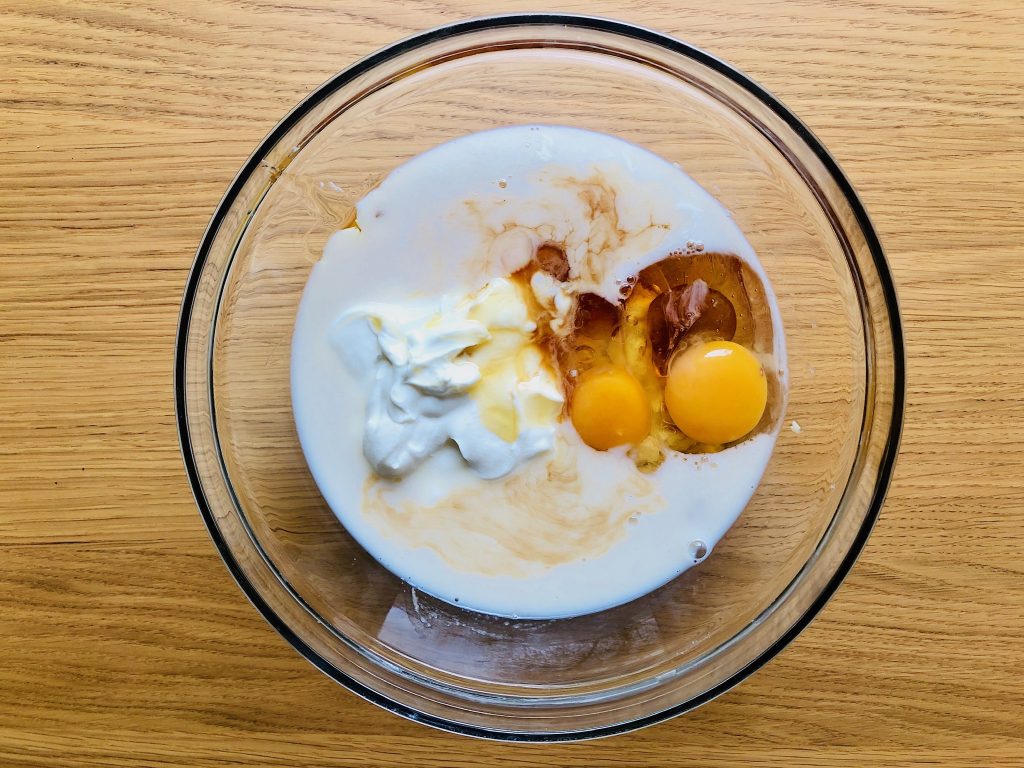 In a separate bowl sift in the flour, cocoa powder, baking powder and salt.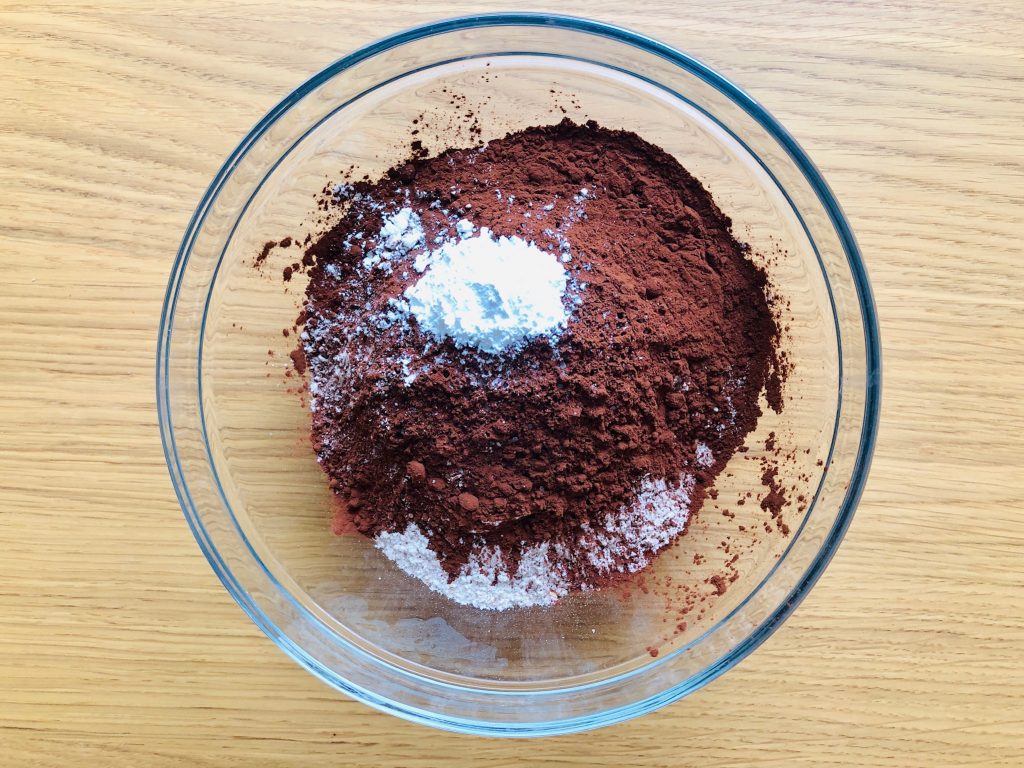 Fold your dry ingredients into the wet ingredients just until combined. Then fold in your dark chocolate.
Scoop the mixture into the muffin cases, filling them up but not overflowing. Distribute the mixture evenly between 12 cases. Then cook for 25 minutes.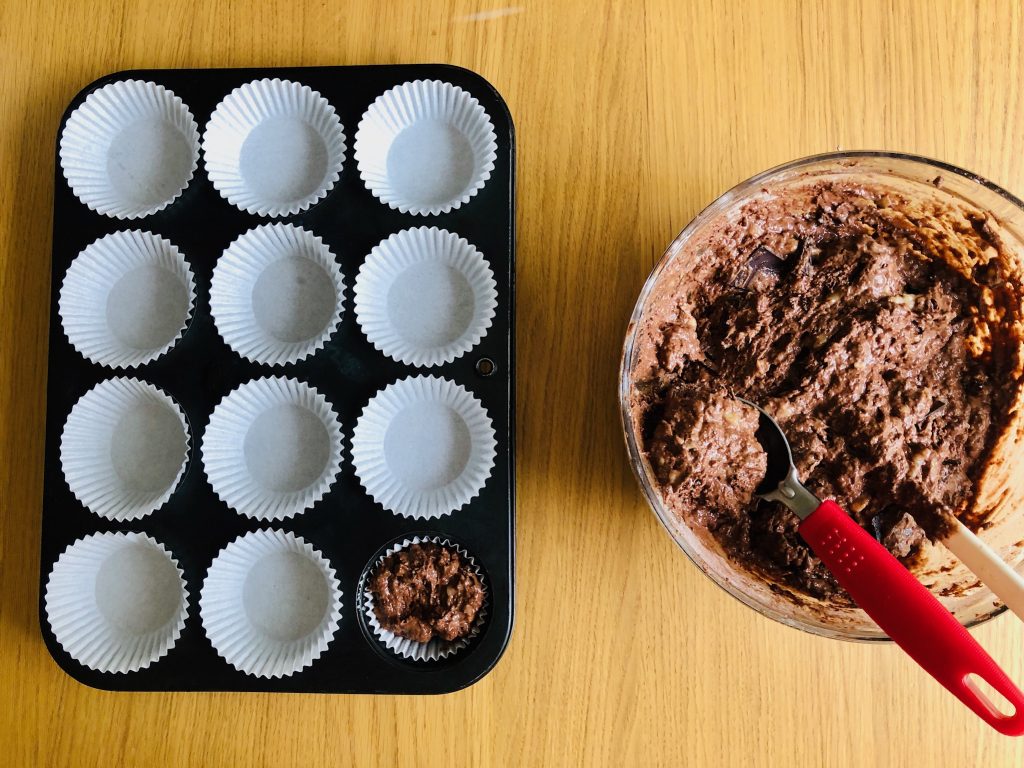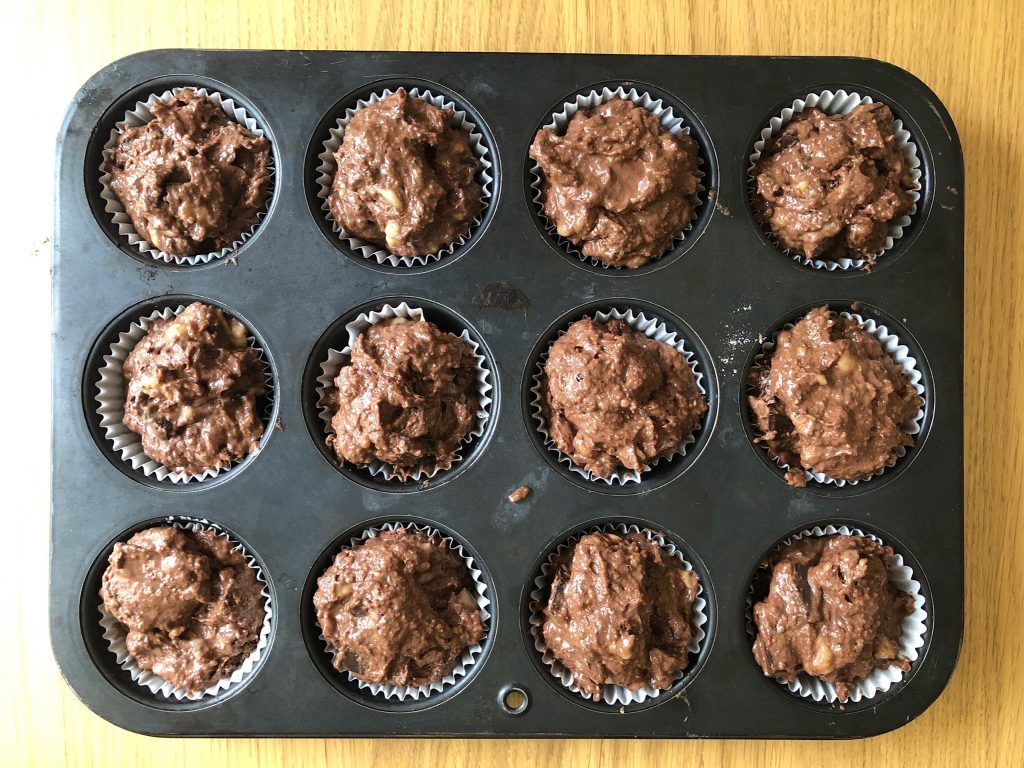 Check the muffins are cooked by inserting a skewer or knife in the middle of one of the muffins. If it comes out clean they are done.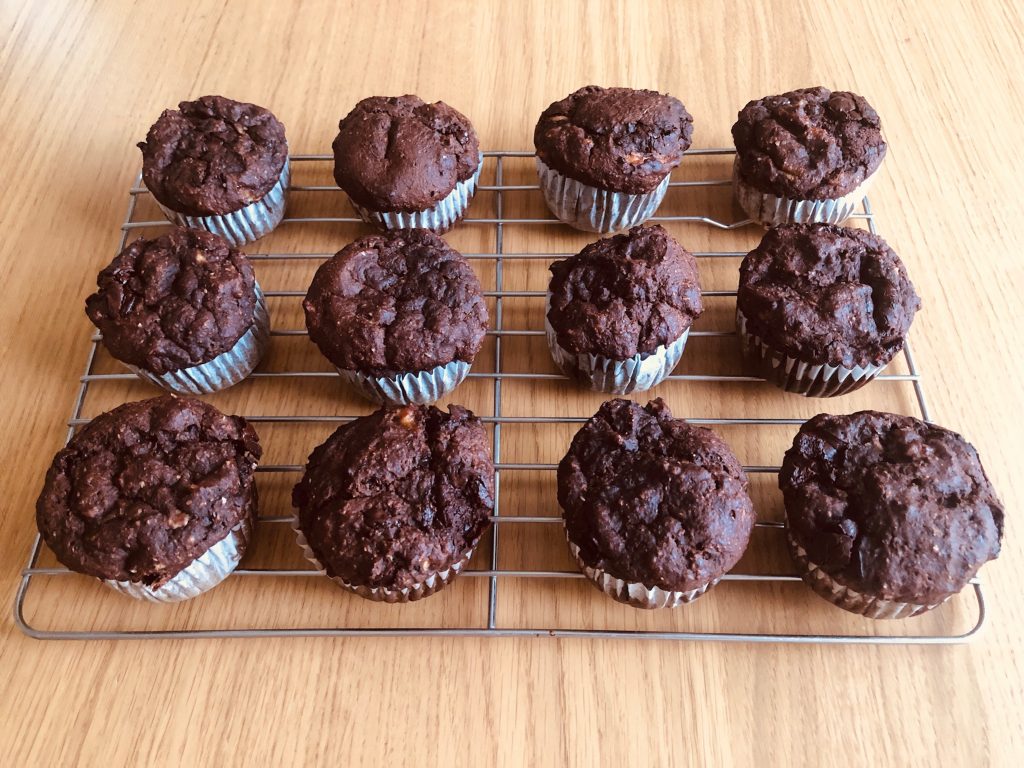 Just for a final touch drizzle over some honey for a little added sweetness. What a treat 🙂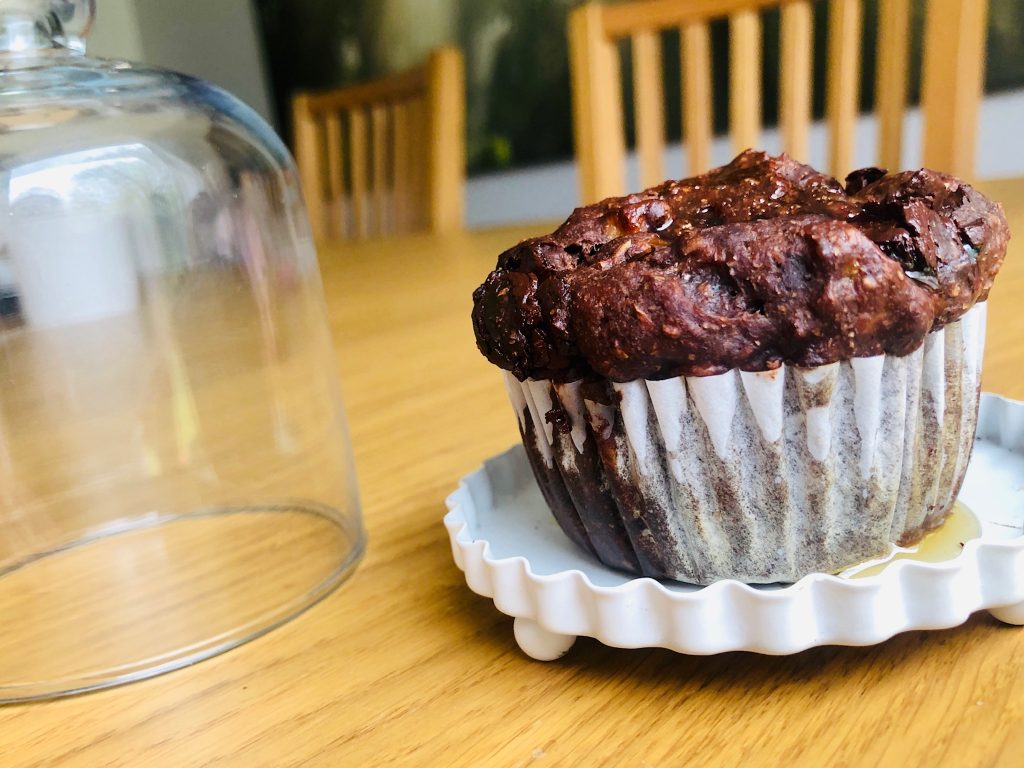 Thank you for reading. I will be doing some similar recipes with peanut butter, coconut oil, and dates so watch this space 😉