Strawberry & Cream Cake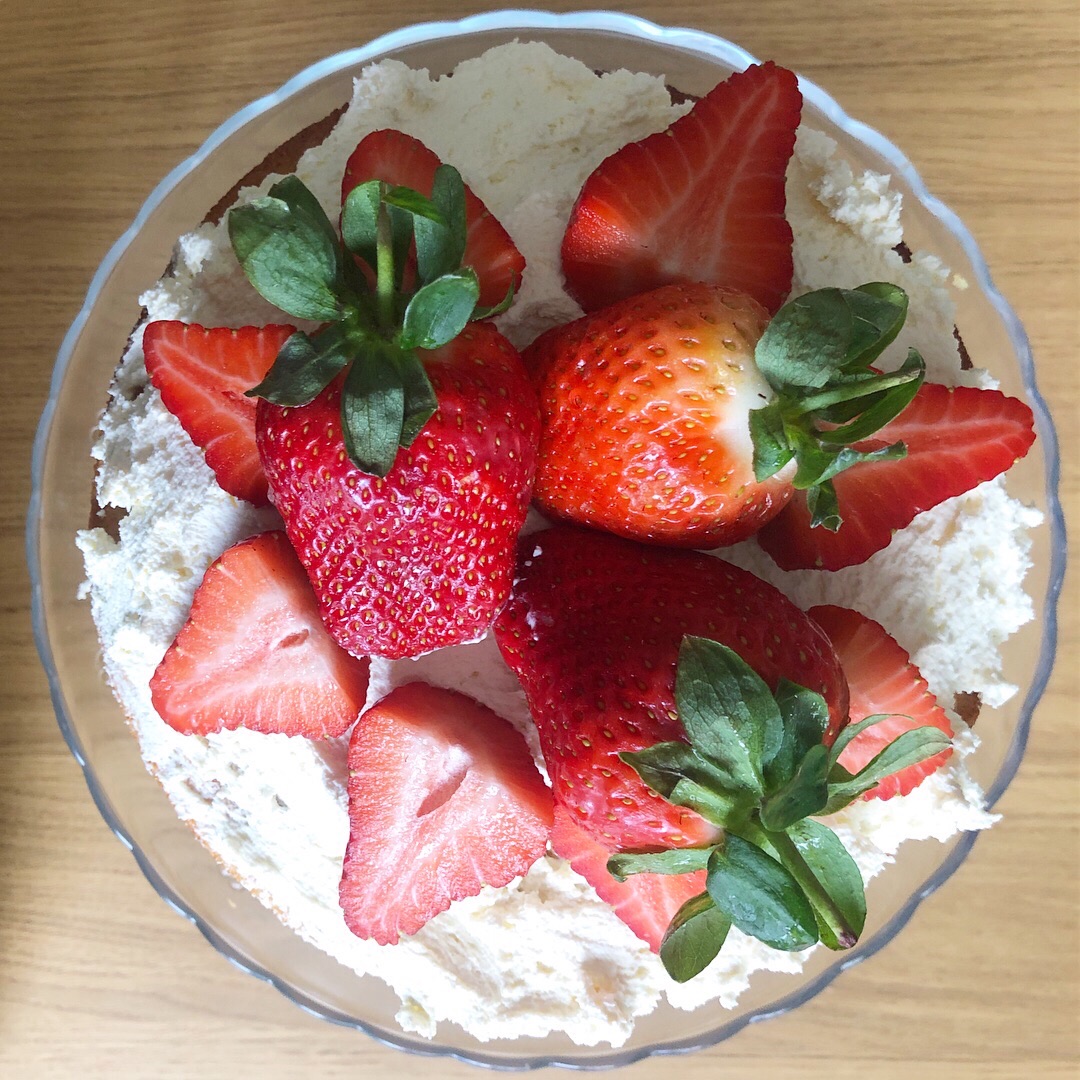 Hello and welcome back to my blog. Today is mothers day, a perfect opportunity to try out something new and beautiful for my momma. I usually make her a carrot cake but as she loves cream cakes and I love strawberries, I thought i'd try out this beauty. The cream gives a lovely light addition as appose to intensely sweet icing. And the fruit gives a deliciously sweet freshness. I am a fan.
I used my go to vanilla sponge recipe with a super quick whipped cream recipe. You will need an electric stand mixer or hand whisk and 2 8inch round cake tins. So here it is…
For the cake:
225g self raising flour (or 225g all purpose flour + 2 tsp baking powder)
225g unsalted butter at room temperature
225g caster sugar
4 large eggs
1 tsp baking powder
1 tsp vanilla extract
1/4 tsp salt
For the cream:
400ml heavy/double cream
125g mascarpone cheese
70g confectionary sugar
1 teaspoon vanilla extract
450g fresh strawberries
Preheat your oven to 180°C/325°F. Grease and line 2 8inch cake tins.
In a medium bowl sift together the flour, baking powder and salt. Set aside.
In your mixer or by hand mix together the butter and caster sugar until combined. Next add in the eggs and vanilla and mix just until combined.
Fold in your dry ingredients. Split the mixture between the two cake tins and put into the oven for 20 – 25 minutes. Check your cakes are cooked inserting a skewer into the centre of the cake, if it comes out clean it is done. When done, leave to cool in the tin for a few minutes then transfer to a cooling rack.
Once completely cooled we will make the cream. Add double cream, mascarpone cheese, vanilla and confectionary sugar and whisk until the cream forms a stiff peak. Do not over whisk.
Transfer one of your sponge cakes onto a plate or stand. Add a layer of chopped strawberries on top. Next add around 2/3 of the cream on top of the strawberries.
Put the second sponge cake on top of the cream layer. On this sponge we will add the cream first and then the strawberries. I like to be quite decorative with the strawberries on the top layer. Using halved strawberries and some whole one.
And you are finished! It's really quite easy and so beautiful. I just love the colour. Happy mothers day!