Portgual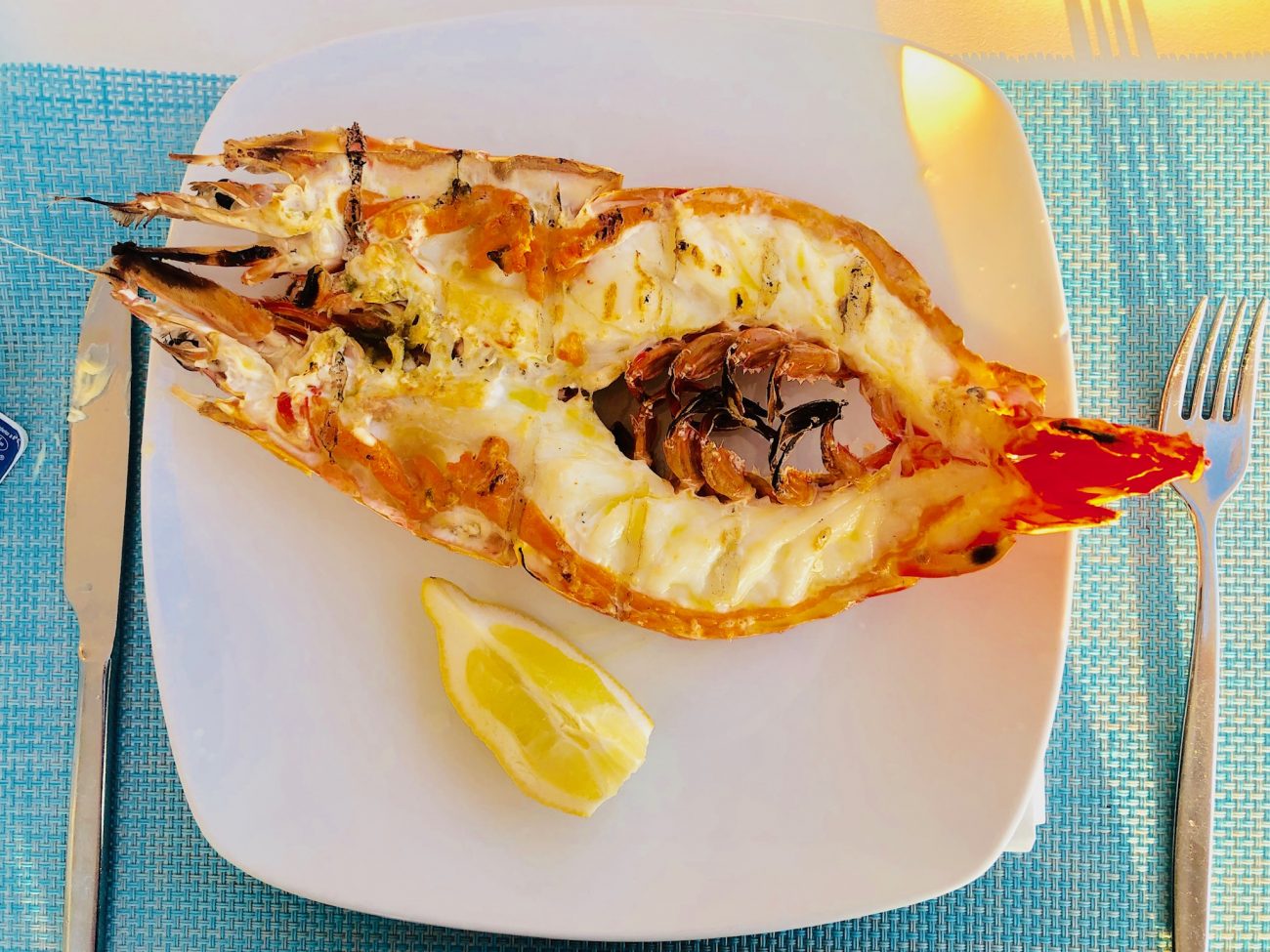 Well what a busy few weeks I've had, hence the lack of baking lately. I've visited 2 of my favourite places – Amsterdam and Portugal. It has been truly amazing. Amazing to do something other than be in the baby bubble i've been stuck in for so long and to be able to have fun again and forget about nap schedules and healthy eating. I have come back feeling more calm and easy going. It feels like things have been put into perspective. And boy did I treat myself to some amazing food.
The first time I visited Portugal I was first time pregnant and my beloved proposed to me on the gorgeous tomato beach. While pregnant on holiday I was in it for the food and not the alcohol or partying. It was very much relaxing and eating. That is more my kind of thing anyway if i'm honest. When I visited for the first time I wasn't even aware that piri piri chicken is a traditional Portuguese thing! And my god that is my kind of food! We got pretty friendly with a taxi driver who took us to an authentic piri piri chicken place Churrasqueira O Nosso Franguinho. The food was amazing, the chicken fell off the bone and the perfect seasoning made it so delicious. The chicken is served with fries and a tomato salad. I loved the tomato salad. It was simply large tomato slices, white onion and seasoning. I think they used oregano. And lots of amazing extra virgin olive oil.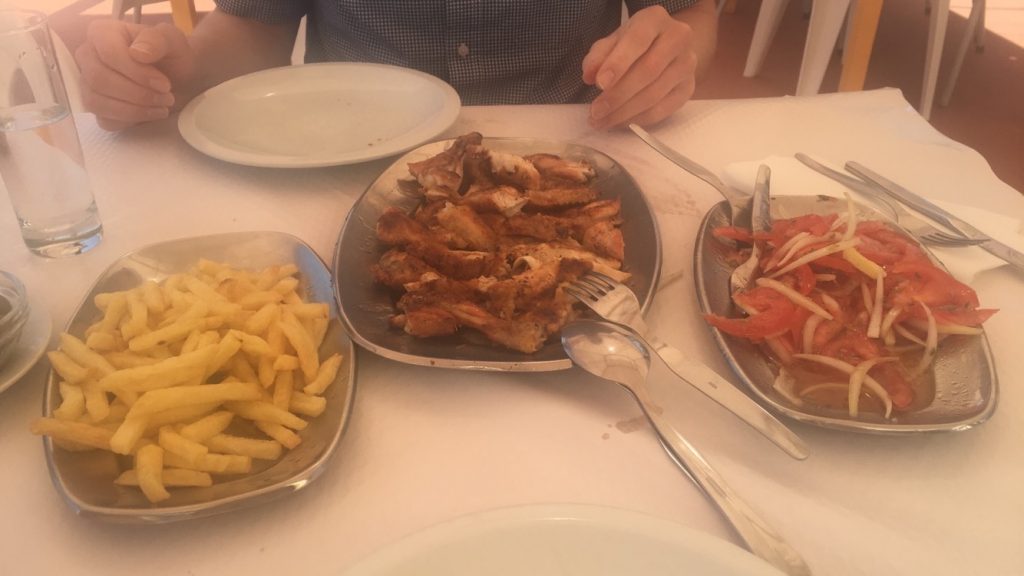 The second time we visited I discovered that this exact chicken with the exact tomato salad is all over the country even on the exact silver trays, just like an english fish and chip shop. We went to Ramires and 3 years later I relived my piri piri chicken dream. It was the exact same! Definitely less fancy than the beautiful roof top restaurant last time. It was like a large english chippy but loads of tables to sit at with table service. We was sat with local Portuguese people and you could tell this was a standard tea out for them. It was a great experience.
The next evening Ellen found THE MOST beautiful on the beach restaurant Praia Lourenco. It was located on the most perfect, calming secluded beach. We got there just for sunset it was truly stunning. We had white wine sangria which was just omg so sweet and delicious – never had it before, need to again. We ordered tiger prawns and fillet of beef to share. WOW this was the best combination. It was so delicious. The prawn was huge and salty and tasty. The beef was so succulent and full of flavour. It was to die for. I had to bring my boyfriend the next night. After the piri piri chicken chip shop vibes I needed him to experience this. We came AGAIN with the kids on our last day of the holiday just because we had to. Such a stunning place. There is nothing better than hearing and watching the calm waves crash against those rocks, drinking sangria and eating those prawns. So grateful for this experience. If you are ever in Galé please go there!