Parsnip & Maple Syrup Cake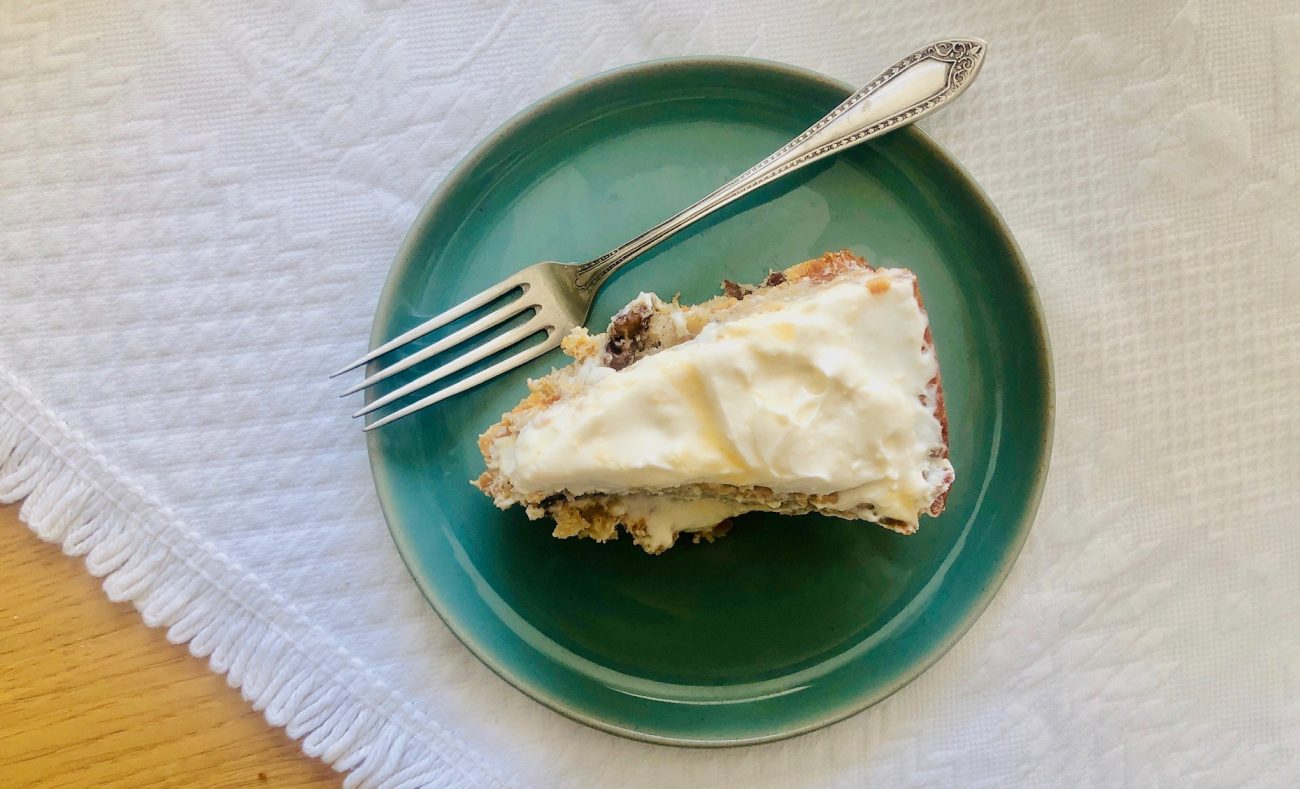 I saw this recently at a local cafe. I'd never heard of it before so I thought, wow, I've got to try this! We have carrot cake, why not parsnip cake?
I used my usual carrot cake recipe as a base, but tweaked the spices and swapped out brown sugar for maple syrup.
I thought this could be an opportunity to ditch the sugar. Maple syrup sounds like a sin food however real or pure maple syrup actually comes straight from nature where as light brown sugar is actually made from refined white sugar with sugar cane molasses added back into it.
Maple syrup contains antioxidants, vitamins B5 and B2, minerals such as iron, calcium, potassium, zinc, magnesium. Brown sugar also contains these but maple syrup contains a lot more. So if there is an opportunity to add nutrients to something I'm cooking, then I'm sure going to try it. I have also added a couple of extra fruity ingredients to give it a flavour kick and again a little more nutrients.
This cake ended up with a very interesting and unique flavour. It got a thumbs up from me and my tasters, so I hope you like it too.
So here is the recipe:
For the cake
250g self raising flour
112g vegetable oil
100ml maple syrup
3 medium eggs
3 medium parsnips grated
1 apple peeled and grated
Juice of 1 orange
2 teaspoons baking powder
1 teaspoon ground cinnamon
1 teaspoon ground ginger
1/4 all spice
1/4 teaspoon salt
50g chopped & lightly toasted pecans
For the cream cheese icing
340g cream cheese (I use Philadelphia family pack which is the exact amount)
2 tablespoons maple syrup
Confectionary sugar for the top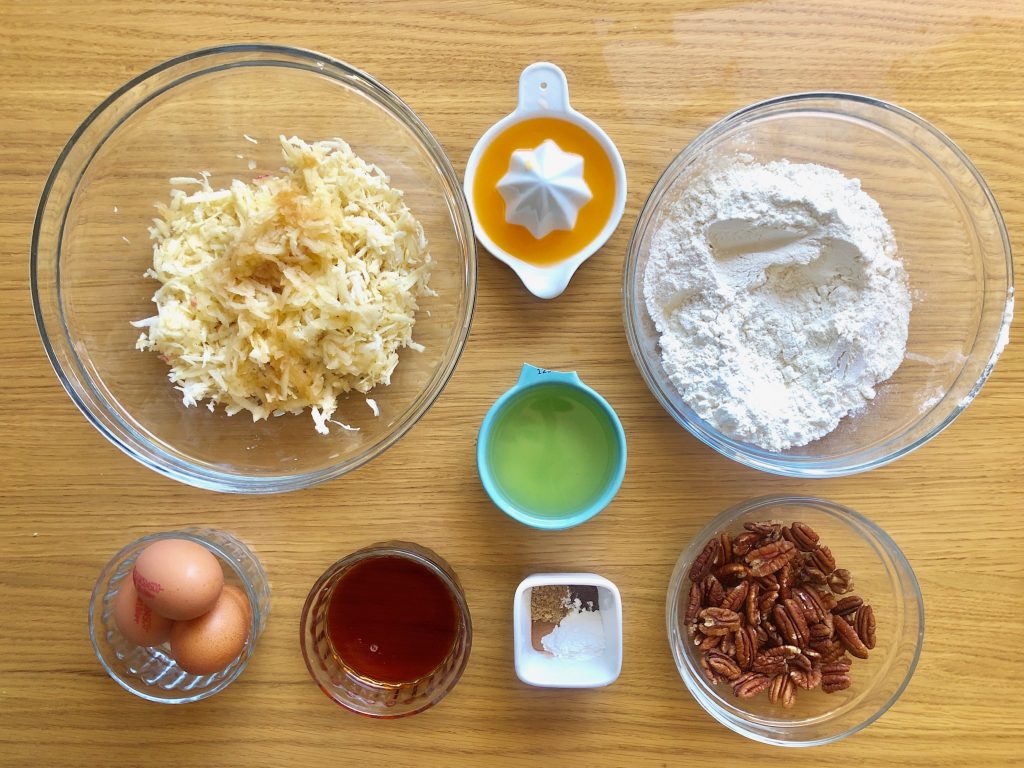 Start by preheating your oven to 180°C and grease 2 8 inch cake tins. Combine the dry ingredients by adding the spices, baking powder and salt to your flour. whisk it by hand, not an electric whisk to ensure everything is distributed evenly. The below photo is before distributed evenly 😆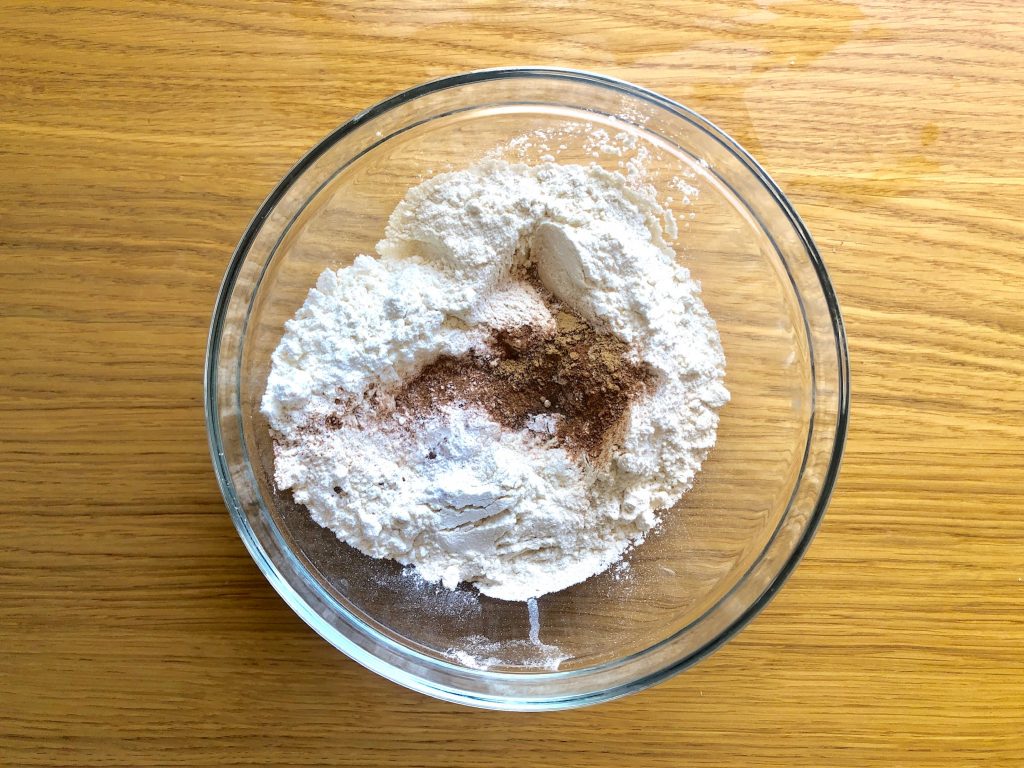 Set aside and add 3 eggs into another medium bowl, whisk a little. Then add in the oil and maple syrup, whisk a little more just until combined.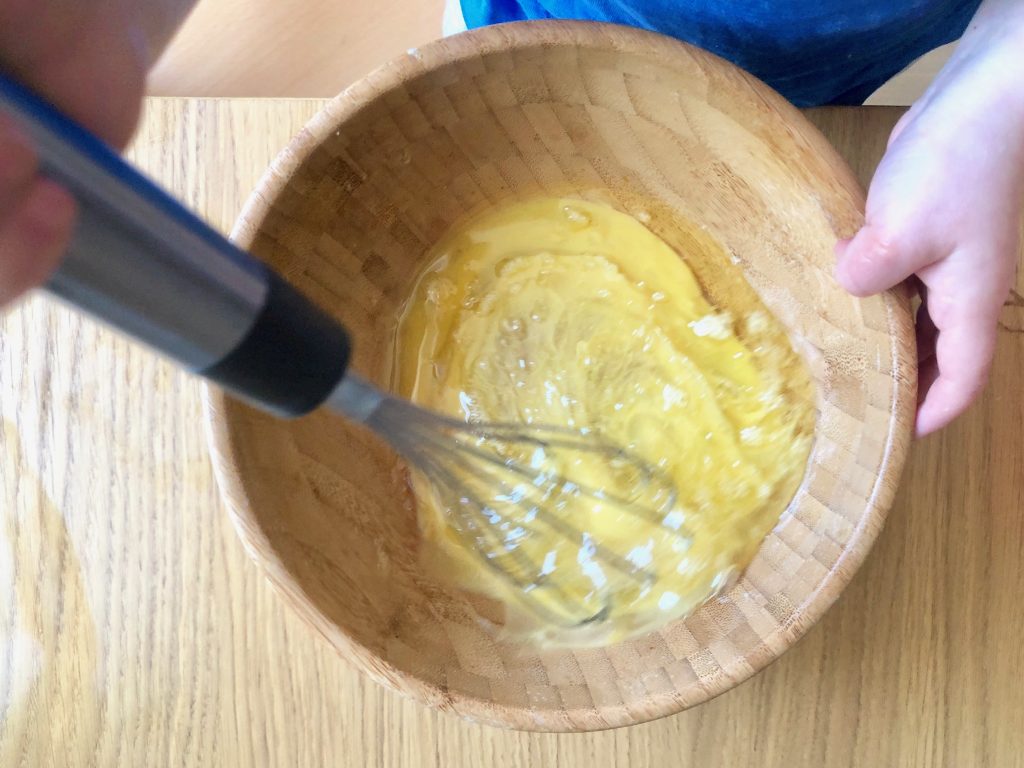 Next add the wet ingredients to the flour mix. Fold until combined completely.
Fold in the grated parsnip and apple until combined.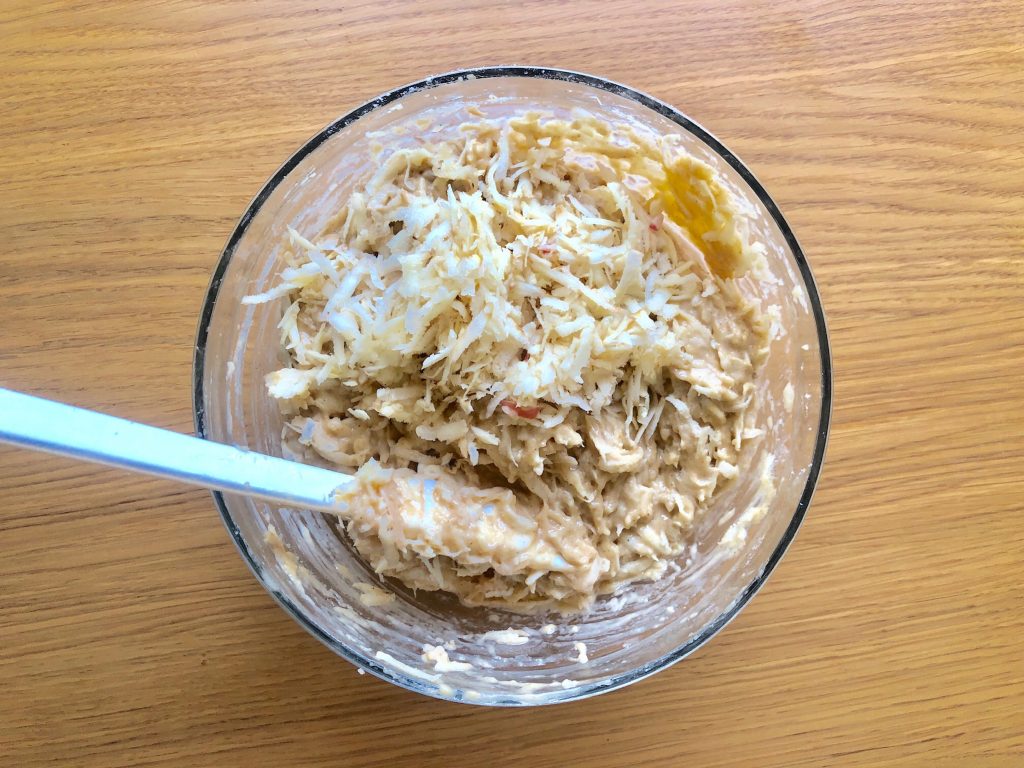 Finally add in the orange juice and pecans. Fold again.
The batter should be quite thick. Distribute to 2 greased 8 inch cake tins or just 1 if you only have one. If using one make sure you check the cake is cooked in the middle with a knife. If it comes out clean it is cooked. Bake for 45 – 50 minutes. Again this may take longer if using 1 tin but keep a close eye. Allow to cool completely before icing.
Finally to make the cream cheese whisk together cream cheese and 2 tablespoons maple syrup. Place one of your cake sponges onto a cake or cake stand, use half of the icing and spread it over the cake.
Repeat the process and drizzle maple syrup over the top of the cake. Generously sieve the confectionary sugar over the top for as little added sweetness.
The cake is ready! So fragrant. I really love these kind of cakes, they offer so much depth of flavour. I enjoyed a slice with a cup of tea and it was a lovely moment to take in my day. Let me know what you think. Parsnip cake yay or nay?