Oreo Cookies Volume 1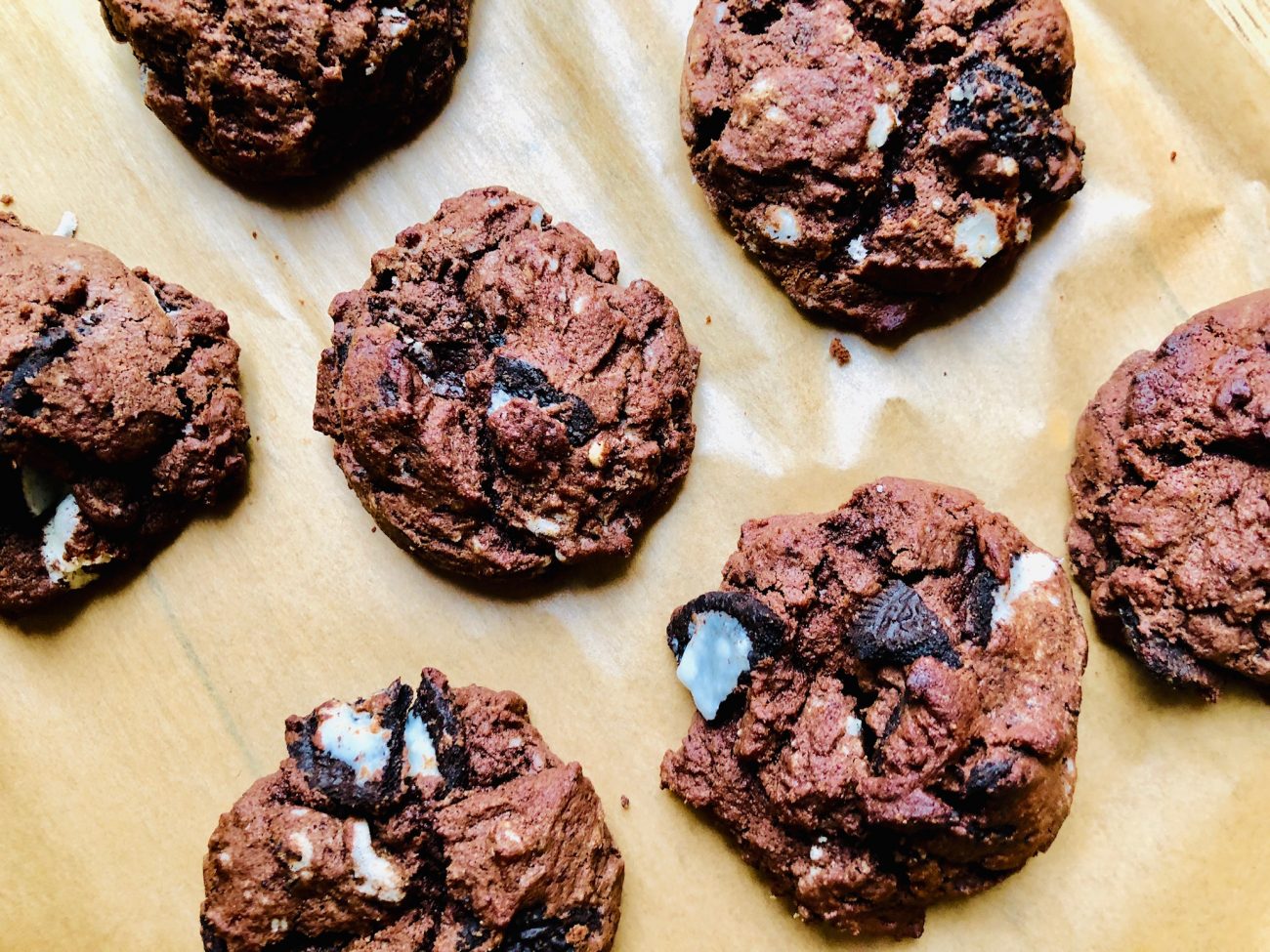 So I've been eating really healthy lately but I'm going to Amsterdam this weekend for my birthday – extremely exciting for me and I cant stop thinking about all of the amazing corner street bakeries they have there. If you've ever been to Amsterdam central you will surely remember the huge chocolate covered waffles, cakes and giant pastries. Everything was just huge. I cant wait to get some inspiration while I am there.
So all of this reminiscing got me wanting something really sweet and delicious like REALLY sweet and REALLY delicious. Then I couldn't get baking something with oreos out of my head. I decided for my next post I would make something for my other half, and he loves oreos. But as usual, I make them and eat them all. So it kinda becomes something for me. Sorry. Not sorry because its my birthday this week.
I don't know what it is about oreos, well yes I do its the cream of course. I decided to recreate oreos. I realised its going to take some practise to get the recipe right but I'm just too impatient. So as a little warm up and for some inspiration and just because I really needed a chocolatey treat right now I made these cakey oreo cookies.
Cookies come in all shapes and sizes and also textures and densities. I really love chewy ones and cakey ones. I think most people will agree. So this recipe was a starting point for my recreation and I actually learnt that I need less flour in this cookie for my end game. But I still love these cakey ones, I had to share them. They are quick, simple and easy to make with no fancy ingredients.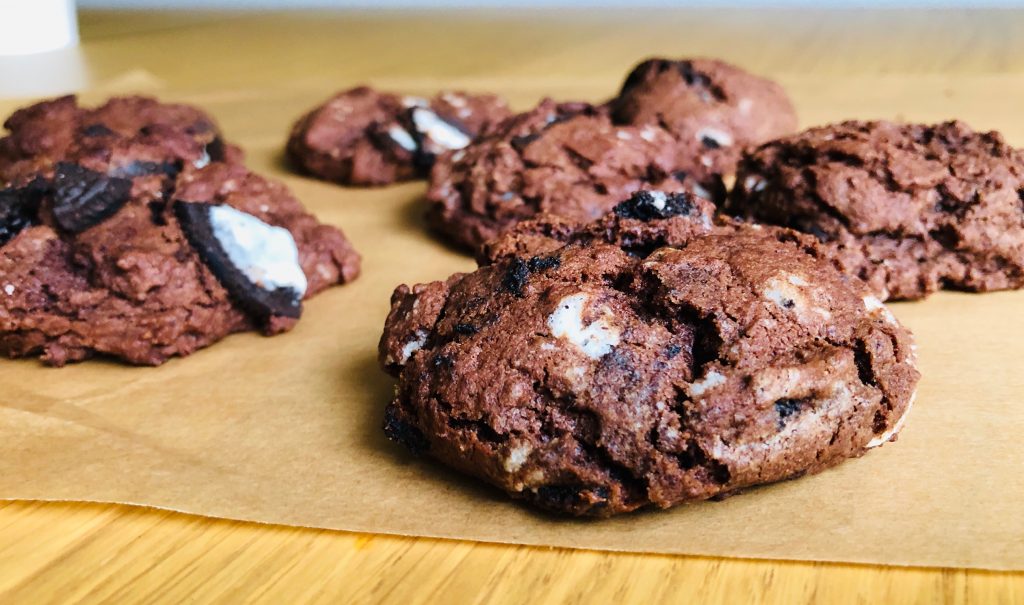 Prep Time: 15 minutes Cook Time: 10 minutes Total Time: 35 minutes Yield: 6 – 10
Ingredients
300g self raising flour
80g cocoa
200g soft brown sugar
100g granulated sugar
2 tsp vanilla extract
2 eggs
200g unsalted butter (room temp)
1 tsp baking powder
1 pack oreo biscuits
1 tbsp milk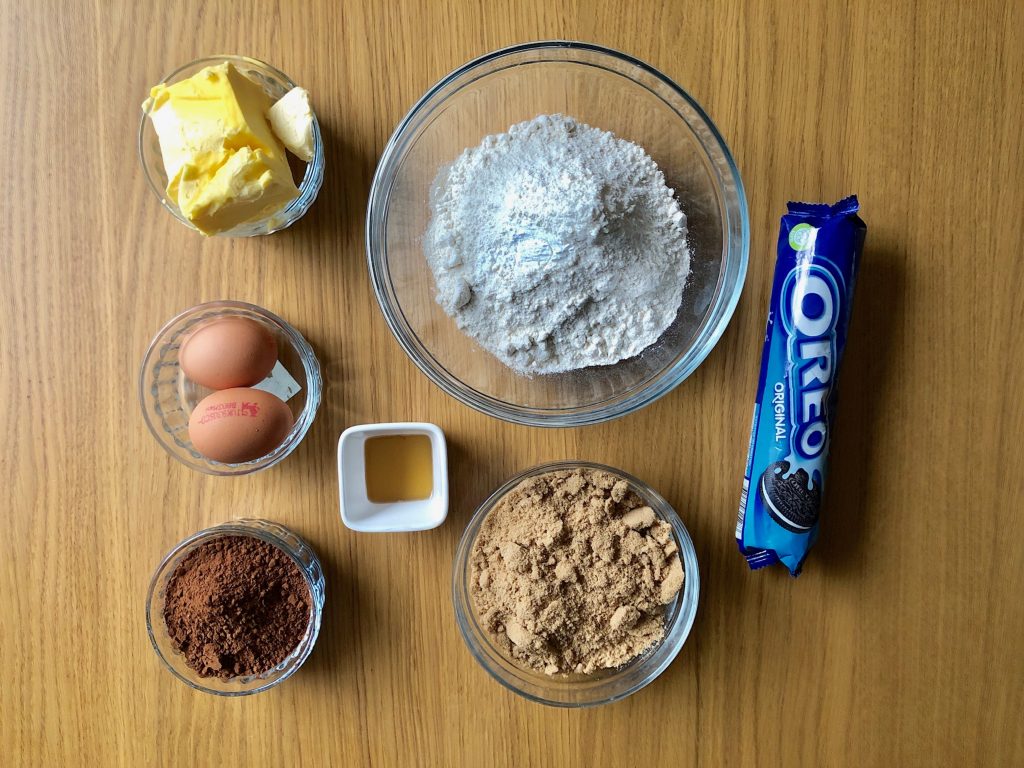 Preheat your oven to 180°C/350°F. Line a baking sheet with greaseproof paper.
In a large bowl (unlike I did and you will see the mess I made towards the end), using a whisk or spatula, cream together the sugars with the butter until light and fluffy.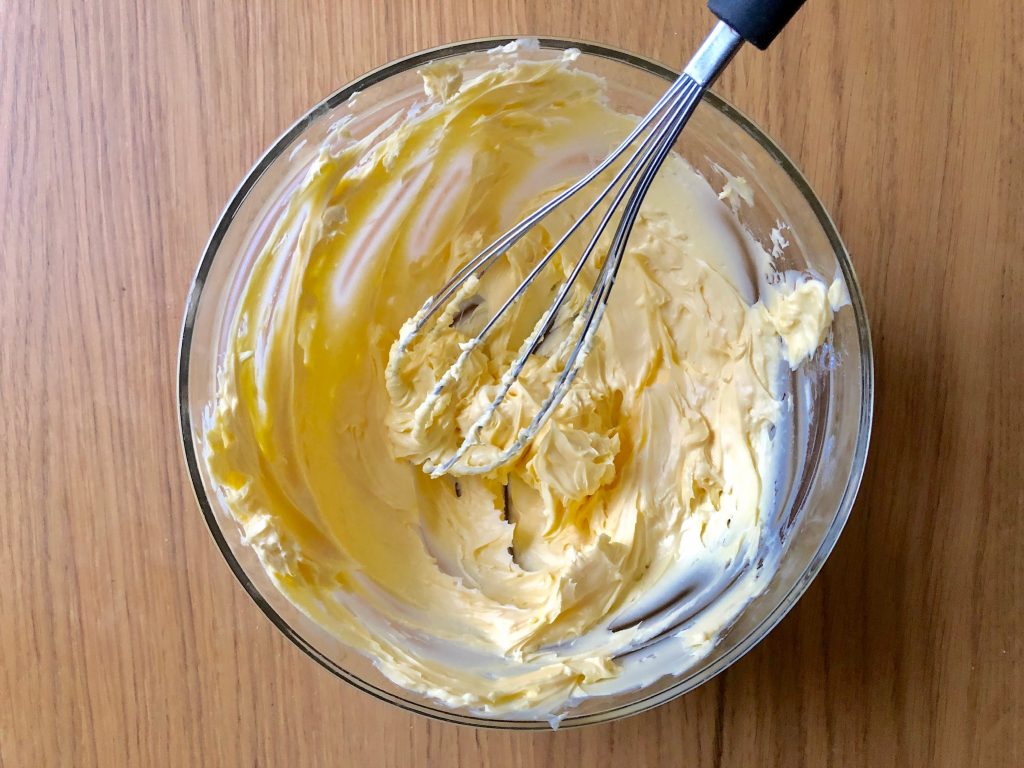 Next mix in your eggs, milk and vanilla. Set aside.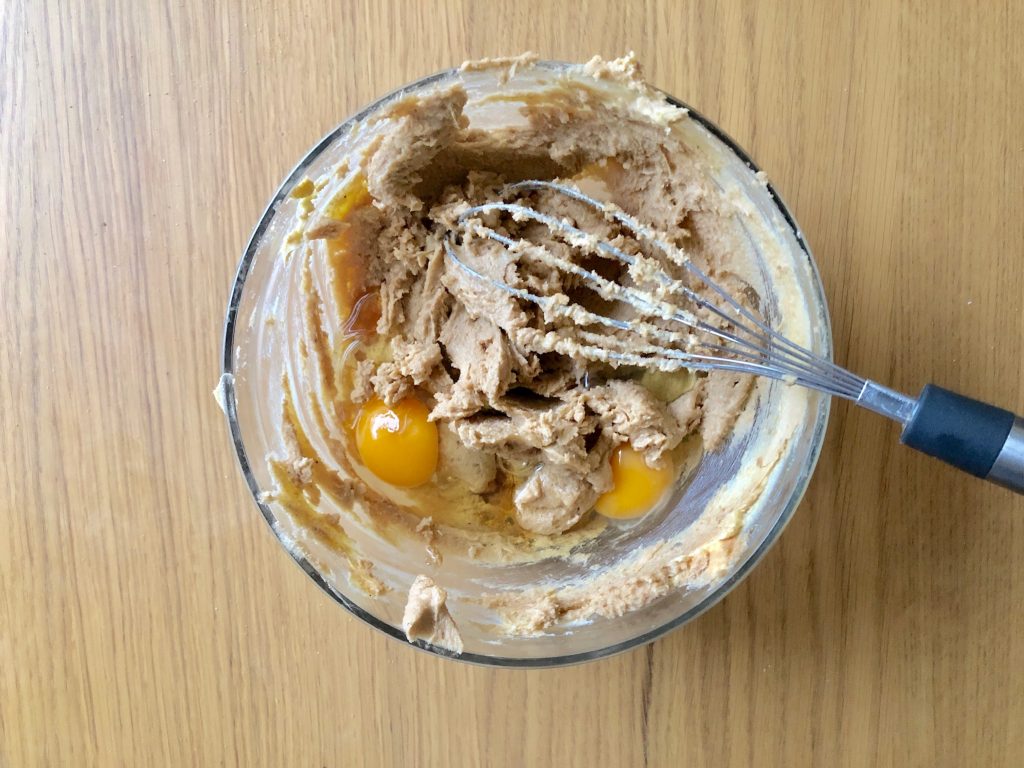 Sift into a medium bowl the flour, baking powder and cocoa.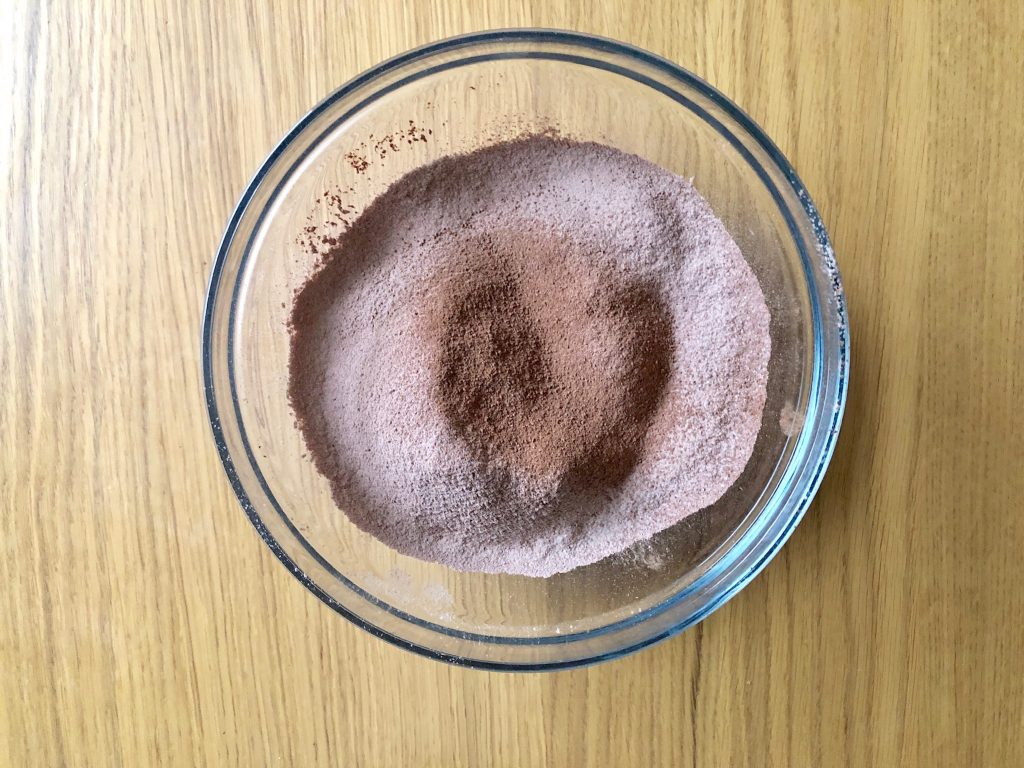 Add the flour mixture into the wet ingredients in 3 stages. So add a little flour, mix until combined then repeat until all ingredients are combined.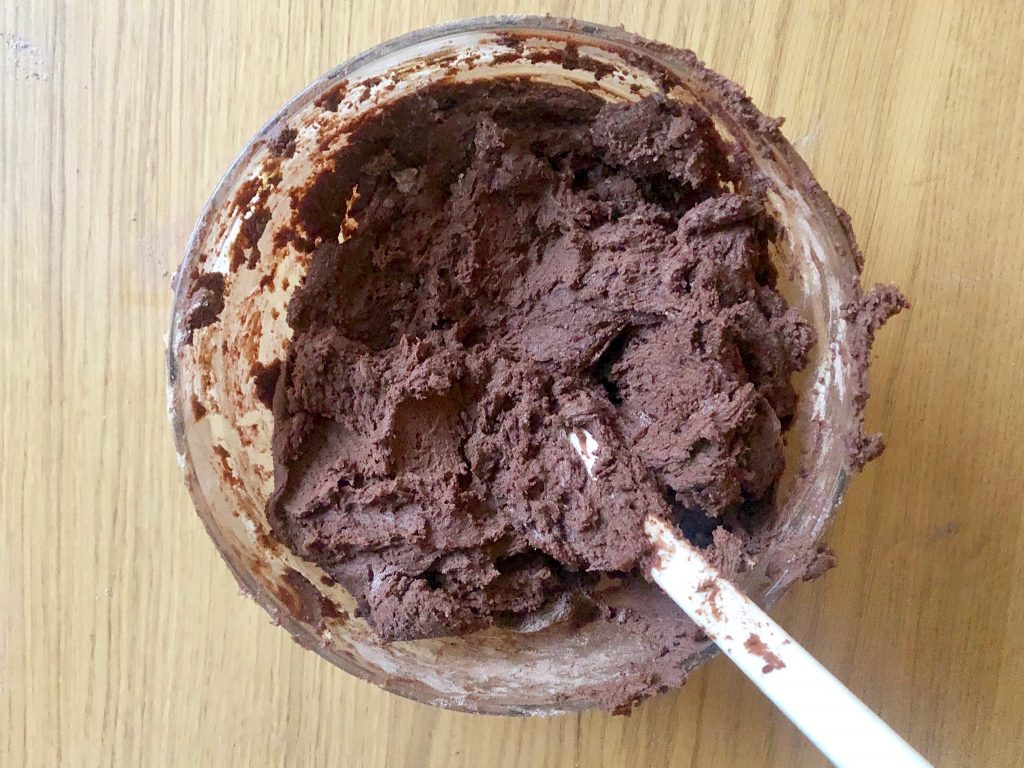 Break up a whole pack of oreos (obviously eating a couple while you do it) and add them to the cookie dough. Fold them into the dough until evenly distributed.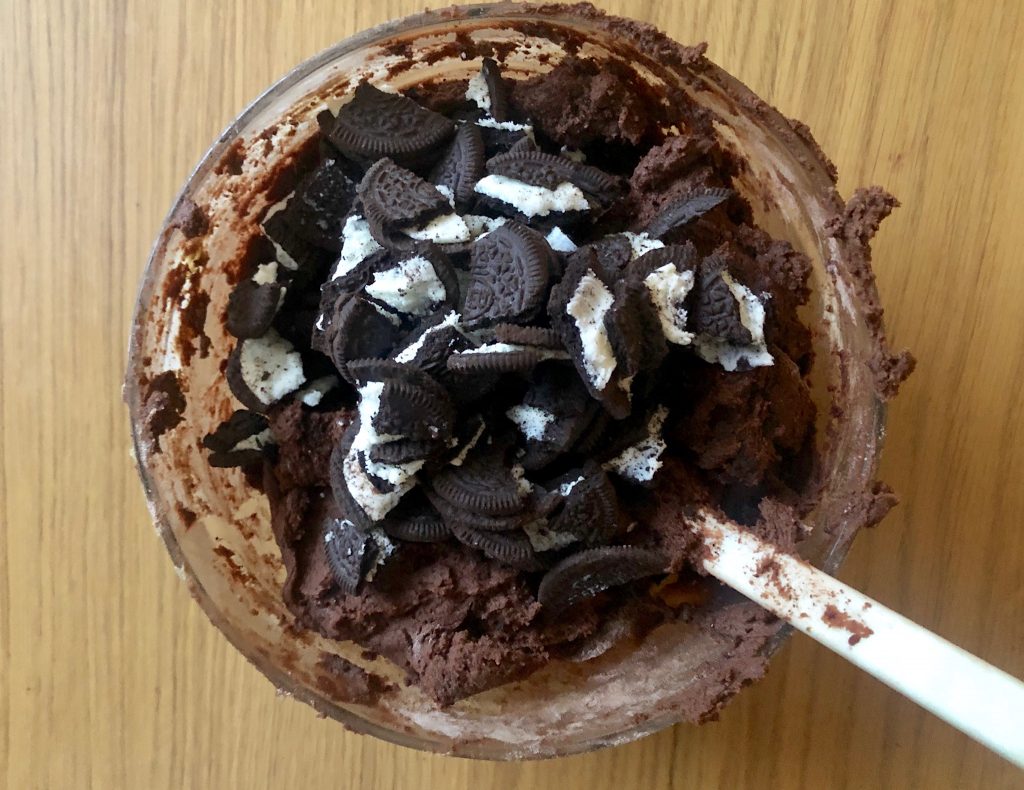 Scoop out a large tablespoon sized amount of cookie dough, form into a ball and place onto your baking sheet. I recently bought these cookie dough scoops well technically ice cream scoops, but they have made forming dough balls soooo much easier, saving my hands getting in a mess and creating perfectly sized and shaped cookies.
Repeat until you have used all of the dough. I used 2 baking sheets to do this. 6 dough balls on each so they have enough room to spread out. It makes me sad when they all melt onto one another.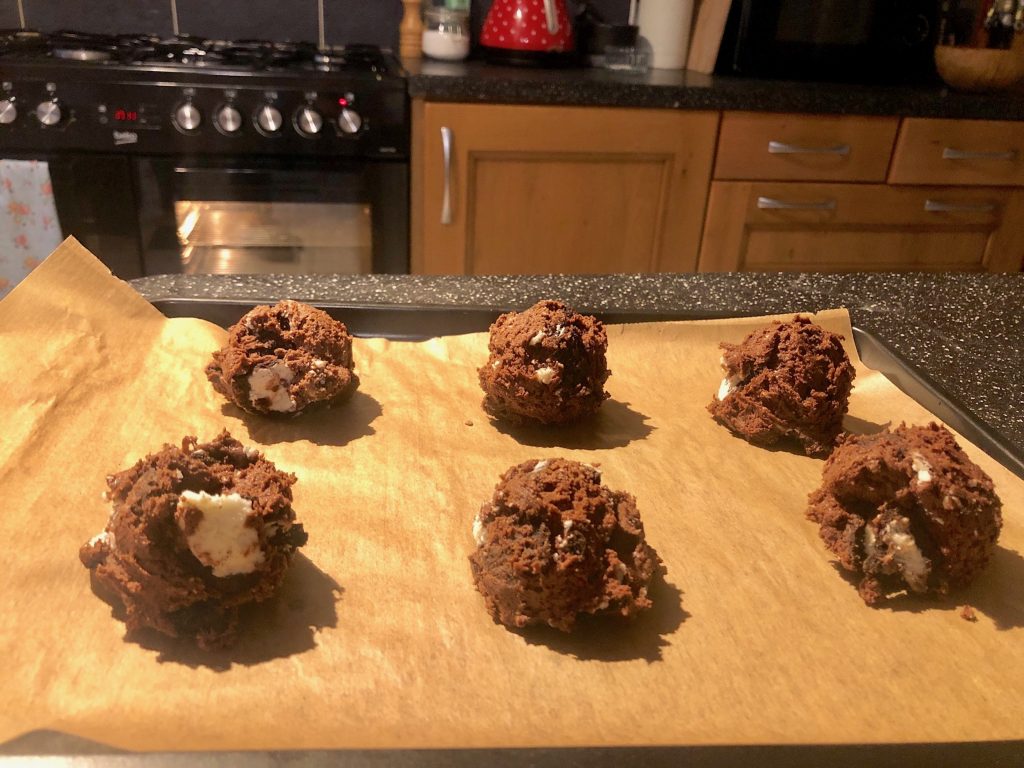 Put them in your preheated oven for 10 minutes. Leave them to cool.. or don't. Eat atleast one warm with a glass of milk. I think so!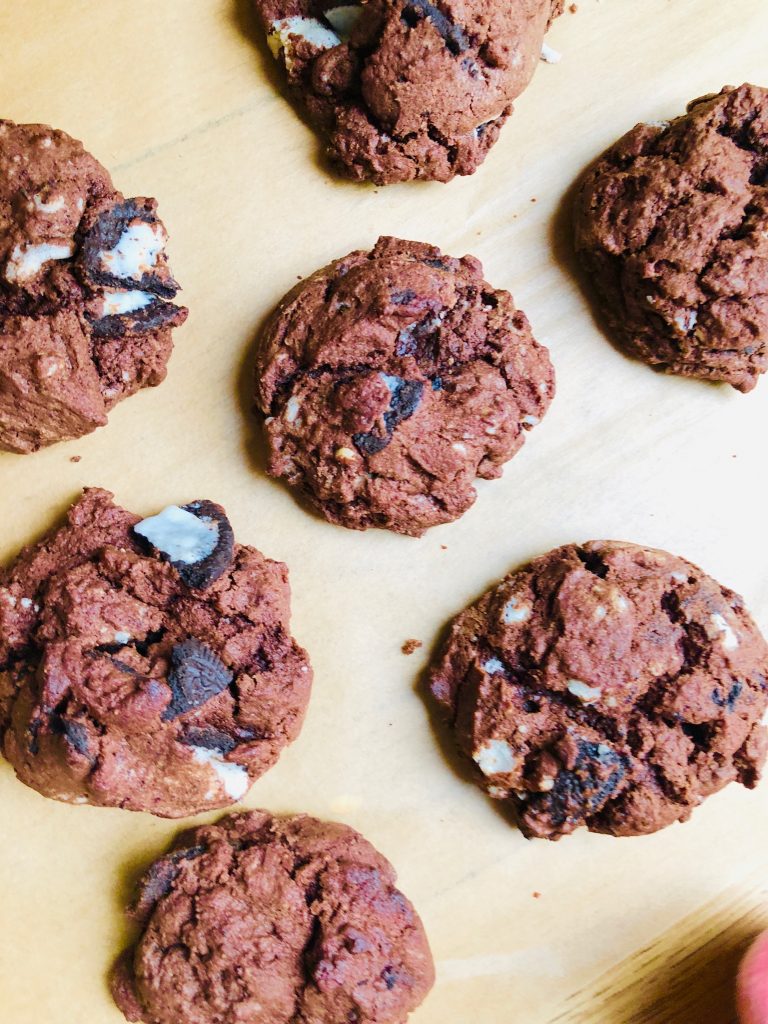 So if you love oreos and are looking for a quick recipe, try this out. I will be back a stone heavier and with next level oreos very soon.