Nutritional Therapy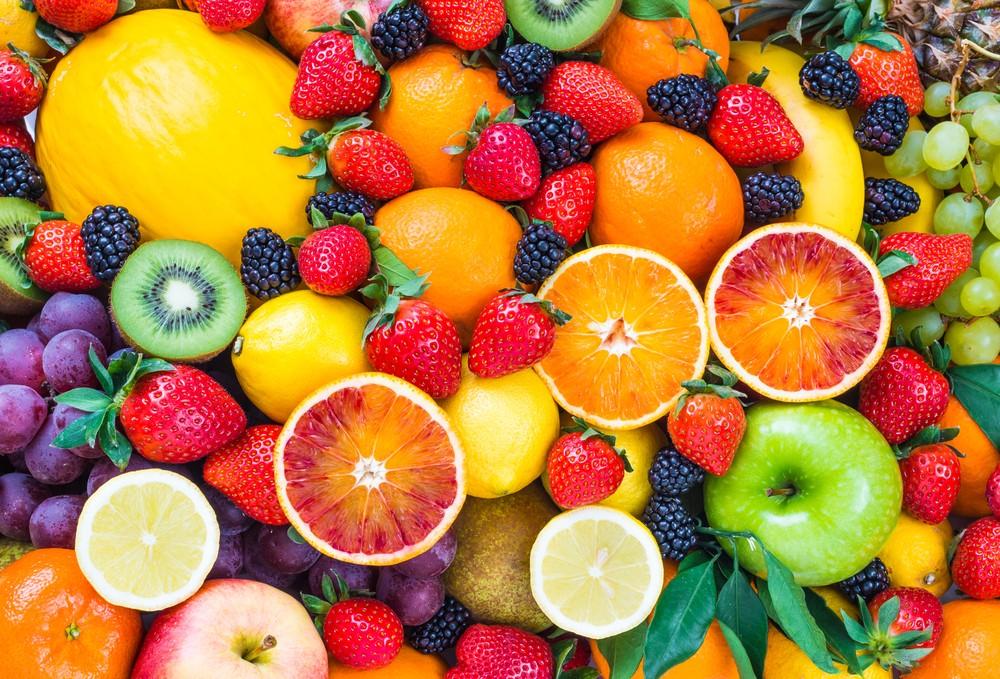 Four weeks into my Nutritional Therapy course with the UWL and I am completely in my element and thriving off this opportunity to gain the knowledge that I need to achieve optimum nutrition and help others to understand how their bodies work and tackle frustrating weight problems or health issues. The time has finally come in my life where I know what I want to do for my career. It's not only a career, it is a lifestyle and a passion. When I look back at my life, the love/obsession for food and healthy living has always been there, from making rainbow cake as a child to cooking healthy meals for myself as a teenager to now where food is such an exciting part of my life.
I have enjoyed researching and writing about nutrition on my blog so far but now I am really gaining an in-depth knowledge enabling me to improve my recipes and write more accurate and interesting posts. Over the past 3 – 4 weeks I have absorbed so much information and made so many changes in my personal habits that I have become my own patient and using myself for experimental purposes to gage first hand the changes that can really improve health.
A Modern Day Crisis
It has really been put into perspective the crisis we are living in with our health and our diets. I have learnt about where diseases like cancer are really coming from and it is largely due to our diets. Toxins, hormones, saturated fats, sugar and GMO are some of the areas of concern. My personal goals strive towards what our ancestors diets would of looked like when they lived off the land rather than processed, readily available supermarket food that has little nutritional value.
What I have changed and what I have learnt
Let me just start by highlighting that I have some problems that have really affect my life – fatigue, brain fog, lack of motivation and depression. I am on a mission to fix these issues and I believe my diet could be the answer.
Supplements
Wow, there were some serious gaps in my diet that I have identified and attempted to fix with supplements.
Omega-3 – With my dislike to fish, I was most likely lacking in Omega-3. As Omega-3 supports the brain, a deficiency could be a contributing factor to my fatigue, brain fog and depression. I have since included a range of nuts in my diet daily along with a heaped teaspoon of flaxseed on my cereal or yoghurt. I'm not sure why I wasn't already eating a range of nuts because they are delicious, fill me up and are an amazing nutritious snack that stops me resorting to biscuits. I also add flaxseed to my kids weetabix, they don't notice at all!
Daily Multivitamin – After reading Patrick Holford's Optimum Nutrition Bible I learnt that the recommenced daily intake of each vitamin and mineral is actually no where near sufficient for optimum nutrition and for our human bodies to function optimally. With our modern toxic environments, modern day diets of convenience foods and low nutrient dense fruits and vegetables (due to GMO), its going to be pretty hard to meet the recommend daily intake of vitamins and minerals so taking a multivitamin everyday can help to boost what i'm missing out. I got these good quality vitamins from Just Vitamins.
Vitamin C booster – Again in the Optimum Nutrition Bible, Patrick shares that additional to the daily multivitamin he would also take 1000mg vitamin C supplement and if he was sick he would take this twice a day. With the current pandemic situation, it cant be a bad idea to up the vitamin C. Also I just find it is a really nice fizzy orange drink with these Vitamin C fizzers from Holland & Barrett.
Going Vegetarian/Vegan
Bye bye cows milk – A huge change I have made to my diet is cutting out cows milk completely from mine and my children's diets. I have learnt a lot about the hormones in cows milk which is very concerning. There are many studies to suggest that cows milk causes breast cancer due to the added levels of oestrogen. Breast cancer forms when oestrogen is too active in the cells and then goes on to cause abnormalities. There is a huge link between this and the extra hormones we intake from cows milk. I love oat milk as an alternative, it is creamy, delicious and the kids don't seem to notice the difference.
No more supermarket meat – I have cut out all meat, again due to the way it is processed to be sold in supermarkets, injected with chemicals and hormones. Not to mention the saturated animal fats we consume leading to thickening of the blood which can then cause high blood pressure. After cutting meat out my digestion is running way more smoothly and seeing the change I now realise I was not digesting meat very easily. My body has also become leaner and not to mention the ethical and environmental benefits of ditching the meat.
If I was to have a small amount of meat I would go for organic grass fed chicken breast to season the dish like the Chinese do.
You may think what about the protein? Honestly there are far better sources of protein such as natural yoghurt, quinoa, nuts, seeds, tofu and beans. Also we don't even need as much protein as the media tell us we do. Theres a huge protein hype at the minute but it probably is just to make companies money.
Depression and Energy
My biggest struggle in life – my mood, my thoughts and my energy levels. After 4 weeks of a pretty good diet, no over eating and packing in all of the fresh and beautiful fruit and vegetables, I genuinely feel happier and more stable in my mood, and thats even during my PMS week. It has been proven that a good diet can alleviate the symptoms of PMS. This is all controlled by your hormones and your hormones control pretty much everything. Everything in your body is connected and every part of it works together to create the perfect human body environment. Once you are deficient in nutrients, have a toxin overload, lack of sleep, surge in cortisol it is like a domino affect and everything is knocked out of sync.
I have also noticed more stable energy levels, more stable blood sugars and just a happier me. I also have zero cravings and less of a tendency to over-eat.
Water
I have switched to drinking bottled mineral water only and more of it. Tap water is full of chemicals and filters filter out these chemicals but also the minerals in the water. Bottled water provides us with essential minerals that are easy to consume. Ive also been making sure I drink at least 8 glasses of water a day especially one before bed to avoid morning head aches and brain fog. I have noticed my skin improve and again my digestion.
Toxins & Buying Organic
I have learnt that every toxin that enters your body will use up vital nutrients to eliminate it. Thus more toxins – less nutrients working on improving cells. Toxins are everywhere – in the air, burnt foods, smoking, house hold chemicals, metals, wrapping your food in foil, pesticides on fresh fruit and veg and so on. I've been more conscious of avoiding these toxins and buying more organic fruit and vegetables to avoid pesticides, I swear they taste better too!
My Fat
My aim is not to loose weight as such but to feel good inside and banish that awful sluggish feeling after a carb overload. As a result of the clean eating my body has become leaner and those annoying bulgey bits of fat have slowly and naturally shedded away. This is the key to loosing fat – focus on the lifestyle and the lean body will follow. Don't torcher yourself with diets or punish yourself with starvation as it will only lead to unhappiness and rebound. Love food and love eating clean and then you can keep it up for longer.
Cravings and Over Eating
This is something I have really struggled with for a long time. But when I change my diet to focus on taking in a lot of fruit and vegetables, everything in my body has just calmed down and running smoothly. Fruits and vegetables nourish your body from the inside, they actually help to repair everything. This is the number one key for me to feel great, not only avoid the bad foods but take in the good stuff as it will get you a lean body faster, stabilise blood sugars and repair cells, We are meant to live off these foods as a staple. Think cave man times.
Salt
I love salt, I love salting my foods and I never really give much thought to it but your sodium intake is more important that you realise. Too much causes high blood pressure and in our modern day diets we get too much of it. Sodium is actually an essential mineral but not one we need to worry about being deficient in. If we take in too much sodium also causes a loss in potassium, another essential mineral. I also feel too much salt makes you feel bloated and induces cravings after a meal, maybe for something sugary.
My life has been turned around these past 4 months and if you are struggling with similar issues, give these techniques a try. I'll be back with another informational update but for now eat clean, and just enough for what your body needs. Ciao!