My Favourite Smoothie Recipes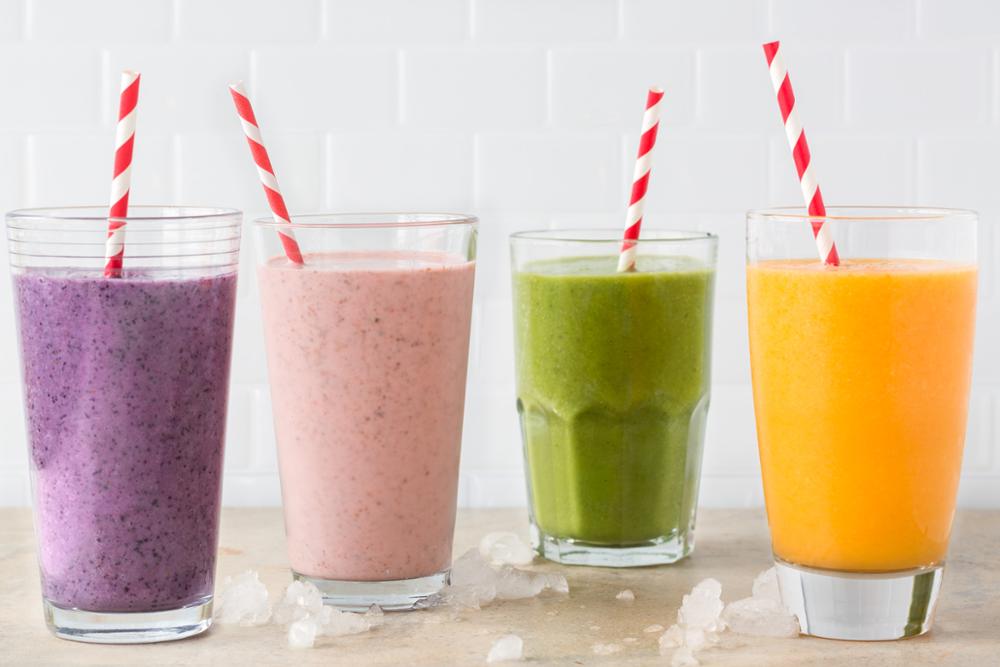 Praise the lord for smoothies. I love them so much and I would feel totally lost in life without my beloved nutribullet. Smoothies are my way of getting a great dose of nutrients and vitamins, usually first thing in the morning. I feel I start the day feeling revived and not sluggish for the rest of the day.
If I don't have time for breakfast I can always have a smoothie within minutes and take it out with me. I can even add in oats to make sure it gives me enough energy. My kids also LOVE smoothies just as much as I do, which gives me peace of mind that they are getting a dose of vitamins.
I have tried so many variations, some not so great but I am going to share with you my favourite successes which are my go to recipes.
Why not just buy one from the shop?
Smoothies that you buy from the shop do not compare to making your own with fresh ingredients. They do taste nice but when it comes to health and nutrients they are not what you would expect. Unless you buy the expensive high end branded smoothies most of them are made from fruit concentrates or purees. Concentrates and purees are fruits with the water and fibres removed which are two very beneficial things we get from our fruits and vegetables. Water to hydrate your body and fibre to help with digestion. Some fruits and vegetables in smoothies are also cooked at very high temperatures to preserve the fruit but at the same time killing the nutrients in the fruits.
Another benefit of making your own smoothie is that you can make it more balanced. Store bought smoothies contain something like 50 strawberries and 3 bananas which is just way too much sugar, even if it is naturally occurring. When I make a smoothie I follow the nutribullet recommendation of 1 part vegetable, 1 part fruit, a little bit of healthy fat and your chosen liquid. I also add in a superfood powder or protein powder.
So here are my favourite recipes:
Exotic Mango & Passionfruit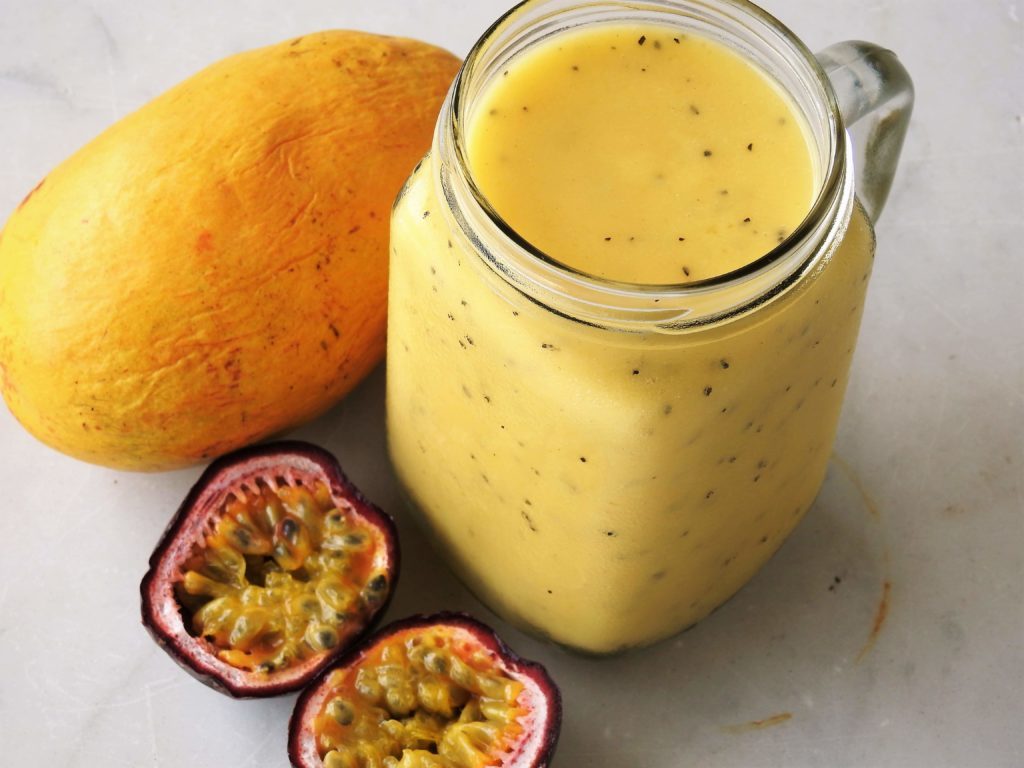 Handful spinach
1/2 cup frozen mango
1/2 frozen banana
1 passionfruit
1/2 orange
1 teaspoon ground flaxseed
1 cup unsweetened almond milK
Kale Beets & Berries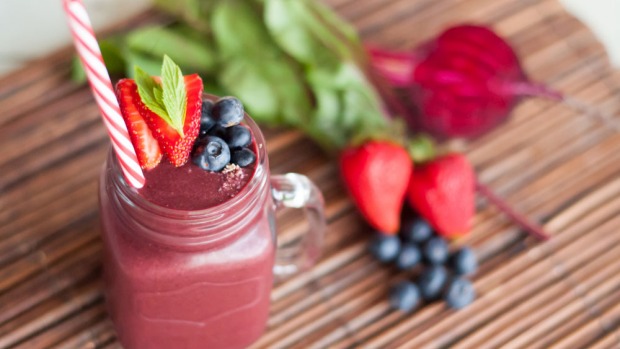 Handful of kale
1 frozen berry and beetroot mix
1/2 banana
1 tablespoon unsweetened peanut butter
1 1/2 teaspoon maca powder
1 cup unsweetened almond milk
Green Pino colada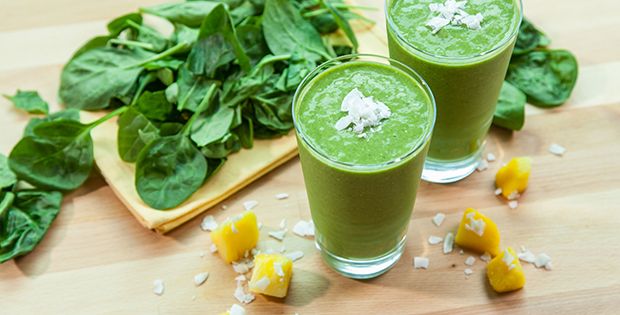 Handful of spinach
1/2 cup frozen pineapple
1/2 cup frozen mango
1/2 frozen banana
1/4 cup fresh coconut chunks
1 cup unsweetened almond milk
Nutty Chocolate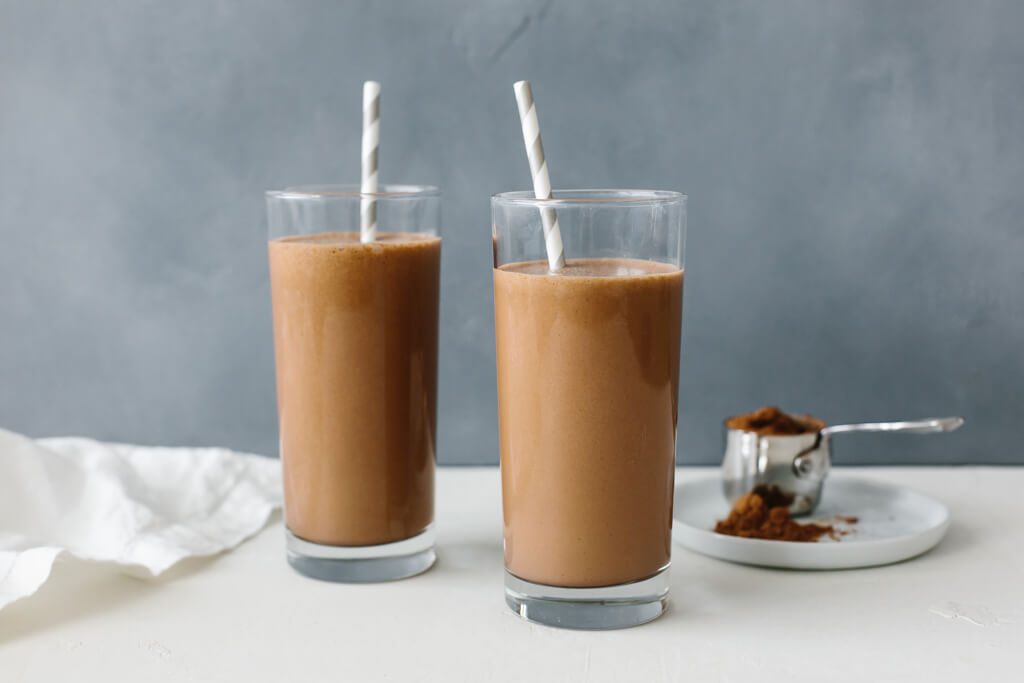 Handful spinach
1/2 cup frozen rasberries
1 tablespoon raw cocoa powder
1 tablespoon peanut unsweetened butter
2/3 cup unsweetened almond milk
I hope you try them out or are even inspired to start making smoothies. I personally love them! Thanks for reading 🙂