Giant Birthday Cookie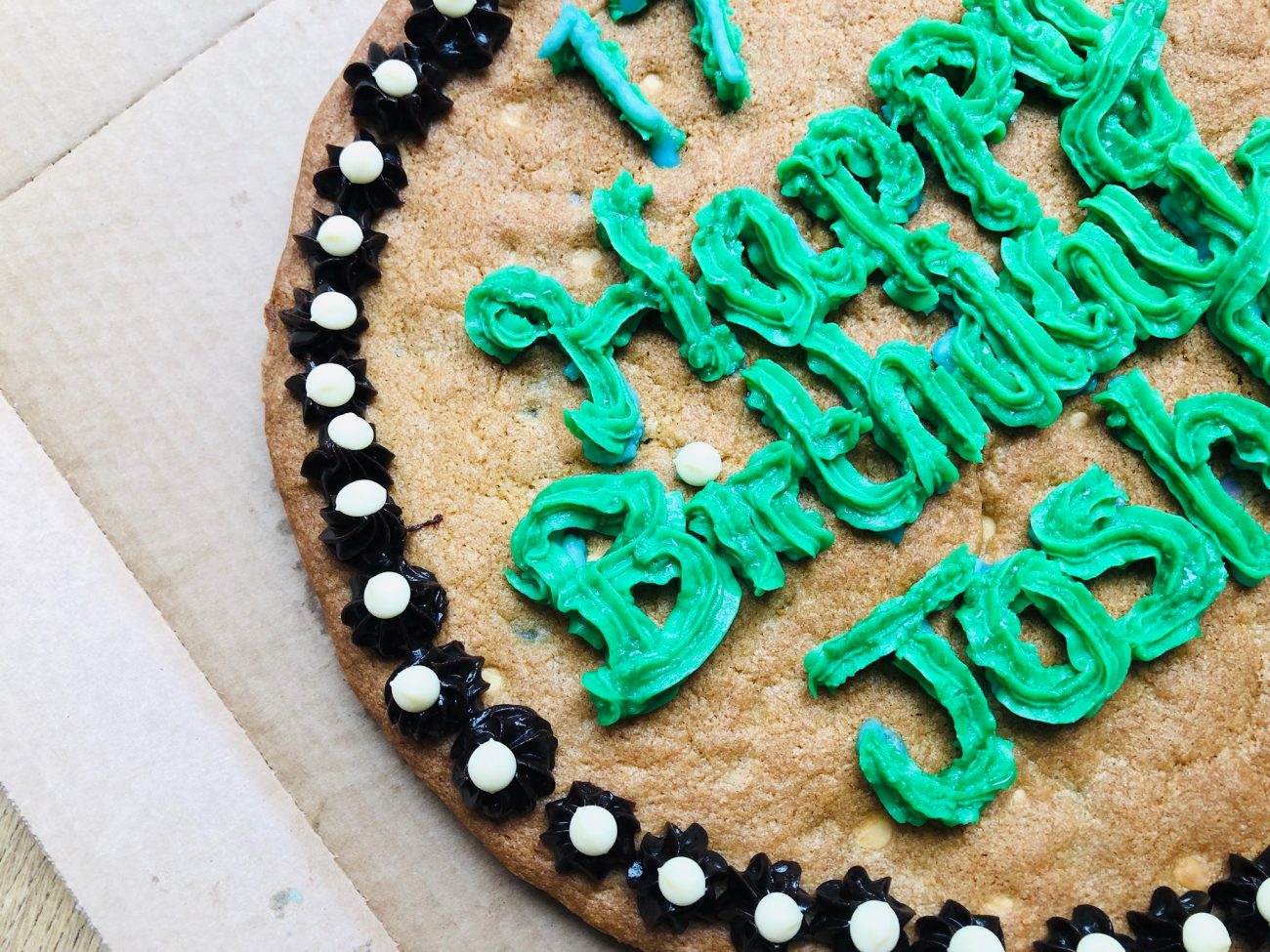 Have you ever had a giant Millies cookie? I have had many and I just needed to make one of my own. I have bought these in the past for a Christmas gift but they are easy enough to make myself so why not.
It was also requested by my brother for his birthday so that also inspired me. I love to take special occasions as an opportunity to make something new and personalised. I have my favourite things to make and eat but I like to use other peoples favourites as inspiration.
There is definitely benefits to one giant cookie rather than a batch of normal sized ones. For starters it is a lot quicker and easier to make and the best benefit is all of this cookie apart from the edges is the chewy middle. So much more chewy middle. My favourite bit. I also like having it in a different shape. I cut it up like a pizza and have a slice of cookie. I actually ran into dominoes and swiped one of their pizza boxes to mislead my brother.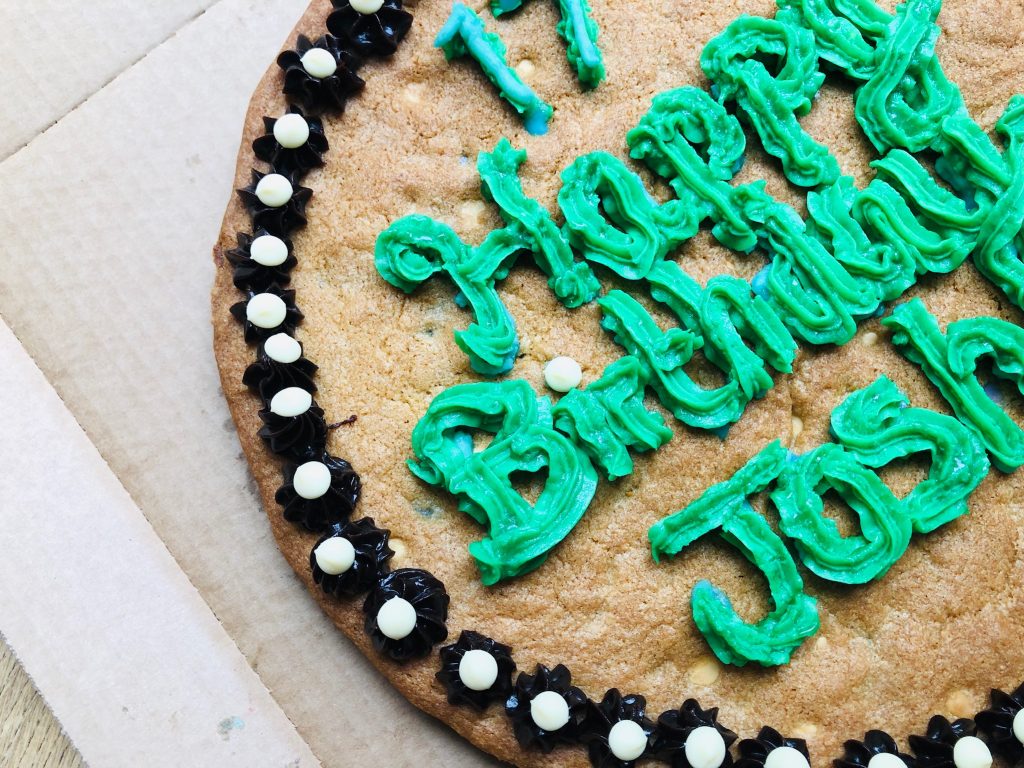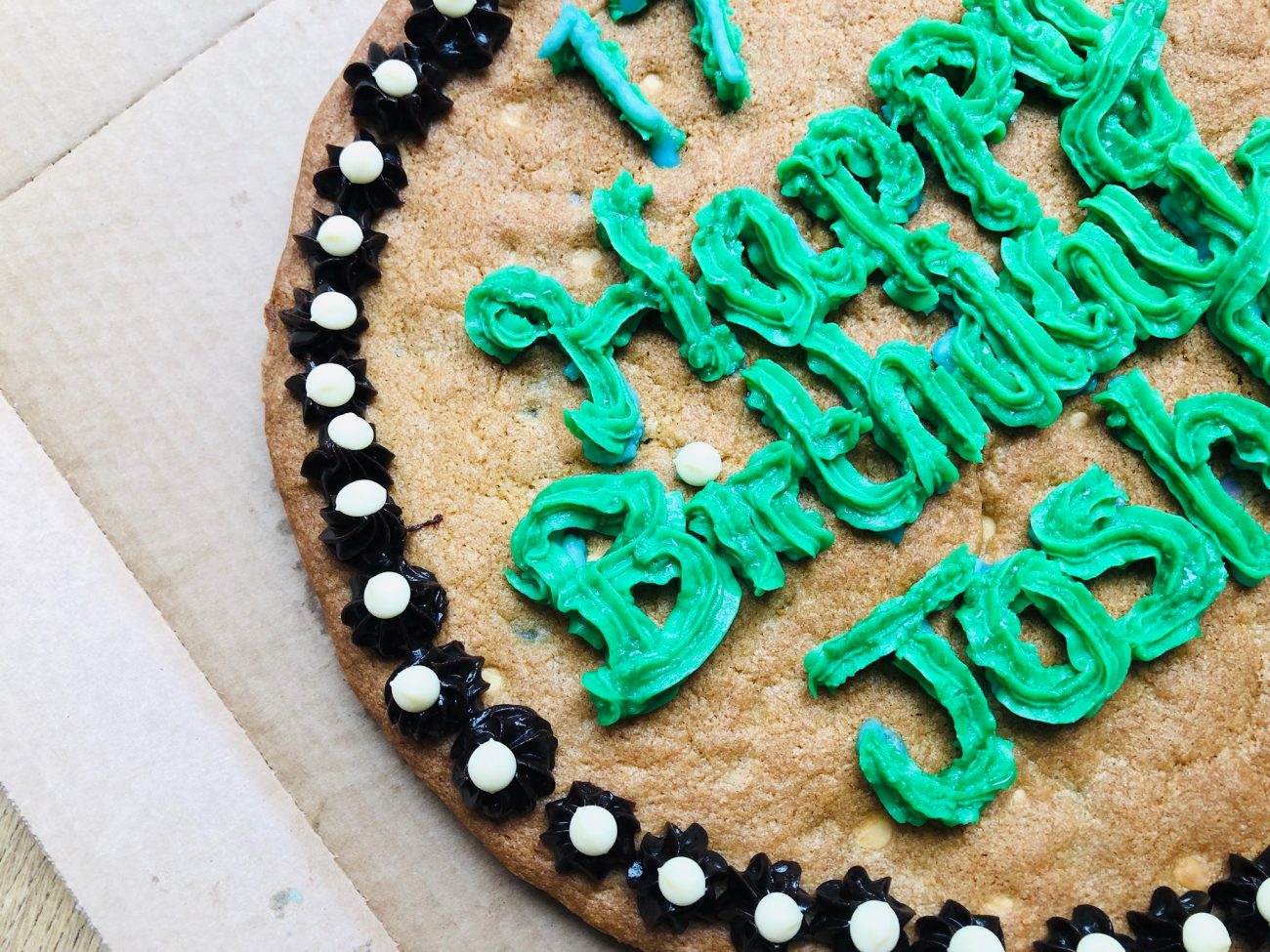 Prep Time: 10 minutes Cook Time: 25 minutes Total Time: 35 minutes Yield: 10 – 14
Ingredients
2 cups (250g) plain flour
1 teaspoon baking soda
1/2 teaspoon salt
3/4 cup (170g) unsalted butter (room temperature)
1 egg
2 tablespoons milk
1/4 cup (50g) white granulated sugar
3/4 cup (150g) light brown sugar
2 teaspoons vanilla extract
1 cup (200g) any chocolate chips
1 cup (200g) smarties
Instructions
Preheat oven to 177°C (350°F) and line a pizza pan with greaseproof paper. You could also lightly grease it without the paper. My pizza pan had holes so I had to line with paper.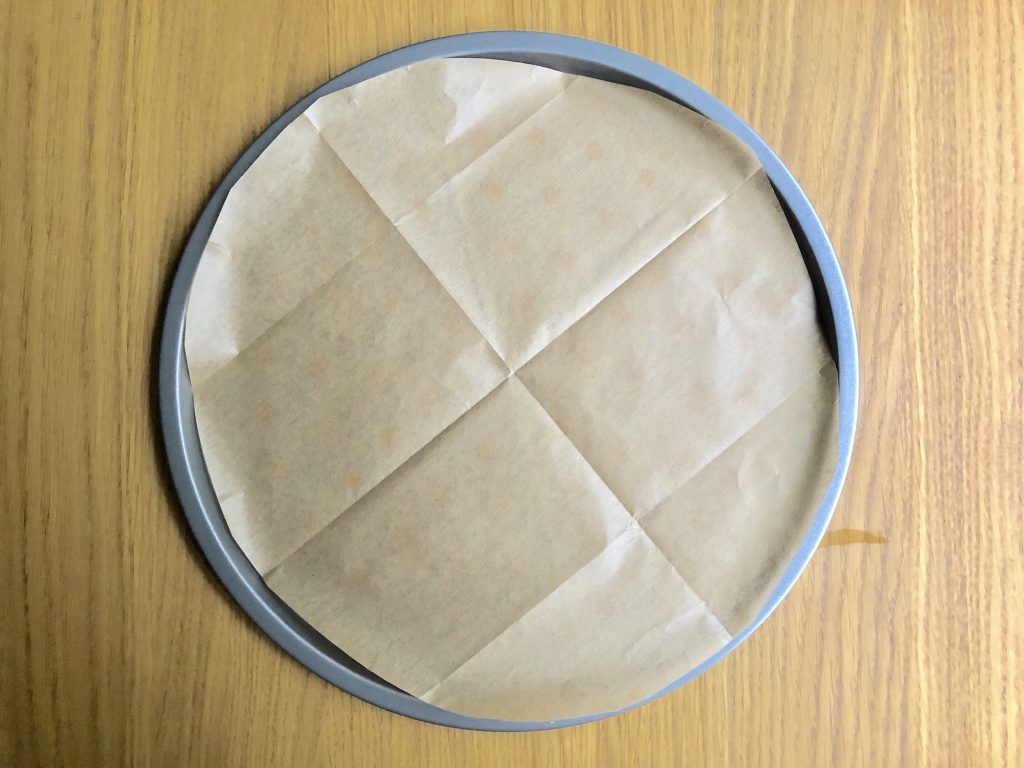 In a medium bowl add flour, baking soda and salt. Mix it up so the baking soda and salt is distributed evenly through the flour.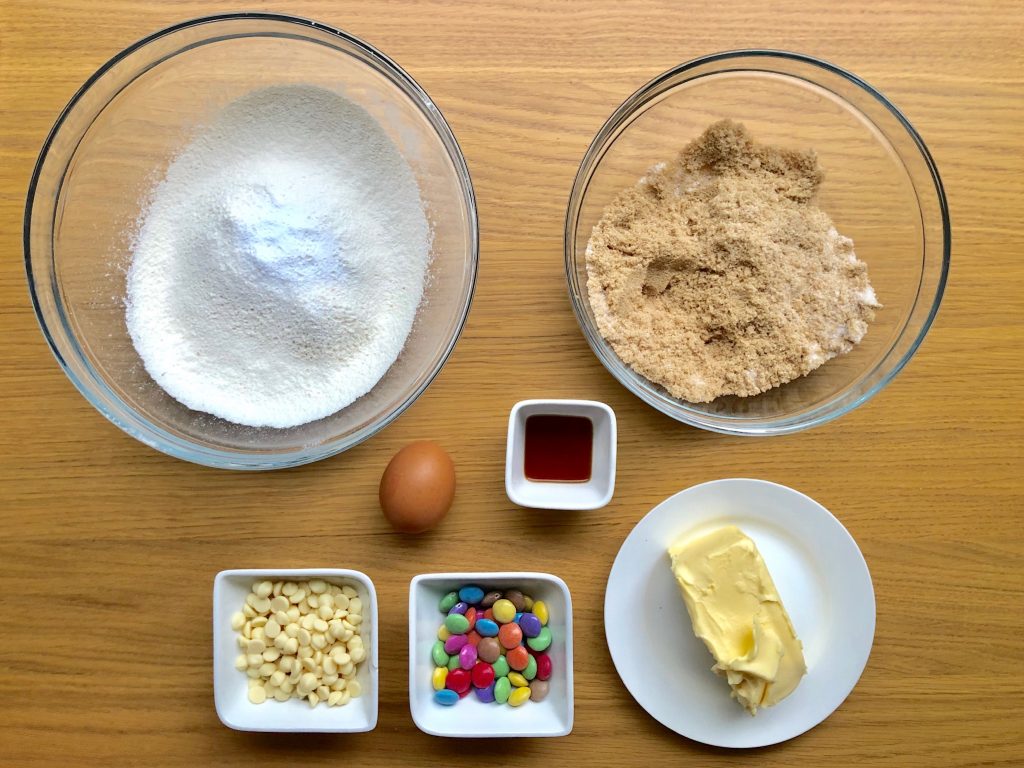 Cream together the sugars and butter either by hand or electric mixer. I often just do this by hand with a rubber spatular so I don't have to keep stopping the mixer, scraping down the sides and the attachment.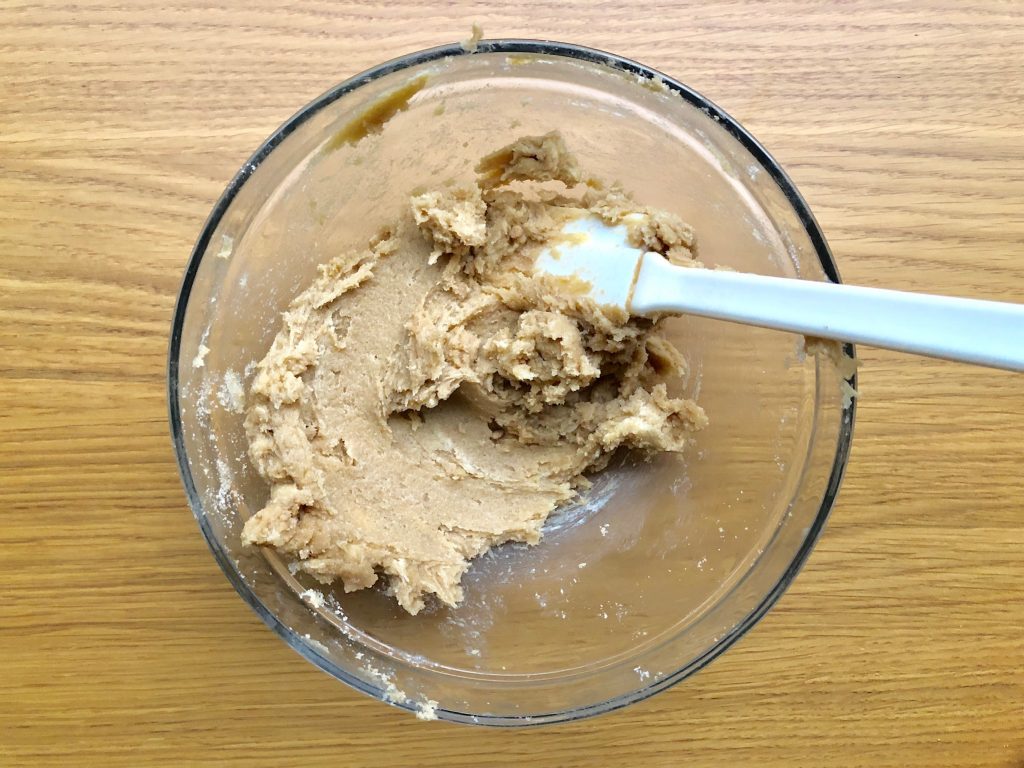 Add the egg and vanilla. Mix again.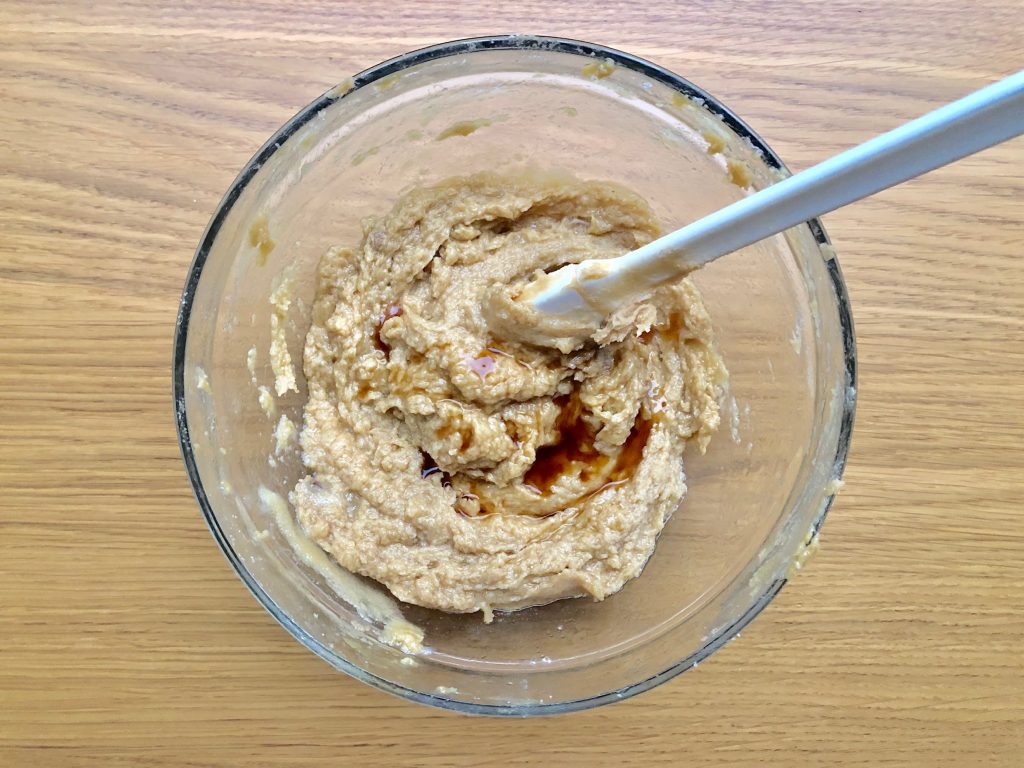 Next fold in your flour mixture. I just did this in one. Sometimes its better to do this is 3 parts but i'm impatient 🙂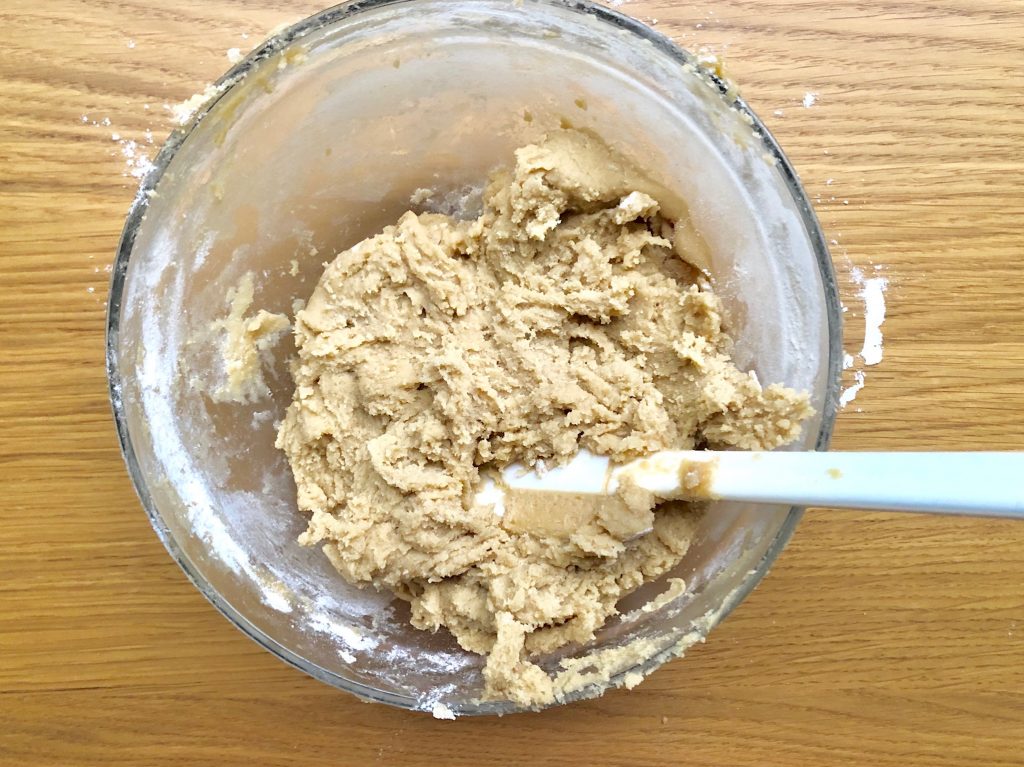 Once all the flour in mixed through. Add in your chosen candy. I used white chocolate chips and smarties.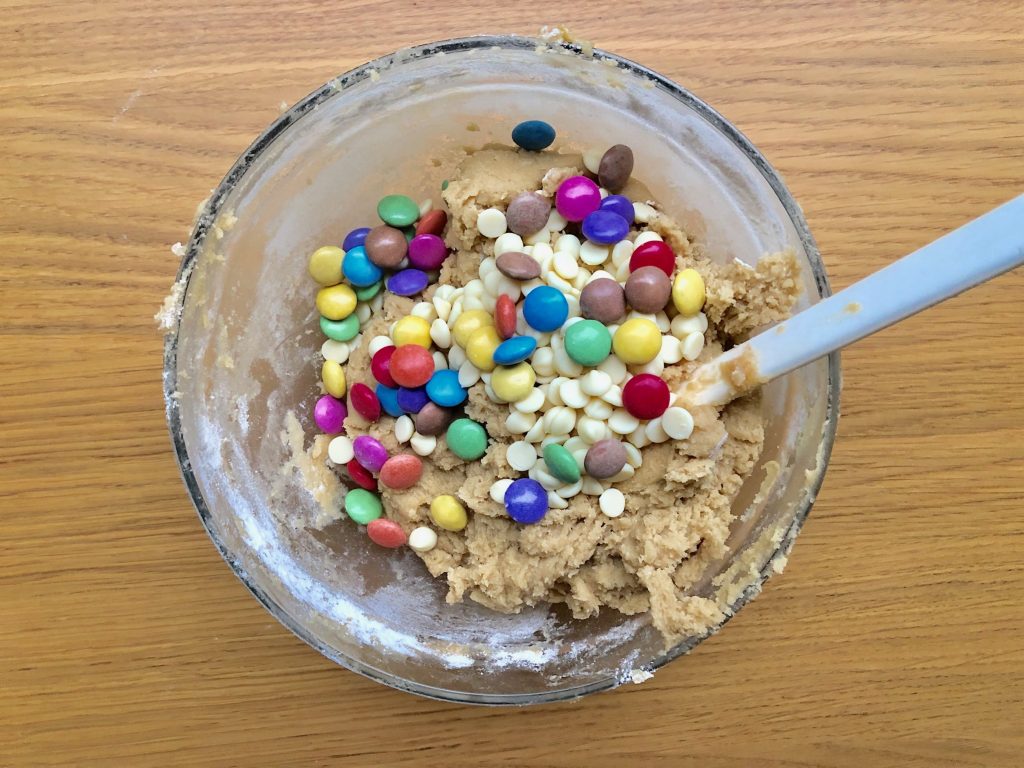 Once you have folded them through, if the dough seems too stiff add a couple of table spoons of milk this will make the dough more spreadable. Scrape the dough onto your pizza pan. Drag the dough to the sides, even and smooth it out. This may take a few minutes.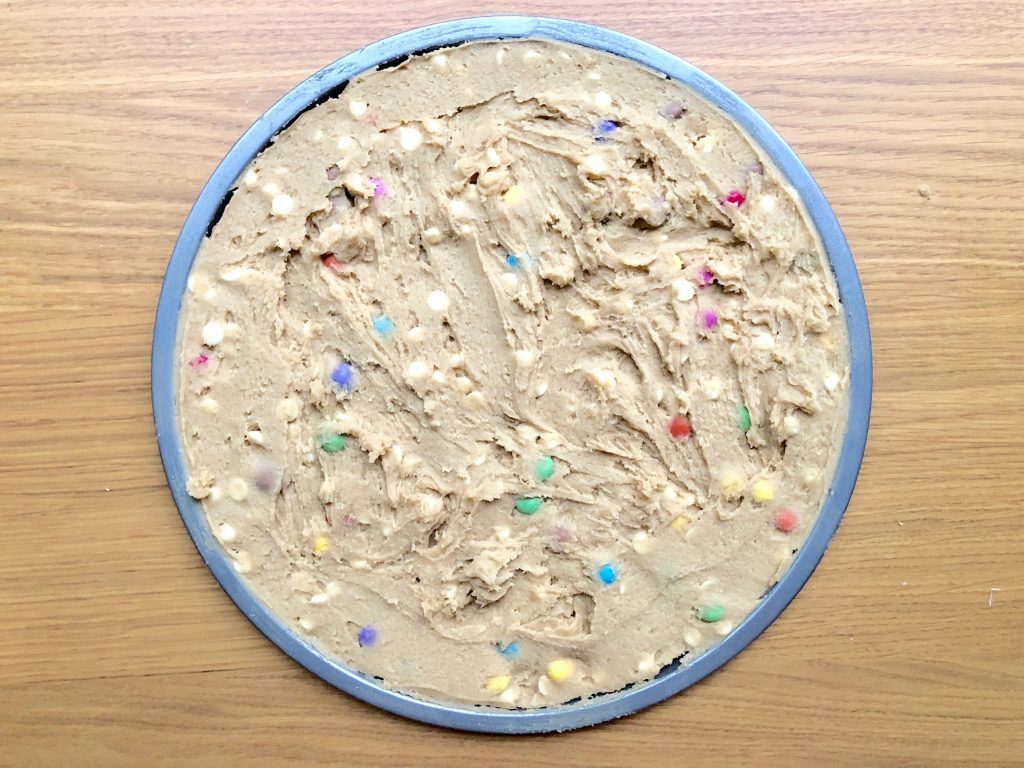 Pop into the preheated oven for 20 – 25 minutes. Just keep an eye on it.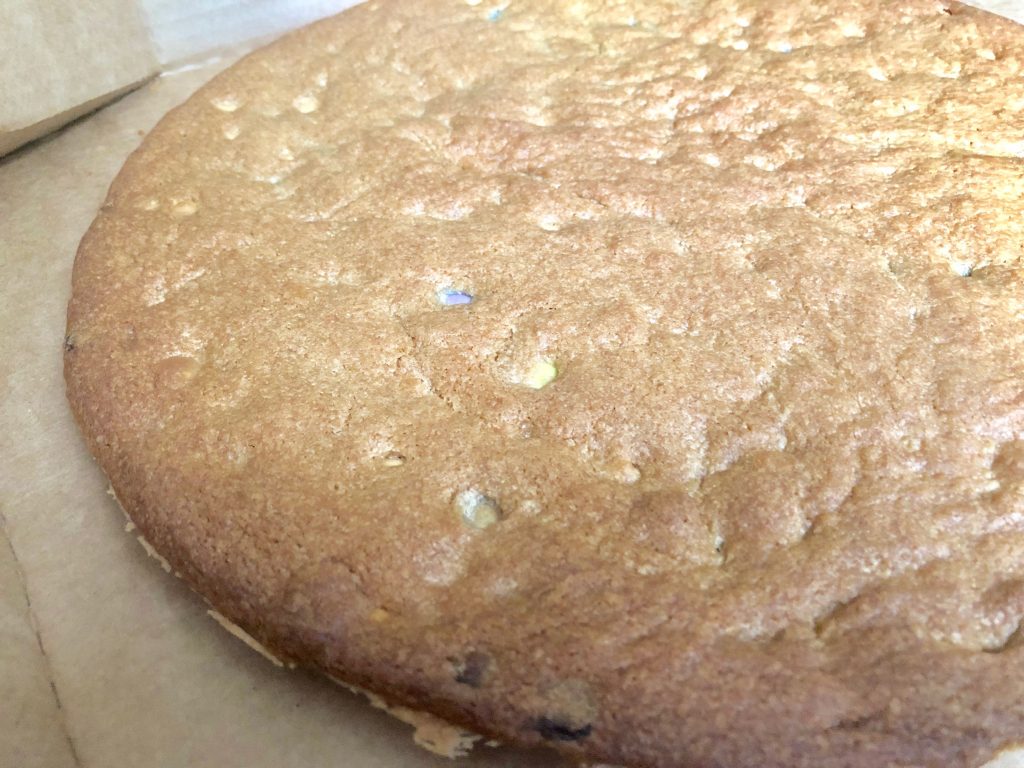 I decorated the cookie by piping some butter cream and chocolate icing. I used BBC Good Foods recipe for the icing. I think I need to practise writing with piping more 😀 I think the consistency and temperature of your icing is key.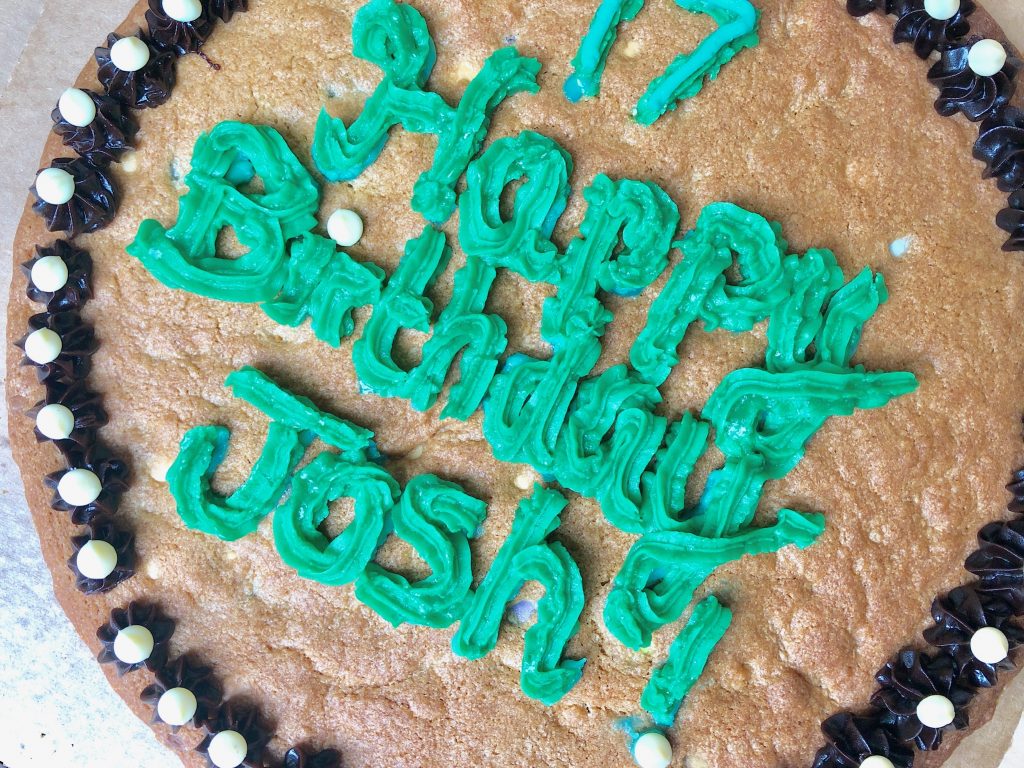 So I hope you liked this recipe. It's a nice change for someones birthday, especially if they love cookies. And it's so so easy!