Fruity Flapjacks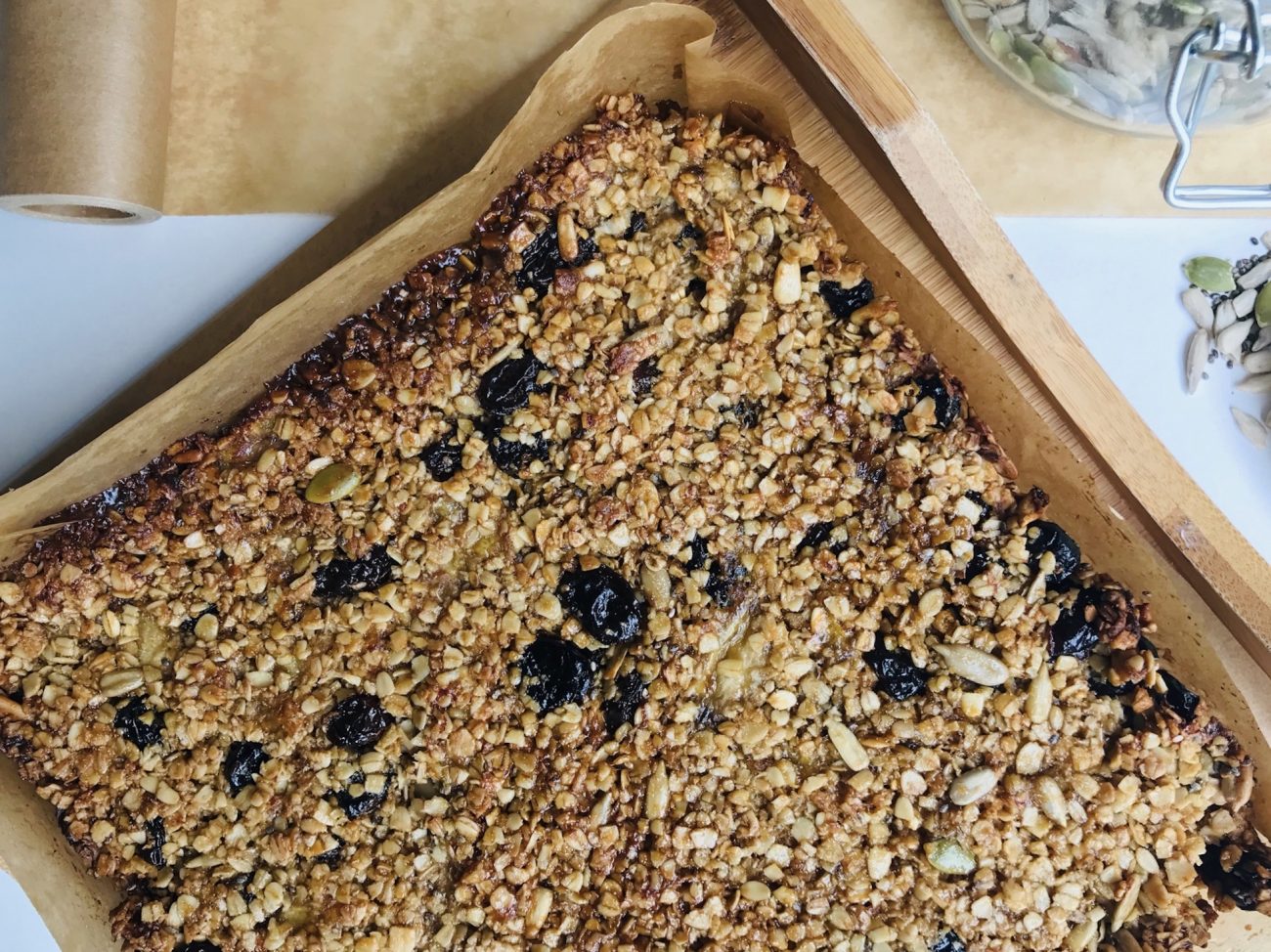 This is a super easy recipe that I like to let my kids get involved in. Mainly the mashing banana and squeezing the honey parts. They're becoming quite good little cooks now.
My sister in-law made these flapjacks one time and they were so chewy and sticky, with amazing pops of fruitiness. She had used a recipe from the children's Disney Ratatouille recipe book.
The combination of banana, honey, sugar and butter create the extreme sticky and soft texture. The use of brown sugar gives it a real rich caramelised flavour along with the richness of the fruits. The mashed banana and dried fruits make these flapjacks so so fruity! It all kind of reminds me of what Christmas pudding probably tastes like (I've never tasted it).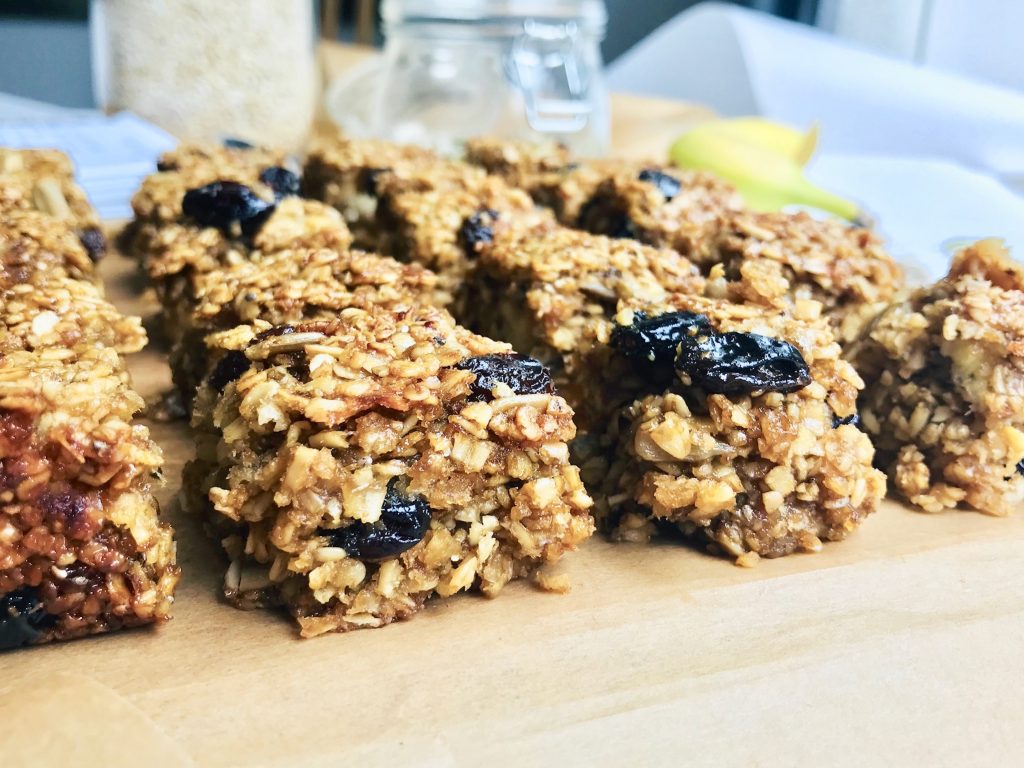 I like to think of these as hybrids on the health scale. They include amazing nutrients from the banana, oats and seeds. They're not totally loaded with refined sugar but having some sugar and butter in there sure makes them the sticky treats that they are.
Rich, fruity, sticky and sweet. YUM
Recipe
Prep Time: 15 minutes Cook Time: 20 minutes Total Time: 35 minutes Makes: 15 – 20 Difficulty: Easy
Ingredients
150g butter
150g soft browns sugar
4 tbsp honey
350g porridge oats
50g dried cranberries
50g raisins
50g seeds
2 ripe bananas
Instructions
Preheat the oven to 190C/Gas 5
Lightly grease and line a 22 cm baking tray with greaseproof paper
Melt the butter, sugar and honey in a large saucepan and gently heat until the sugar has dissolved and the butter is melted.
Remove from the heat and add the oats, cranberries, raisins, seeds and banana.
Pour the mixture into the tray and bake for 20-25 minutes or until golden brown, allow to cool, cut and serve.