Coconut Cookies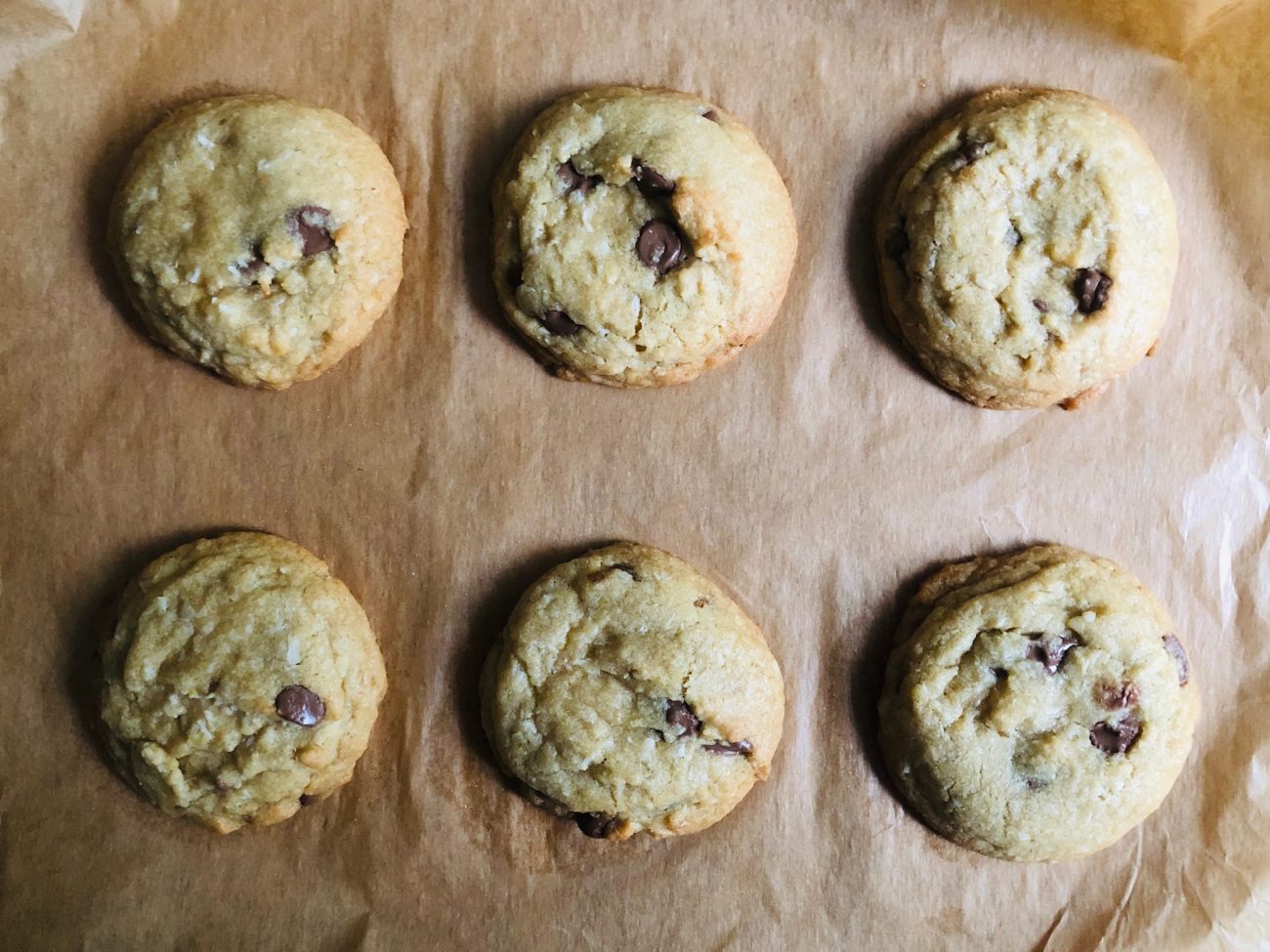 Not everyone loves coconut. In fact a lot of people hate it, so this post may not be for you 🙂 however if you (like me) love all things coconut then you will loves these cookies. They have a very intense coconut flavour and even has hints of coconut texture.
This recipe is based on a vanilla chocolate chip cookies however butter is totally replaced with coconut oil and added in raw desiccated coconut. These cookies are definitely not on the light side as they are made with a lot of oil and both brown and white sugar but they do taste amazing 🙂
So let's get to it.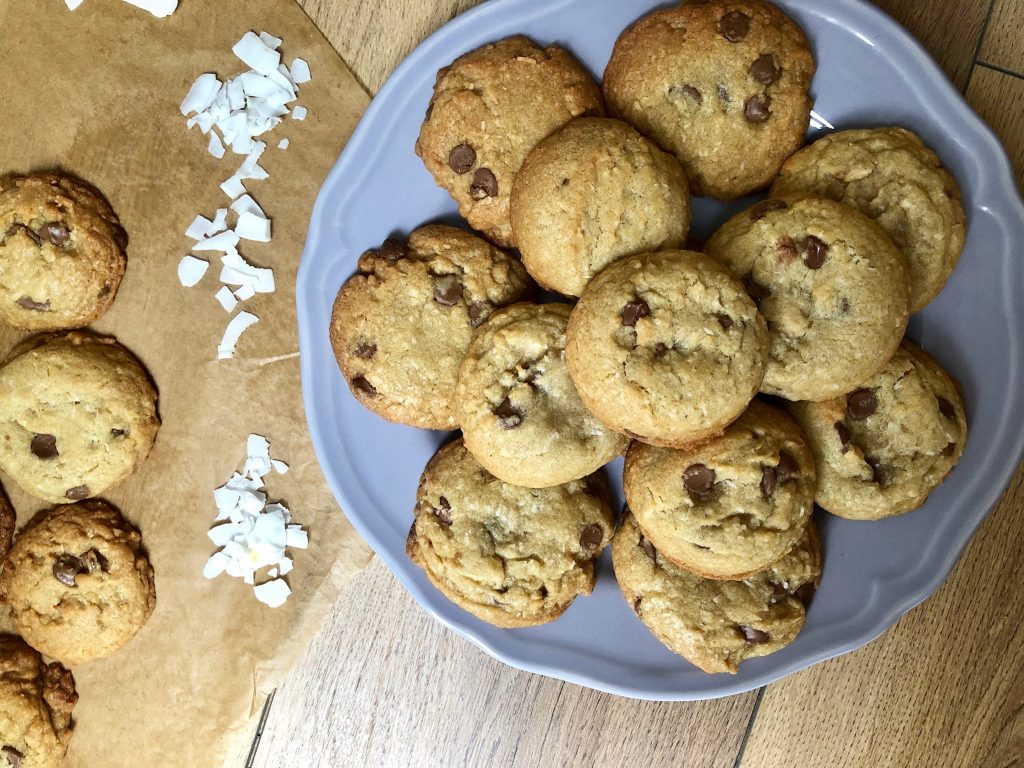 Prep Time: 15 minutes Cook Time: 10 – 12 minutes Total Time: 25 minutes Yield: 20 – 24
Ingredients
2 1/2 cups (350g) plain flour
1 tsp baking soda
1/4 tsp salt
195g coconut oil
3/4 cup (150g) light brown sugar
3/4 cup (150g) white sugar
2 large eggs
1 teaspoon vanilla
3/4 cup (75g) desiccated coconut
100g milk chocolate chips
Preheat your oven to 180°C/350°F. Line 2 baking sheets with grease proof paper.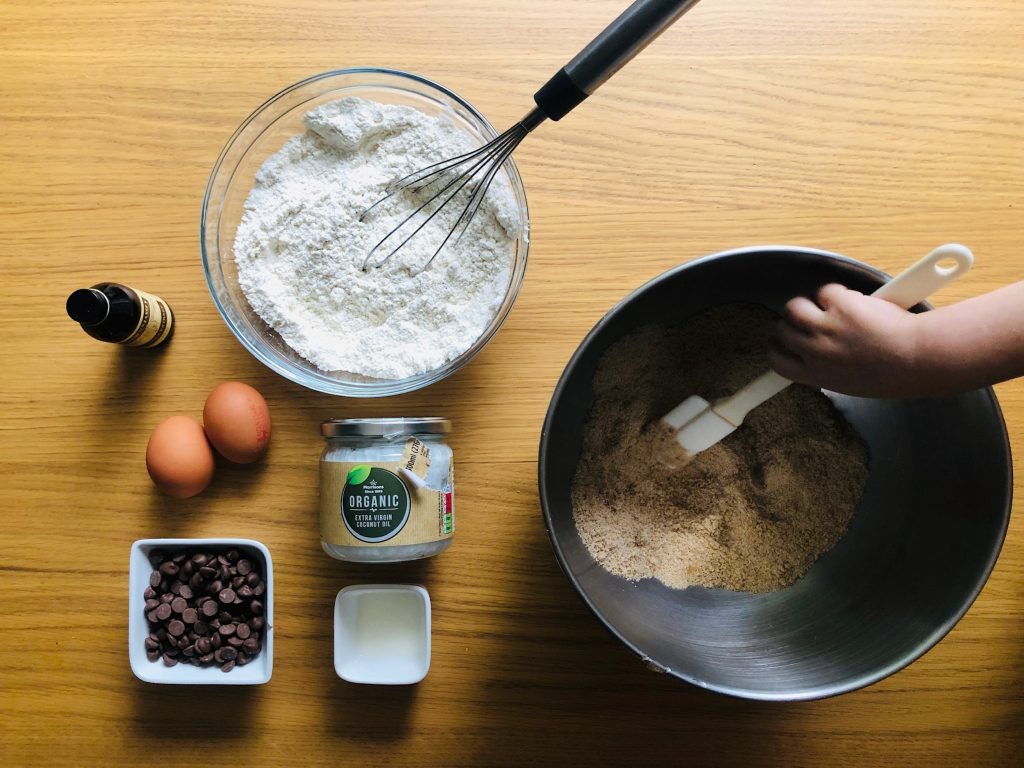 Start by gently melting the coconut oil on a small pan. Once turned into liquid take off the heat and allow to cool.
In a medium bowl sieve the flour, baking soda and salt. Add the desiccated coconut to the flour mixture but not through the sieve. In a large bowl sieve together the two sugars.
Poor the cooled coconut oil into the sugar, mix well. Next add in the two eggs and vanilla, mix again.
Now add in the dry ingredients (flour, desiccated coconut, baking soda and salt) all in one go. Fold and mix until completely combined.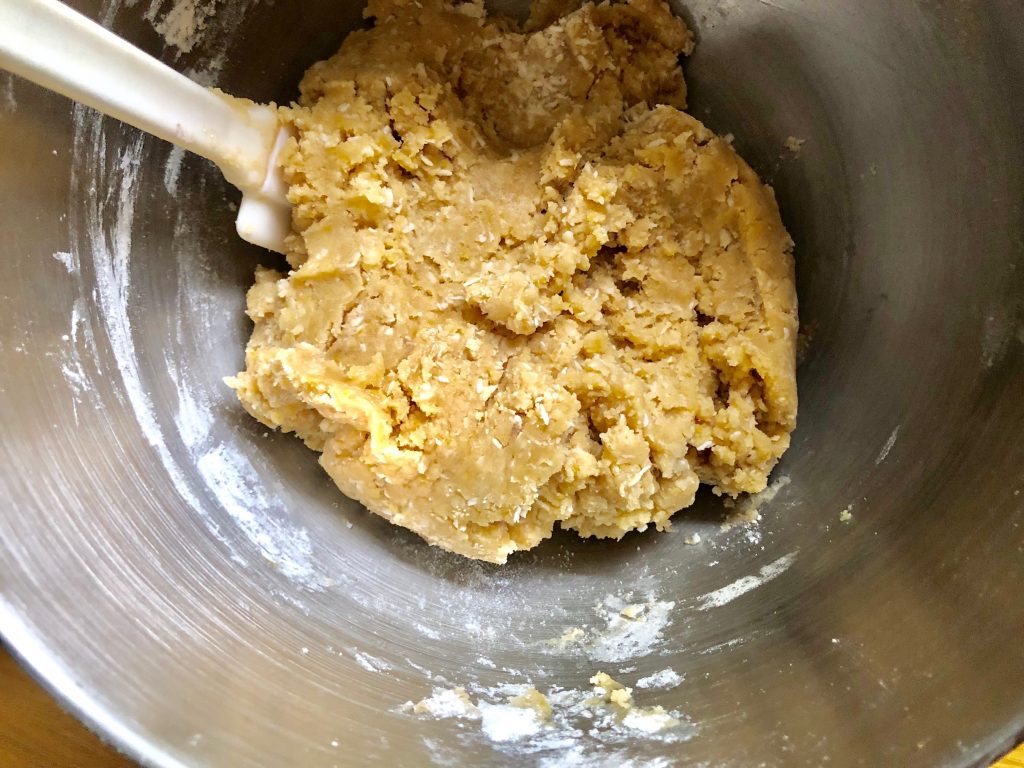 Next add in the chocolate chips. Fold the dough until the chips are mixed through. If you find the dough is slightly too dry and not forming, add a tablespoon or two of milk.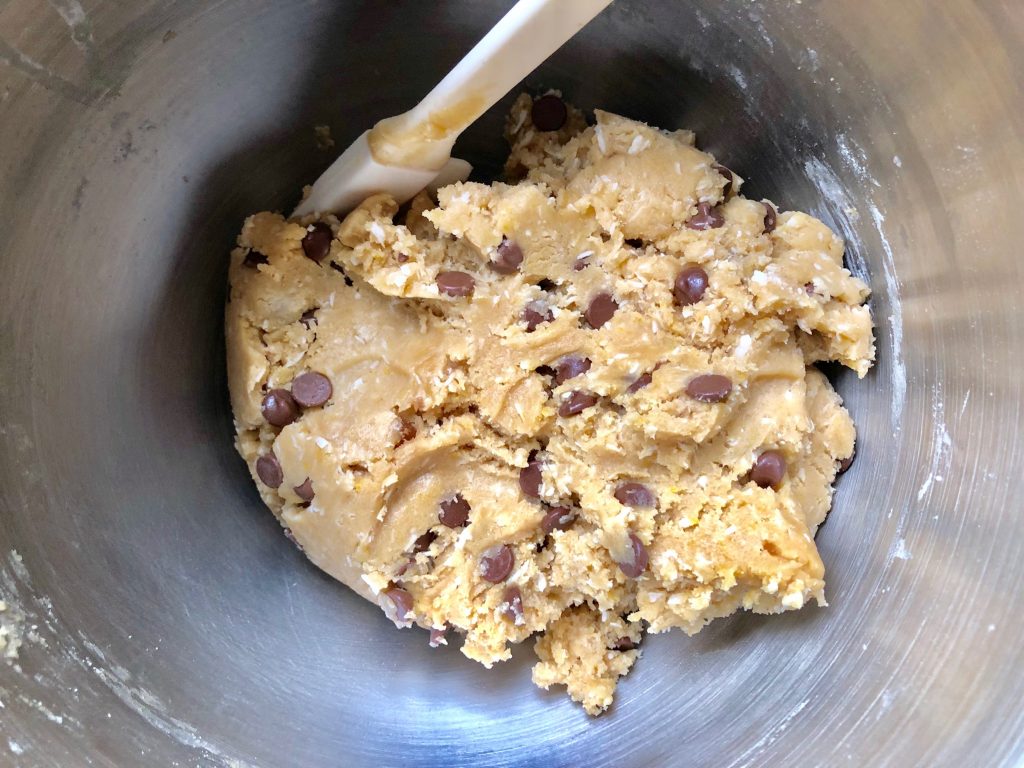 Use a cookie/ice cream scoop to form dough balls about the size of a golf ball.
Place on your baking tray with enough space to spread as they cook. I put about 6 on a medium baking sheet.
Cook for around 10 – 12 minutes until just going golden around the edges for a chewy cookie.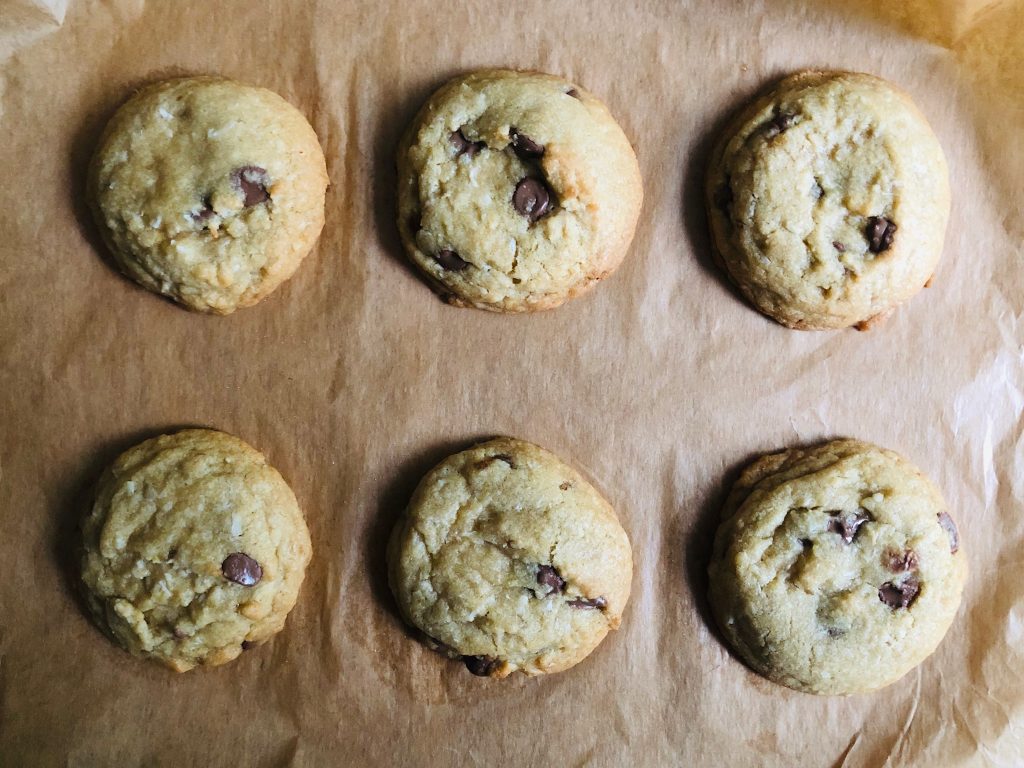 Enjoy warm with a glass of milk.