Cinnamon, Raisin & Banana Bread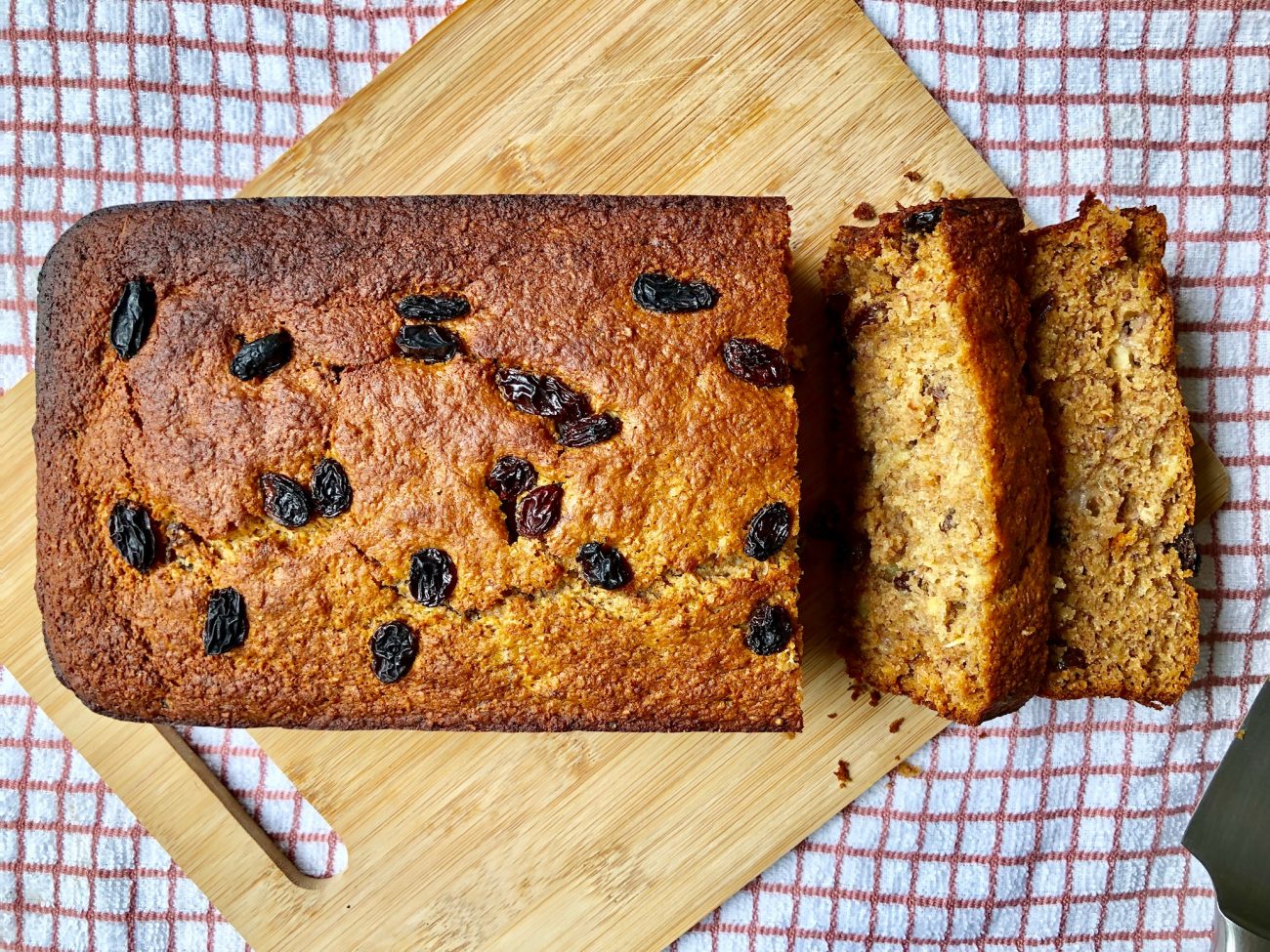 I was definitely due a healthy bake. Theres been too much sugar going round lately and my babies are in need of some healthy snacks. I feel bananas and bread are top favourite foods when it comes to babies and toddlers so combining the two, I cant go wrong. And they really did love it.
Made with wholewheat flour and bananas to give my babies and I some energy. Coconut oil, honey and raisins for delicious sweetness. I love the colour and cinnamon flavour of this bread. It's almost like sticky toffee pudding but a lot healthier. You actually cant taste the coconut oil which i'm quite glad about as sometimes the coconut flavour takes over and I really wanted this to have traditional banana bread flavours.
Prep Time: 10 minutes Cook Time: 50 minutes Total Time: 1 hour Yield: approx 10 – 12 slices
Ingredients
210g (1 3/4 cups) wholewheat flour
1 teaspoon baking soda
1 teaspoon ground cinnamon
1/2 teaspoon salt
2 & 1/2 -medium ripe bananas
2 eggs
70 grams (1/3 cup) coconut oil melted
170g (1/2 cup) honey
4 tablespoons any milk
1 teaspoon vanilla
75g (1/2 cup) raisins
Preheat your oven to 165°C/325°F. Grab your ingredients, a loaf pan, fork, whisk, rubber spatular and a few bowls.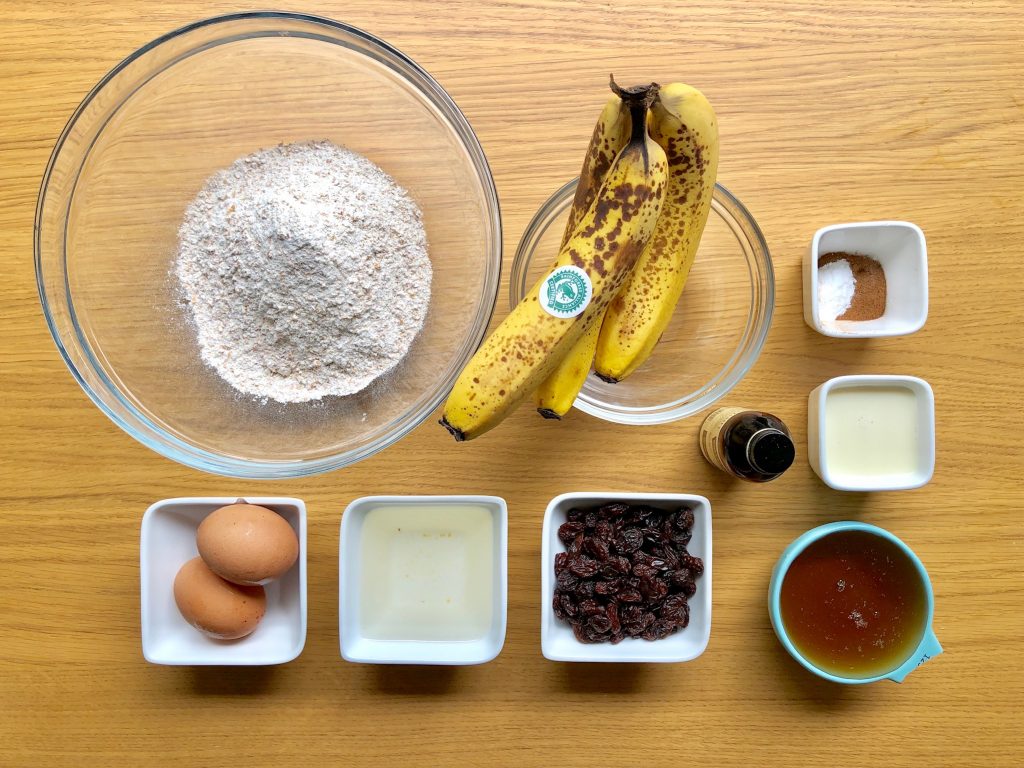 Add the cinnamon, salt and baking soda to your flour. Whisk until everything is evenly distributed.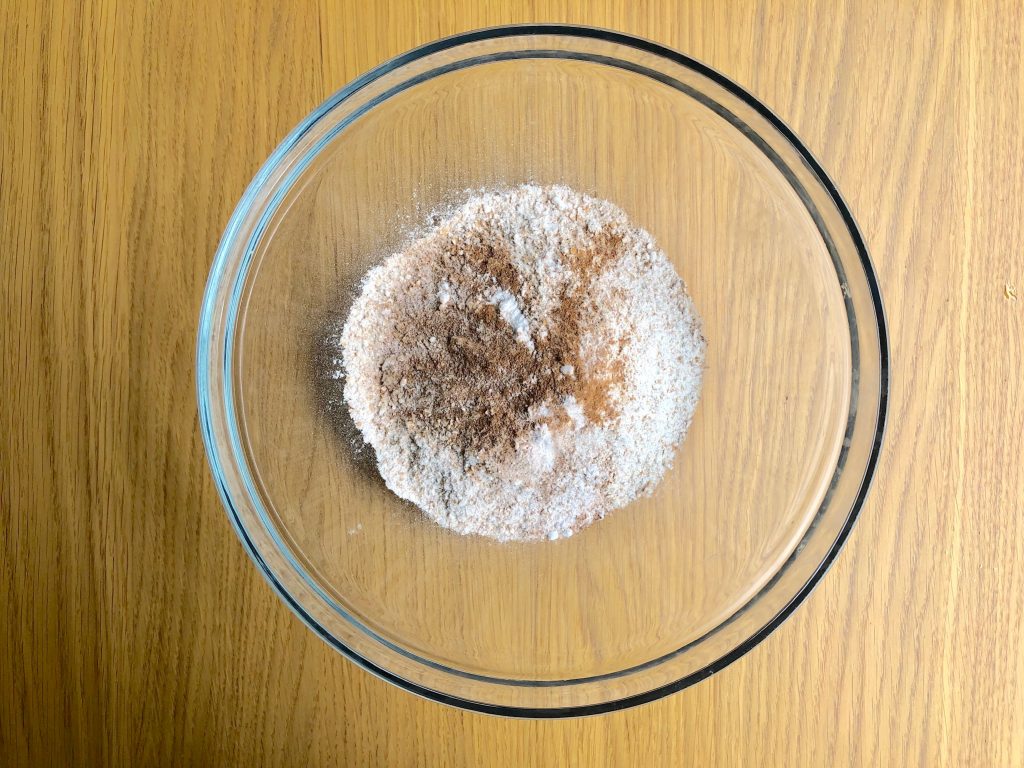 Gently melt your coconut oil on the hob until clear. Leave to cool for a minute or two. Pour the honey into a medium bowl, then add the coconut oil. Whisk until combined.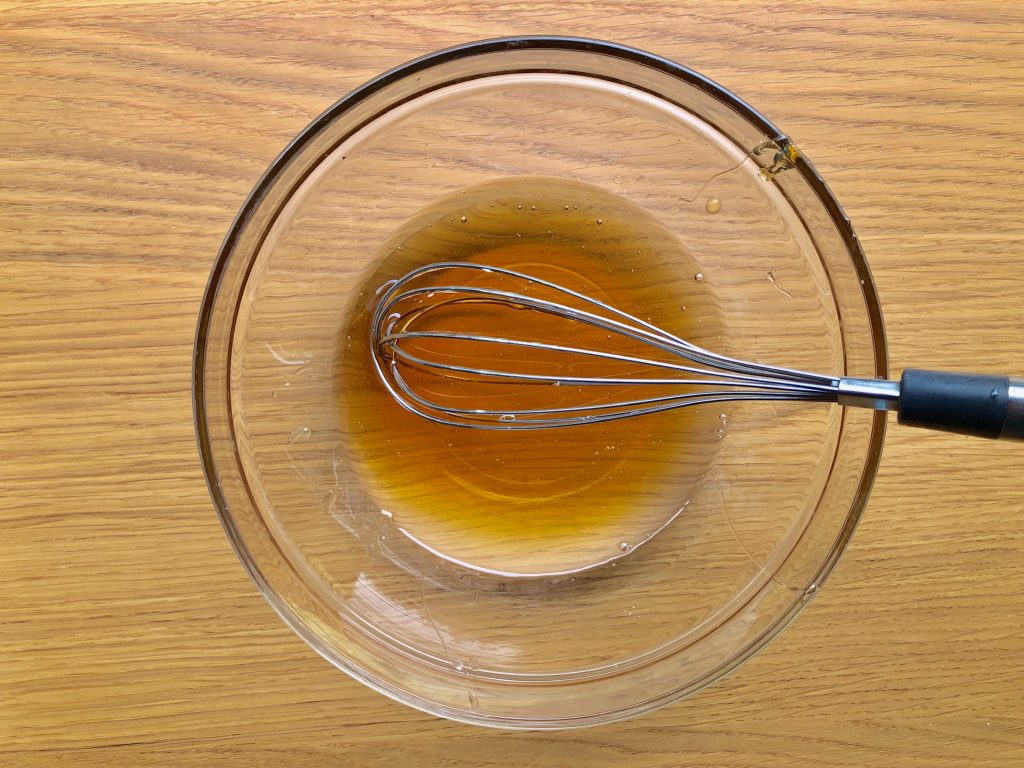 In a separate bowl mash your bananas with a fork.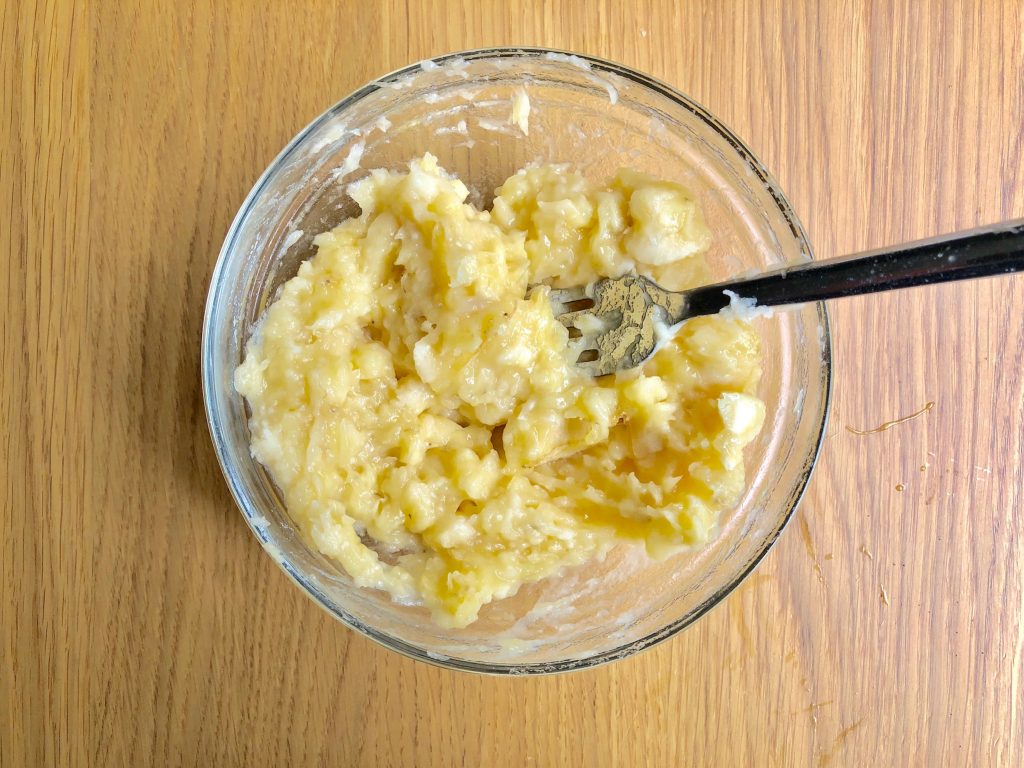 To the bananas add the eggs, vanilla and milk. Whisk until combined again.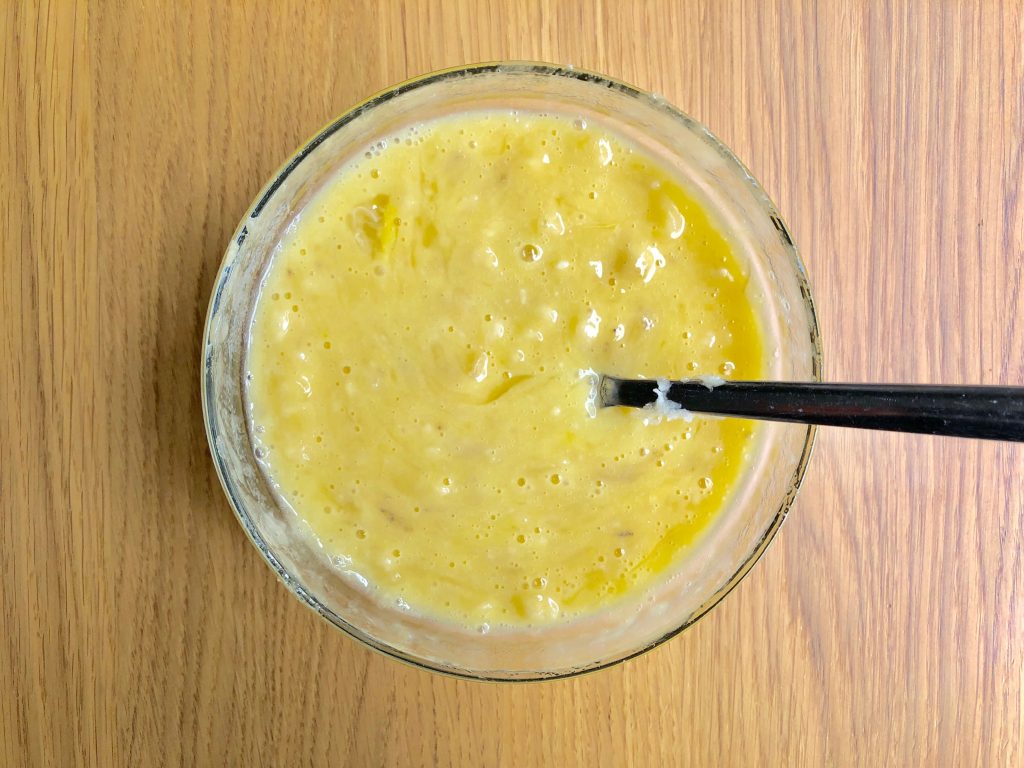 Pour the banana mixture into the honey and coconut. Whisk again.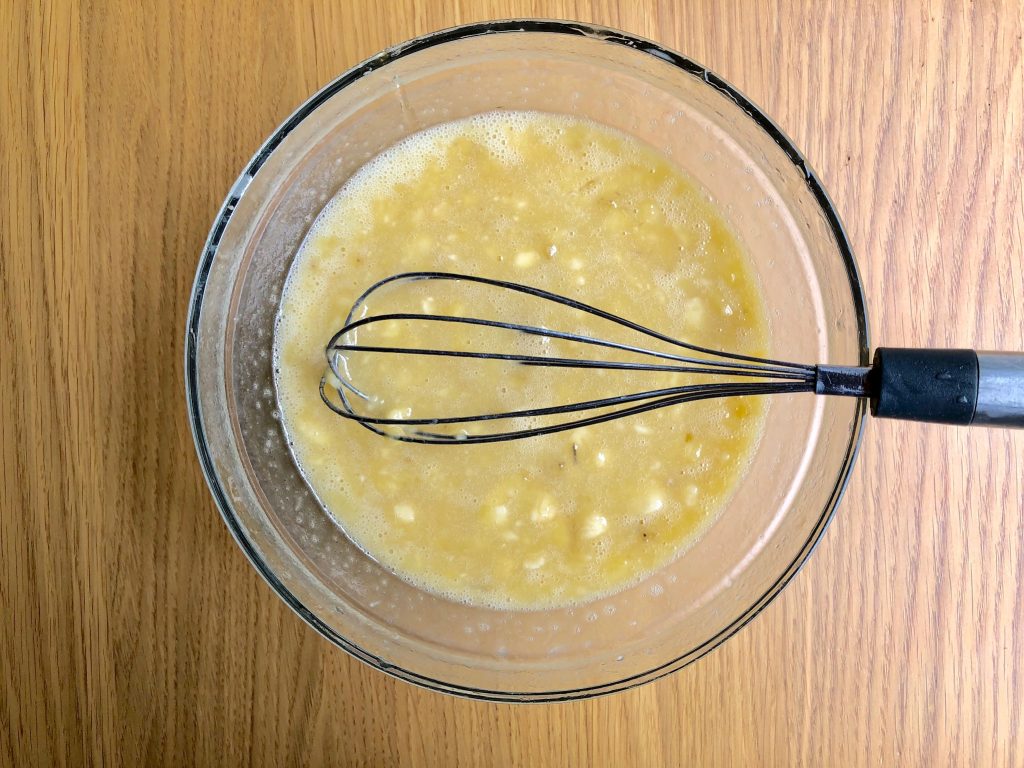 Next fold the flour mixture into the wet mixture.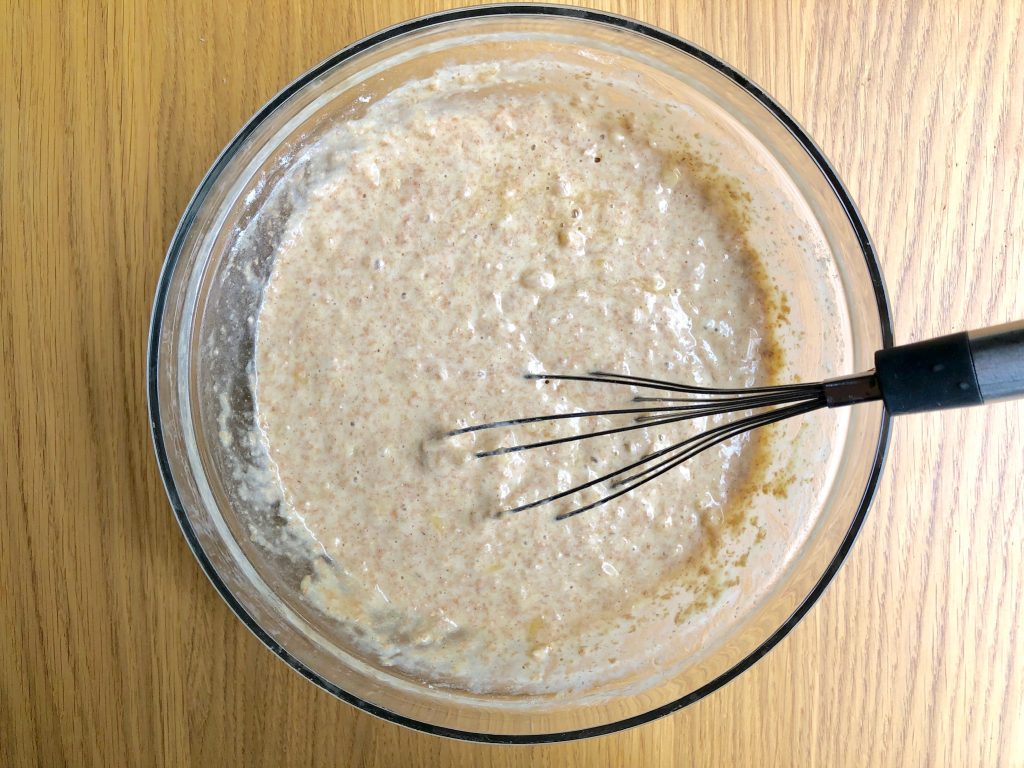 Mix in your raisins. Pour into your loaf pan… its as easy as that! Sprinkle over some raisins if you like. Whilst doing this I really wish Id of added in some walnuts but didn't want to risk putting the children off. Chocolate chips would also be delicious. Or even pumpkin seeds. You can put in anything you like!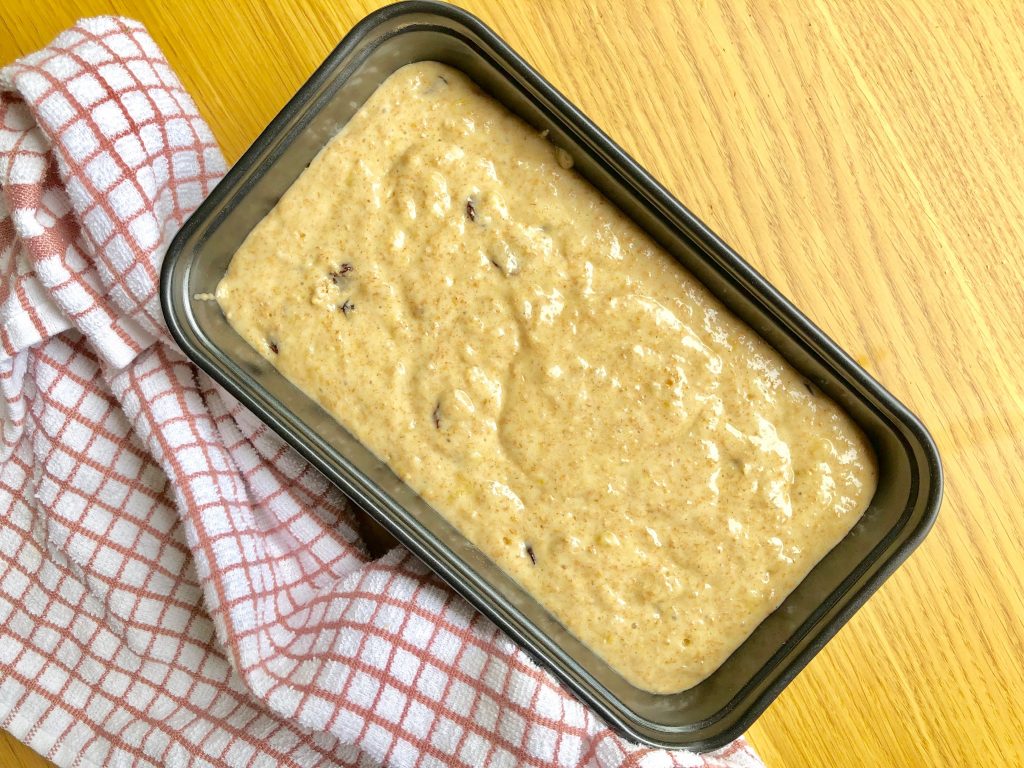 Pop into the middle of your preheated oven for 50 minutes. At the 50 minute point insert a knife into the middle and check it comes out clean. It should be beautifully golden and making your kitchen smell amazing.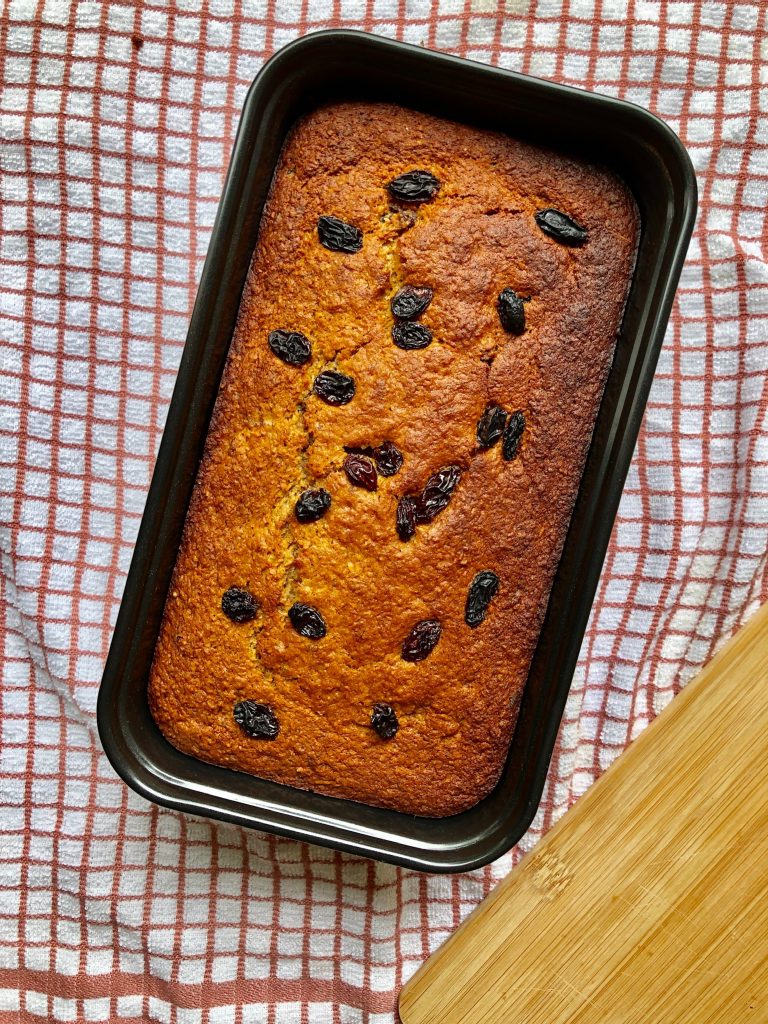 I sliced it up on a chopping board and spread on some smooth cashew butter. I just had to add some nuttiness to it and the children absolutely devoured it! The nut butter really did bring it together and added another level of nutrients.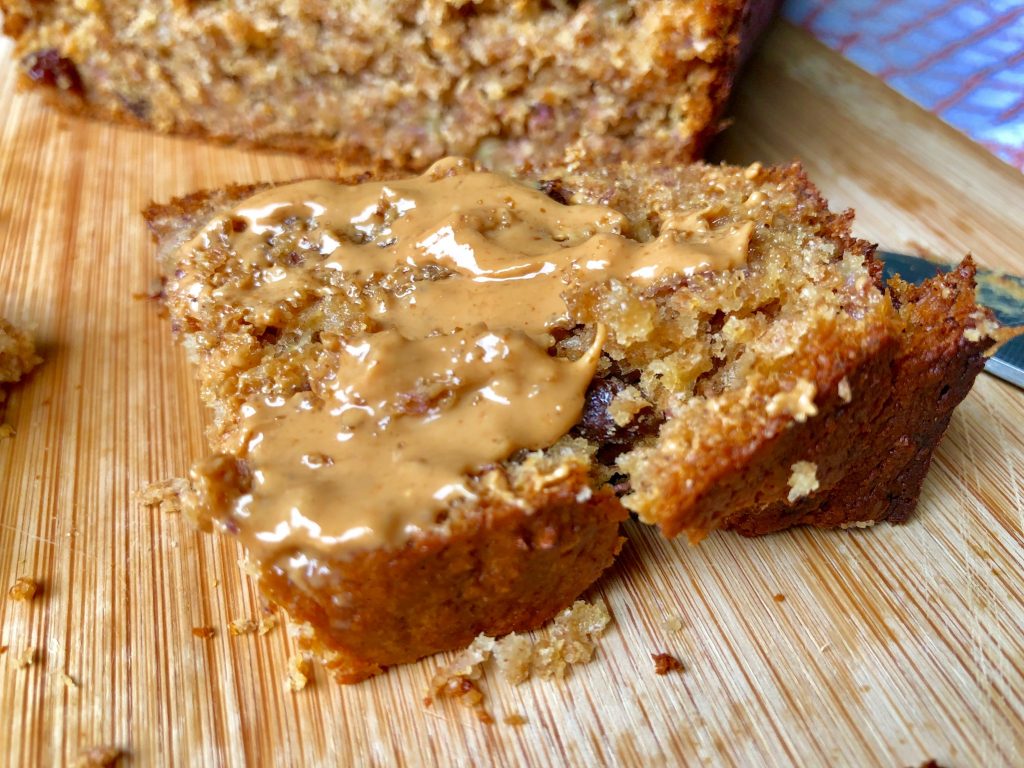 This was definitely a winner. I feel like I need to make this multiple times a week now it makes the most amazing snack. I stored the bread in an air tight container at room temperature to keep moist.