Chocolate Chip Muffins For Kids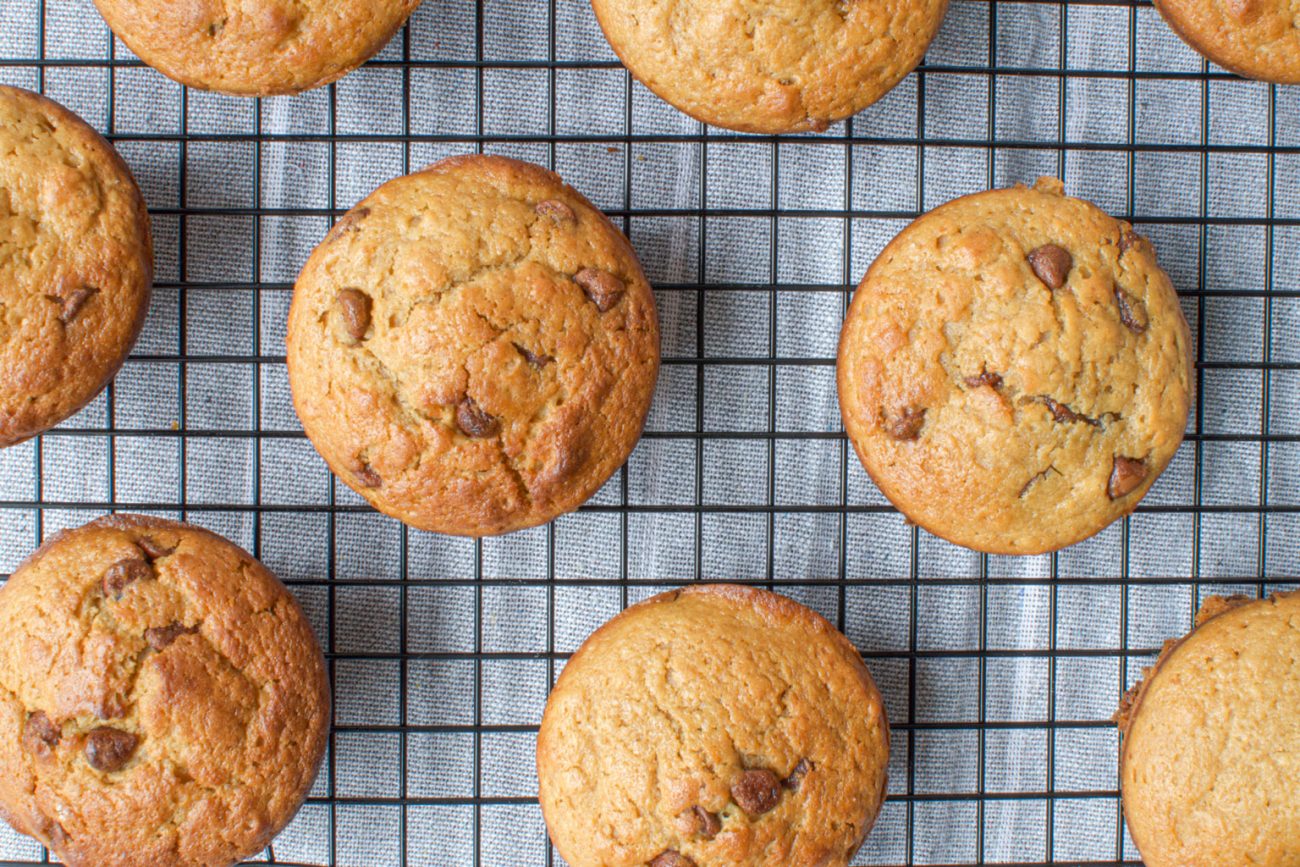 These chocolate chip muffins are great for kids as they are free from refined sugar. They use natural coconut sugar for a mild sweetness. They are also made with milk and greek yoghurt for protein, calcium and good digestion. Its a really simple recipe that is lovely delicious treat for the little ones lunch box.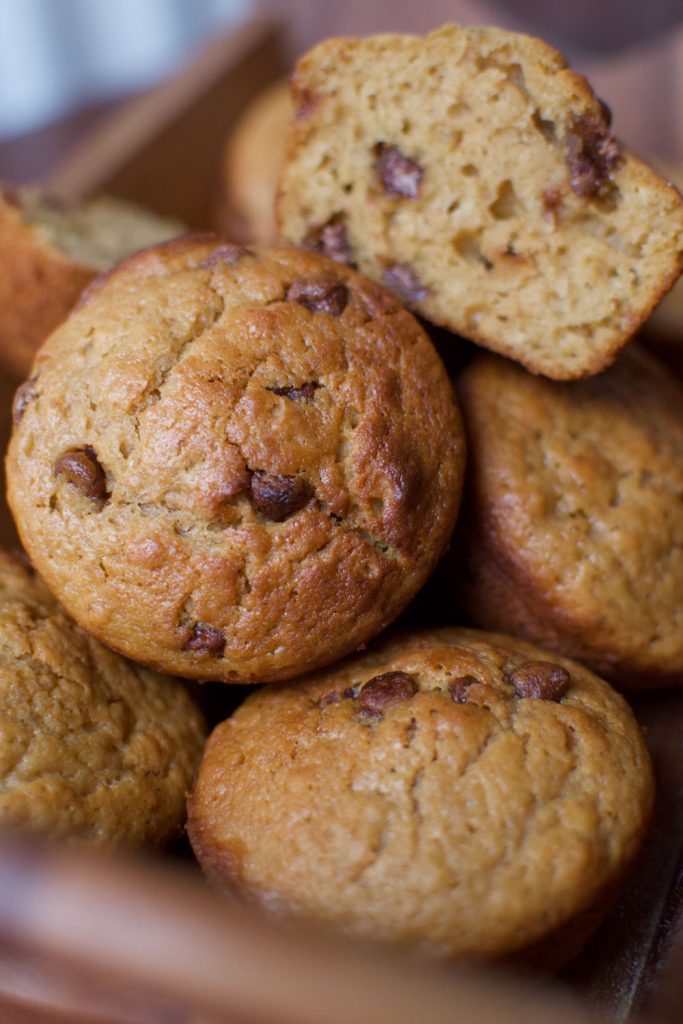 Coconut sugar
Coconut sugar is surprisingly widely available. I always find it in Asda or Tesco. It is a little more expensive but I think it is worth every penny when it comes to our children's health.
Coconut sugar is a natural sweetener made from the pulp of a coconut. It is as raw and clean as that. It has a mild sweetness and caramel smell and taste.
Here is the brand used in this recipe.
Tips for making light and fluffy chocolate chip muffins
When it comes to baking you can throw all of the ingredients together and it will probably still taste delicious but there are always some aspects that can change the texture and taste of the baked goods. It's all about science and how to create the batter and the things we do that affect the chemical reactions going on inside. So here are some tips that I find help make better muffins:
Don't over mix – the more you mix the more gluten we develop and we don't want that for a soft fluffy muffin.
Make sure everything is room temperature – especially when using eggs and butter in a recipe we don't want to scramble the eggs with hot butter or harden the butter with cold milk. We want everything perfectly incorporated. In this recipe we melt the butter on the hob. Make sure this comes right down to room temperature before adding eggs.
Whisk the eggs – I love this technique as it creates so much air in the batter making it volumized and fluffy. I also like to break and mix up the eggs so it mixes into the batter perfectly.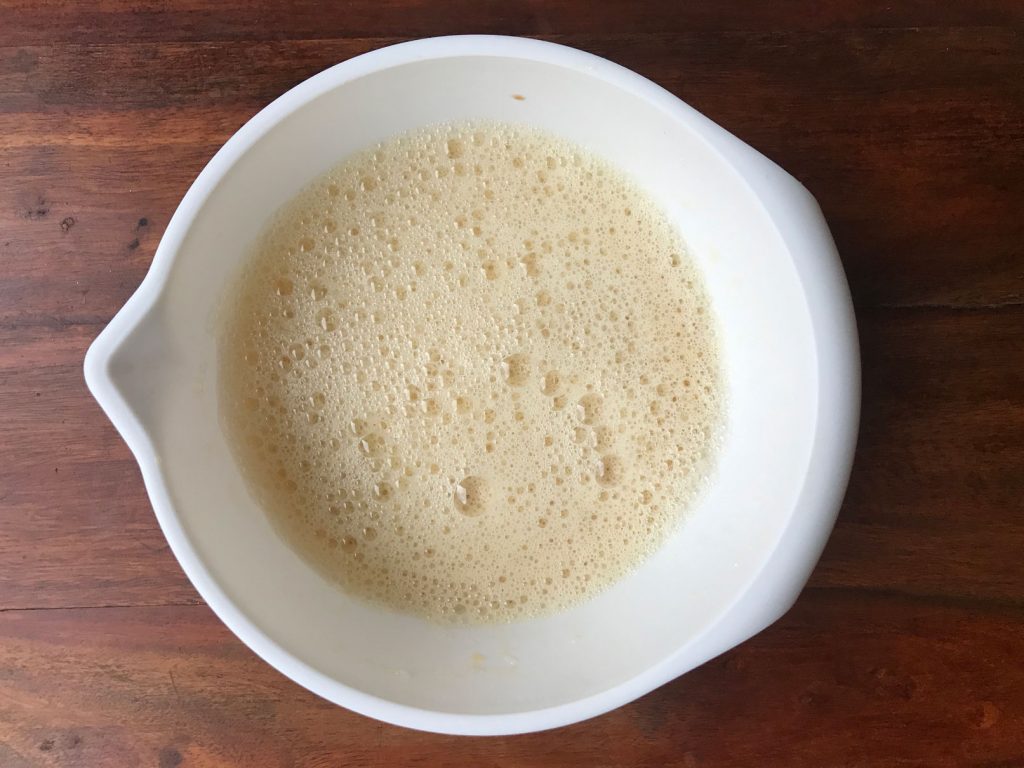 Melt the butter with the sugar – Sometimes if the sugar hasn't dissolved properly during cooking it makes a denser crumb so I like to do this to make sure it is melted and also my melting the butter there is no lumpy butter.
Add the wet to the dry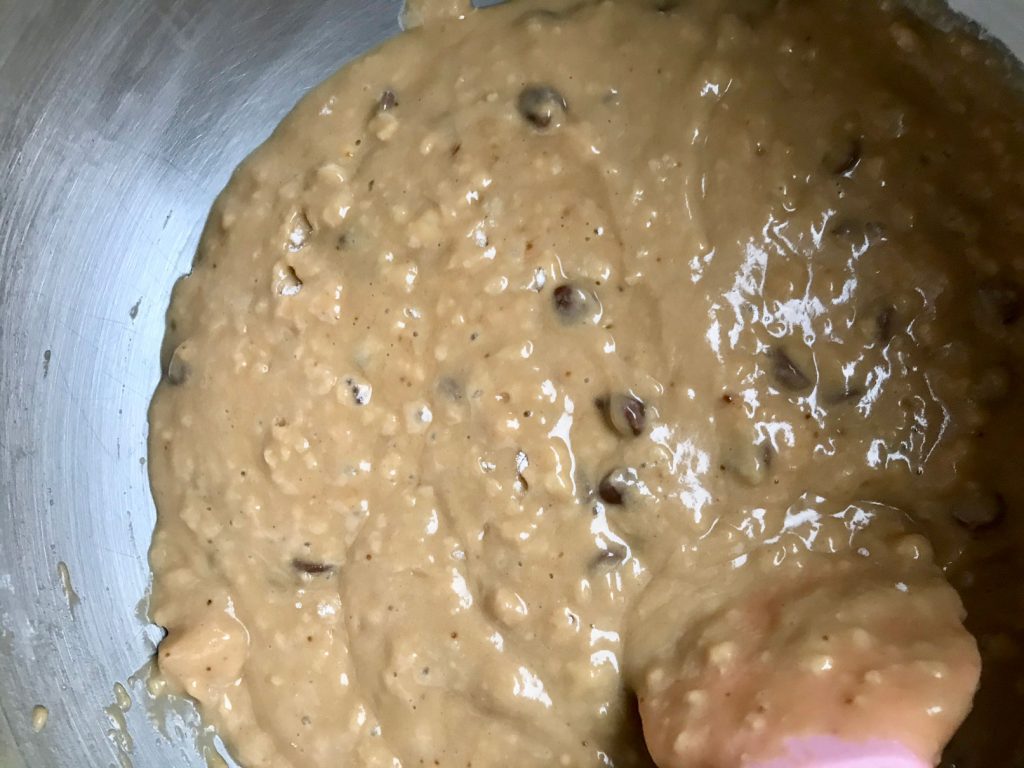 Prep Time: 7 minutes Cook Time: 18 minutes Total Time: 25 minutes Makes: 12 Difficulty: Easy
Ingredients
180g plain flour
115g coconut sugar
1/2 tsp baking powder
1/4 tsp baking soda
55g semi-skimmed milk
180g greek yogurt
75g diary-free butter
2 room temperature eggs
1 tsp vanilla extract
1 bag milk chocolate chips
Method
Pre-heat the oven to 175°C fan/350°C/Gas 3.
Spray a 12 hole muffin tray with cooking spray.
In a large bowl add flour, baking powder and baking soda and stir to distribute.
In a small pan gently melt the butter and coconut sugar, set aside to cool.
With an electric whisk, whisk the eggs and vanilla together until tripled in volume.
Once the butter mixture is cool pour it into the eggs and gently fold.
Mix the milk and yoghurt together then gently fold into the butter and egg mixture. Pour the wet mixture into the flour and fold again until combined. Fold in the chocolate chips.
Use a large spoon or ice cream scoop to evenly fill up the muffin holes (no cases needed) about 2/3 full.
Bake for 18 – 20 minutes. Turn the tray 180° 5 minutes before the end of cooking to ensure even baking.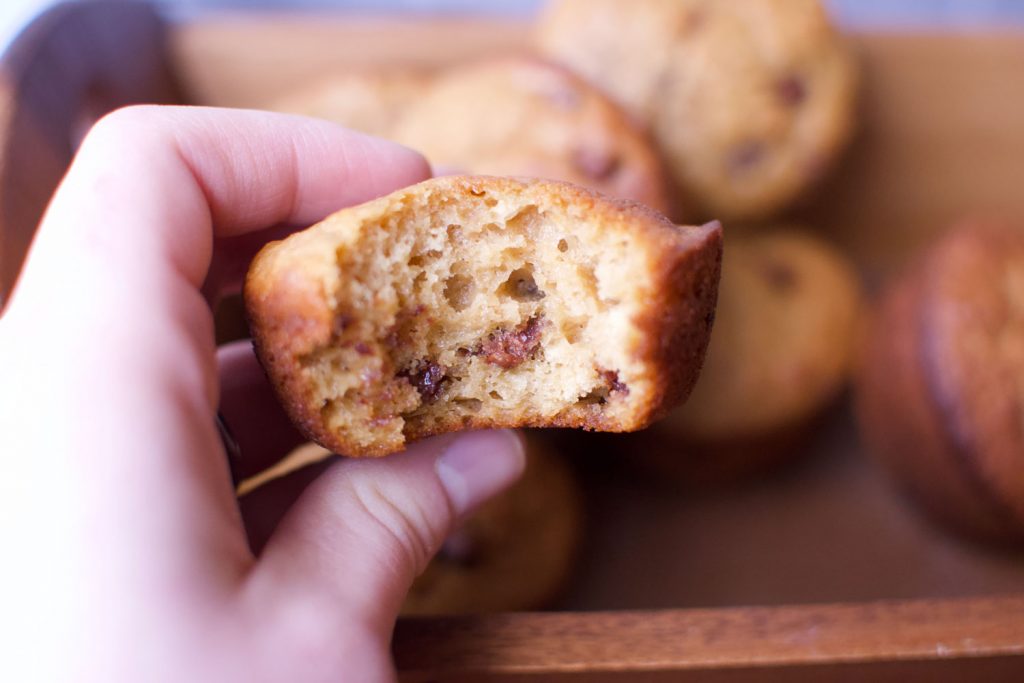 Want to try another healthy but delicious muffin recipe? Try Super Healthy Chocolate Muffins