Cake Pops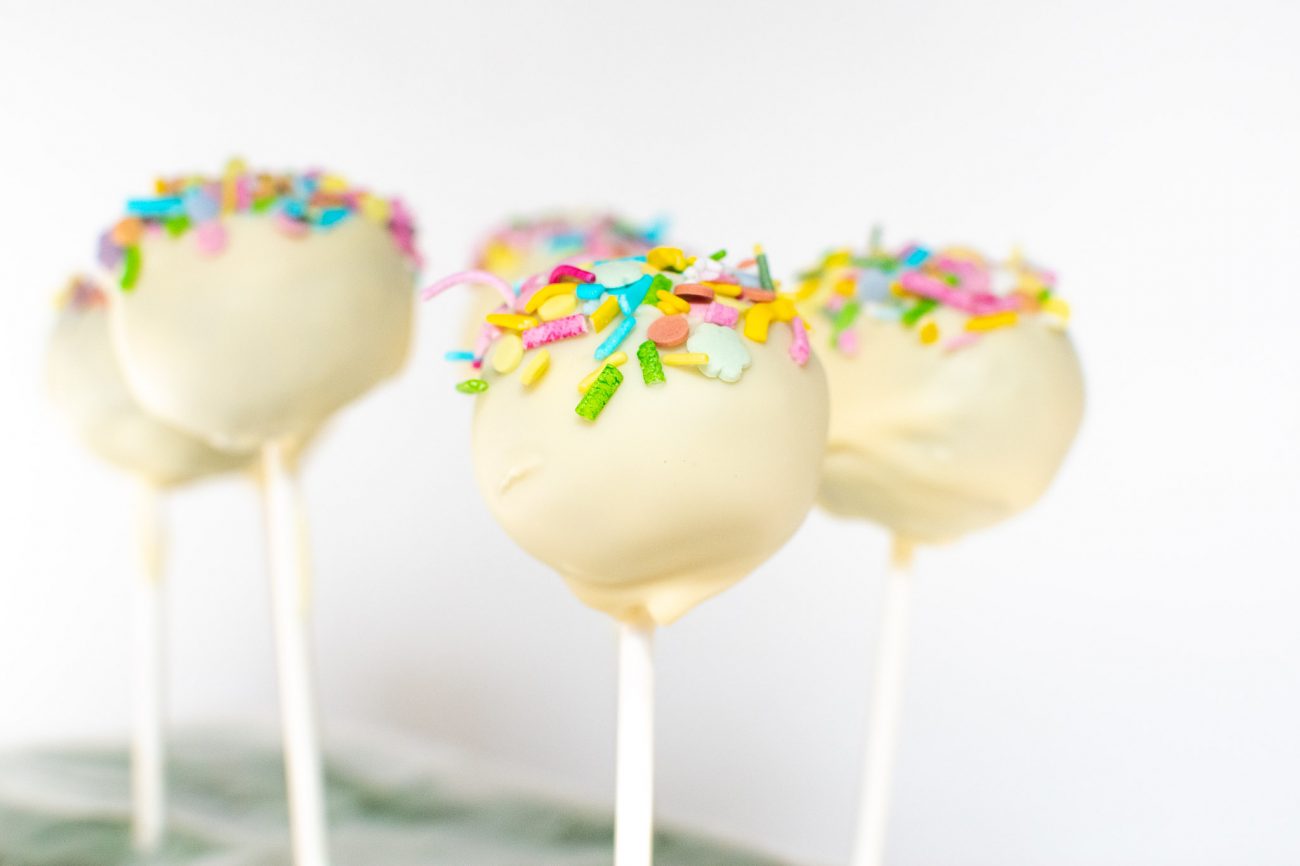 Wow. What a weird couple of months it's been and while the kiddos have been at home for so long now hosting cooking classes for my little ones has been part of our routine and quite fun. It seems hard to try and home school kids but teaching them every day, normal life skills is definitely sufficient right? My 3 year old literally peeled and chopped carrot and onion for a bolognese sauce yesterday to a good standard but then it turned into a total chaos when the onion got in his eyes. Oops I forgot about that one.
I haven't had much time to do any creative baking where I test and create recipes so I haven't blogged much during this time but I made my uncle a birthday cake this week, it was decorative with fondant which I haven't done for a long time and it was the first time I have successfully covered a cake with fondant, (using grass to hide some mistakes of course). It was a race track theme as he works as a race track….
We had some chocolate cake trimmings left over so I thought it would be a fun ideas to make some cake pops with the kids and heres how we did it…
What we needed
Left over cake sponge
Left over frosting
150g bar of baking chocolate
Sprinkles
Cake pop sticks
Foam block for setting
How we did it
We crumbled the sponge into a fine crumbs with our fingers
Then added 2 table spoons of left over chocolate frosting, mixed it all together and shaped into 6 ping pong sized balls and put them in the fridge for 2 hours to firm up. Its important we don't make them too big otherwise they will fall off the stick!
Next we melted 6 chunks of white chocolate in the microwave, dipped the top of the cake pop sticks into the chocolate then pushed into the ball of cake and did the same for them all then popped them back into the fridge for 20 minutes. This will secure the sticks.
Then we melted the rest of the chocolate in a small bowl, took the pops out of the fridge, dipped them into the chocolate completely then let the excess chocolate drip off holding the cake pop to the side. You can tap it slightly on the bowl but that does run the risk of it falling off. Finish by dipping it into sprinkle the stick into a foam block to set.
My 3 year old did so well at dipping it in the chocolate and sprinkles. I'm sure he enjoyed eating it more though 😉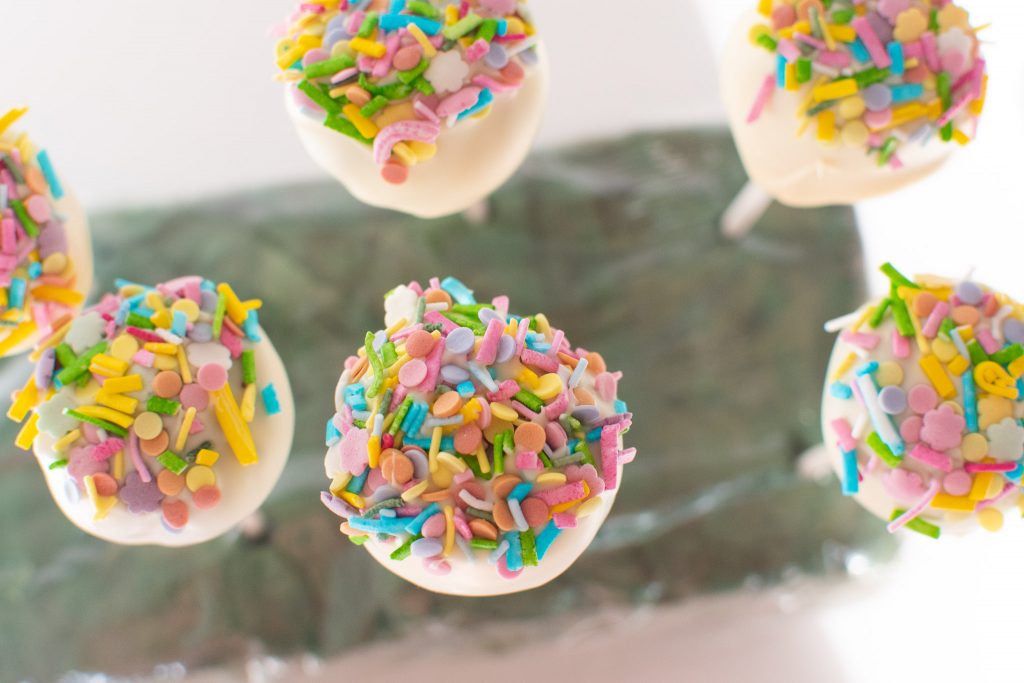 I love the surprise of chocolate cake in the middle contrasting with the white and colour outside.