Chicken & Bacon Pie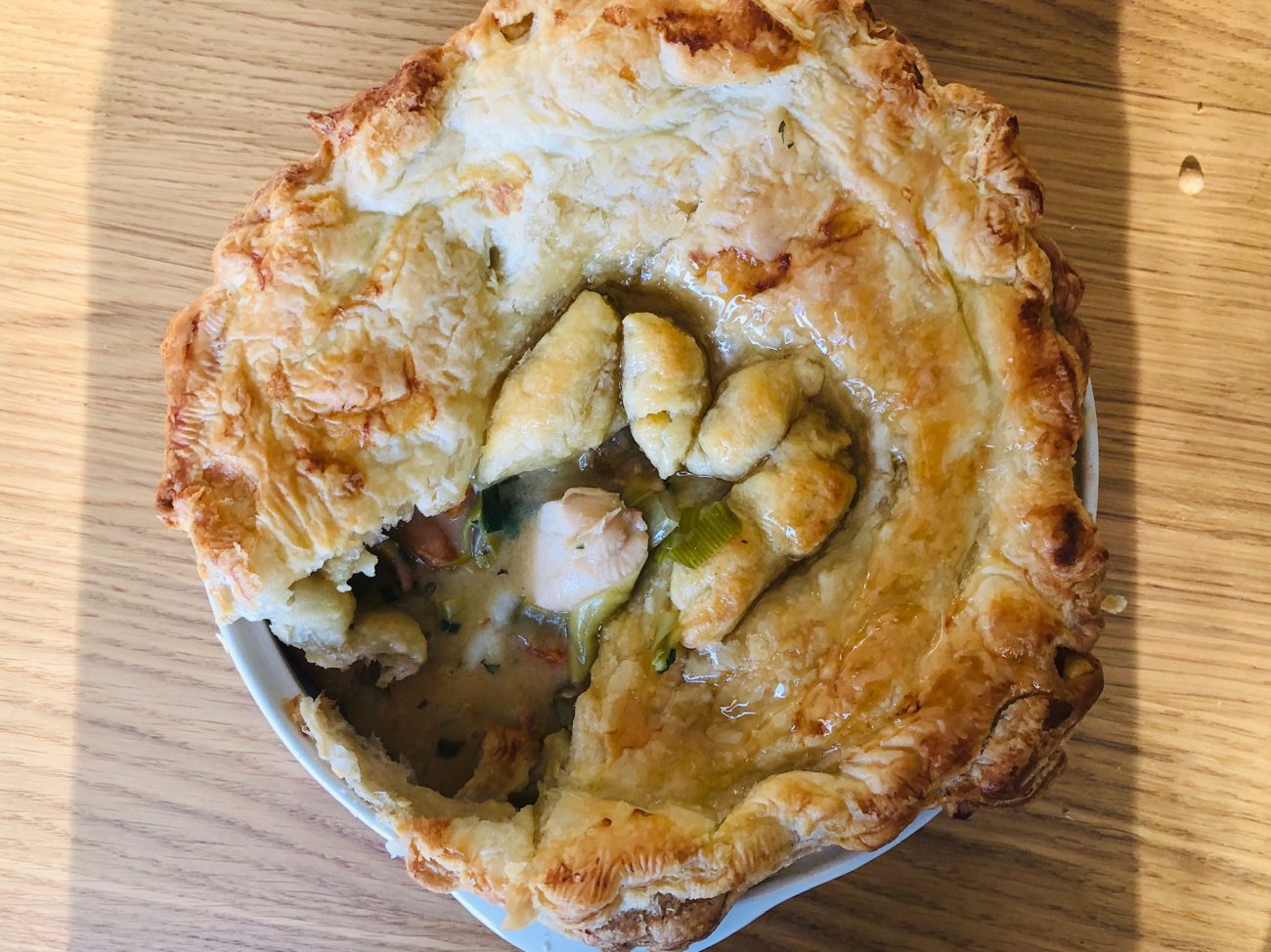 Hello and welcome back. Guess what has just been baked in my kitchen? A delicious, warming and filling chicken pie. It was definitely filling as I ate about 3/4 of it to myself… I couldn't help it, it was too delicious.
Making a pie always seems so daunting and long winded but this one felt quick and easy. Especially if you pre cook the chicken so its ready to throw in, which I did earlier that day.
You will need…
2 sheets of ready rolled puff pastry
2 medium carrots
1 medium onion
2 leeks
4 rashes unsmoked bacon
2 cooked chicken breasts
a handful of chopped parsley
1 chicken stock in 500ml water
125ml milk
50g butter
3 tablespoons plain flour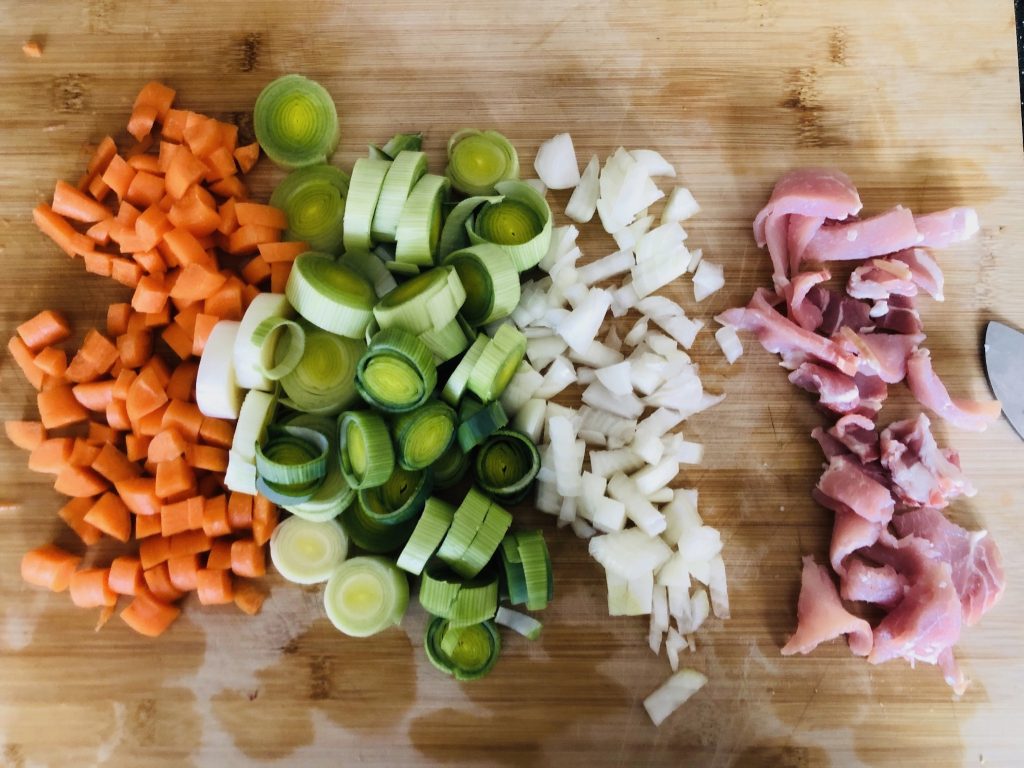 Heat your butter on a medium heat until melted. Once melted add your carrots, leeks, onion and bacon. Fry on a medium heat for around 7 minutes until softened. Careful not to let it burn.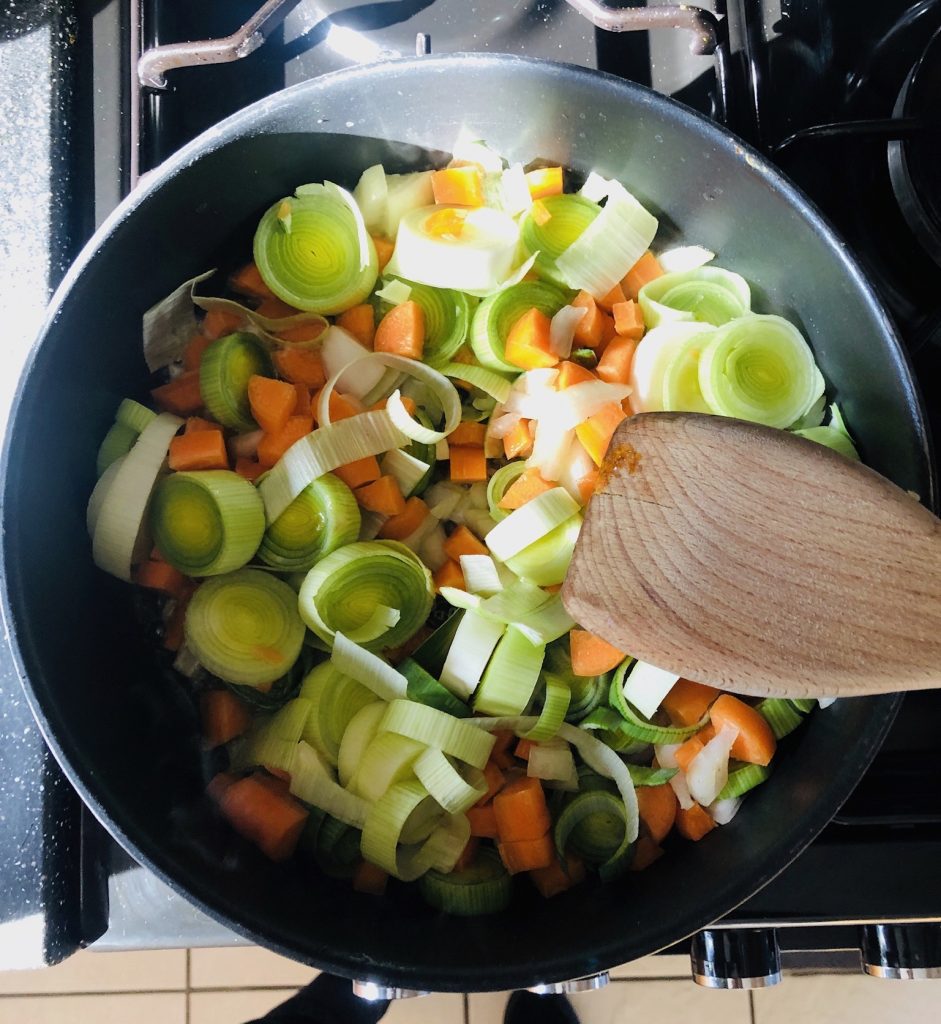 Once the veggies have softened and the bacon is cooked turn the heat right down and add in your flour. Stir until the flour has been absorbed.
Immediately poor in your chicken stock and milk, then stir.
Add in your cooked chicken breast and parsley. Stir and then allow to come to a simmer on low heat. Leave to simmer for around 5 minutes, while you prepare your pastry.
Now line your baking dish with one of the sheets of pastry, avoiding making any holes. Leave a bit of pastry folding over the edge, and cut off any excess. Take your veggie and chicken filling off the heat and poor it into the pastry dish.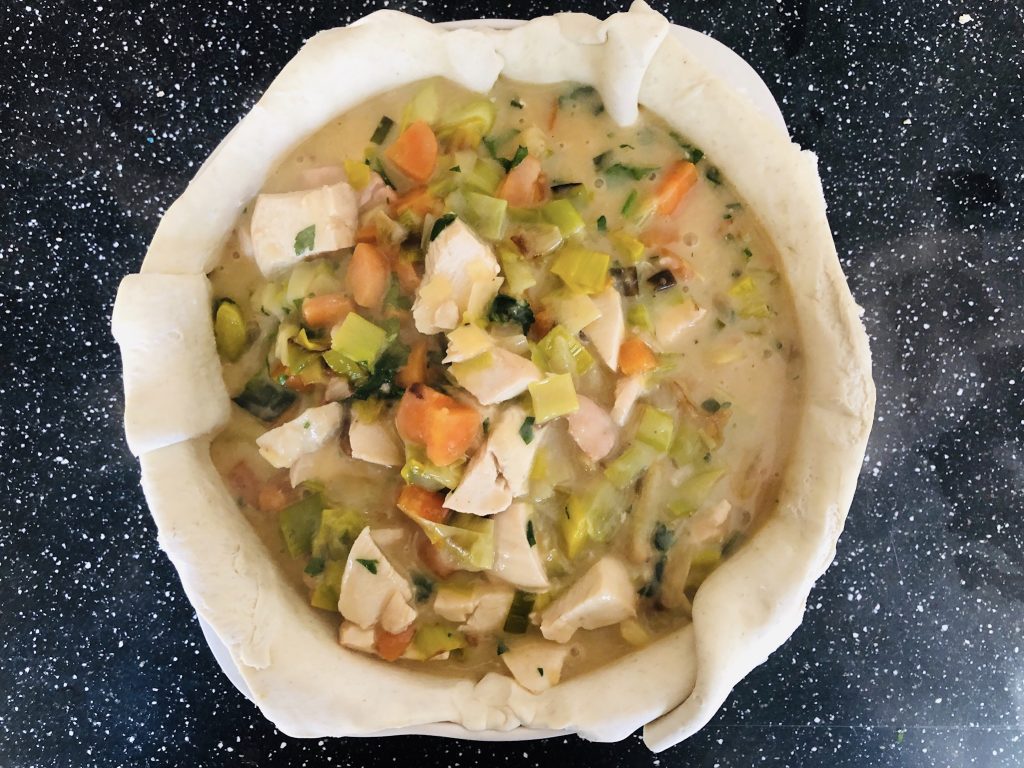 Take the second sheet of pastry and lay it over the top, again cutting off any excess. Press the pastries together to seal the pie. You can even create a decorative pattern around the edge.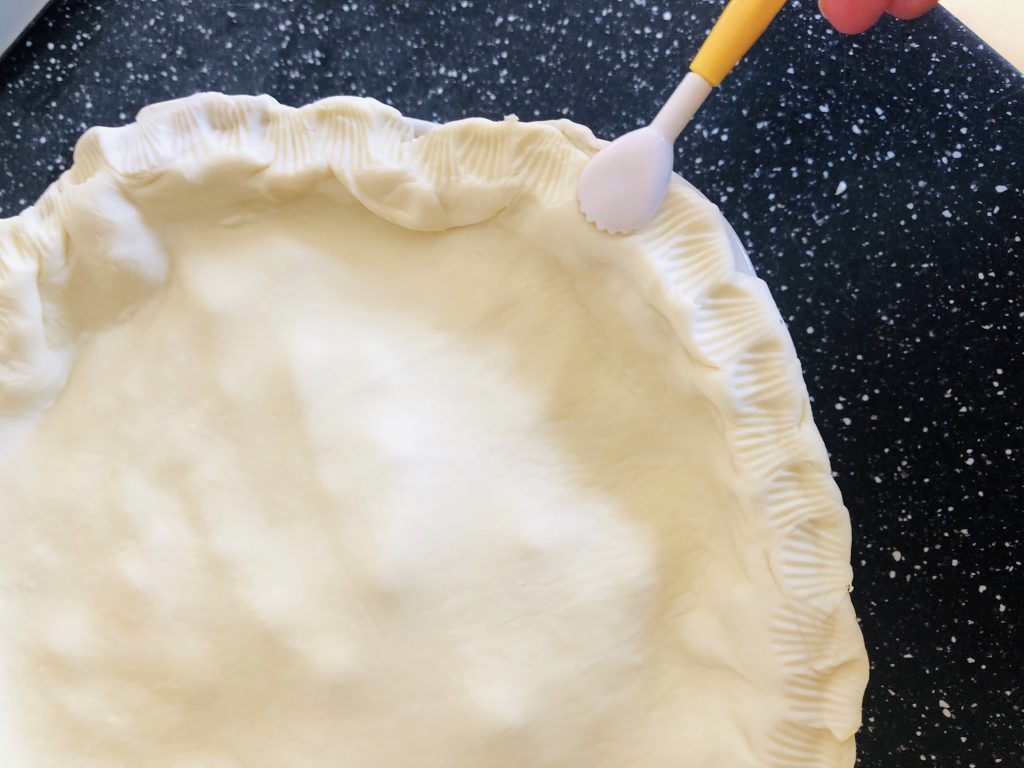 I usually use some of the excess pastry to create something decorative to put on top. But thats just being fancy.
Dip pastry brush if you have one, in some milk and brush all over the top of the pie. You can even use your finger to do this.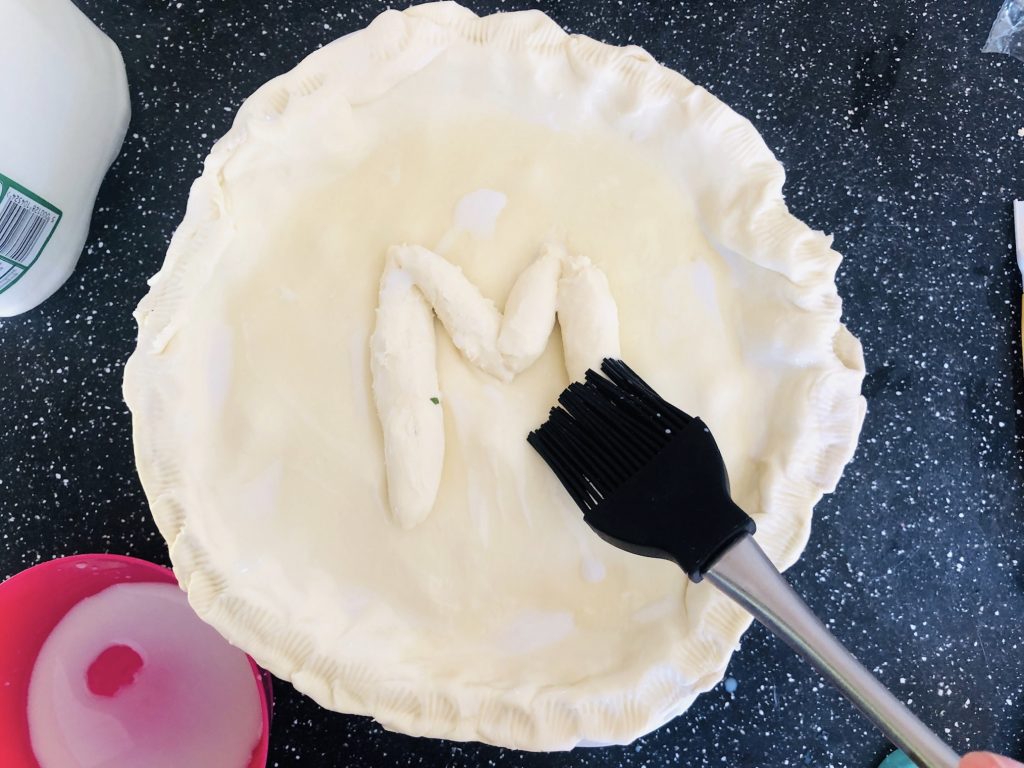 Pierce a few steam holes in the top of the pastry and pop it in the preheated oven for around 20 minutes or until golden brown… Yum!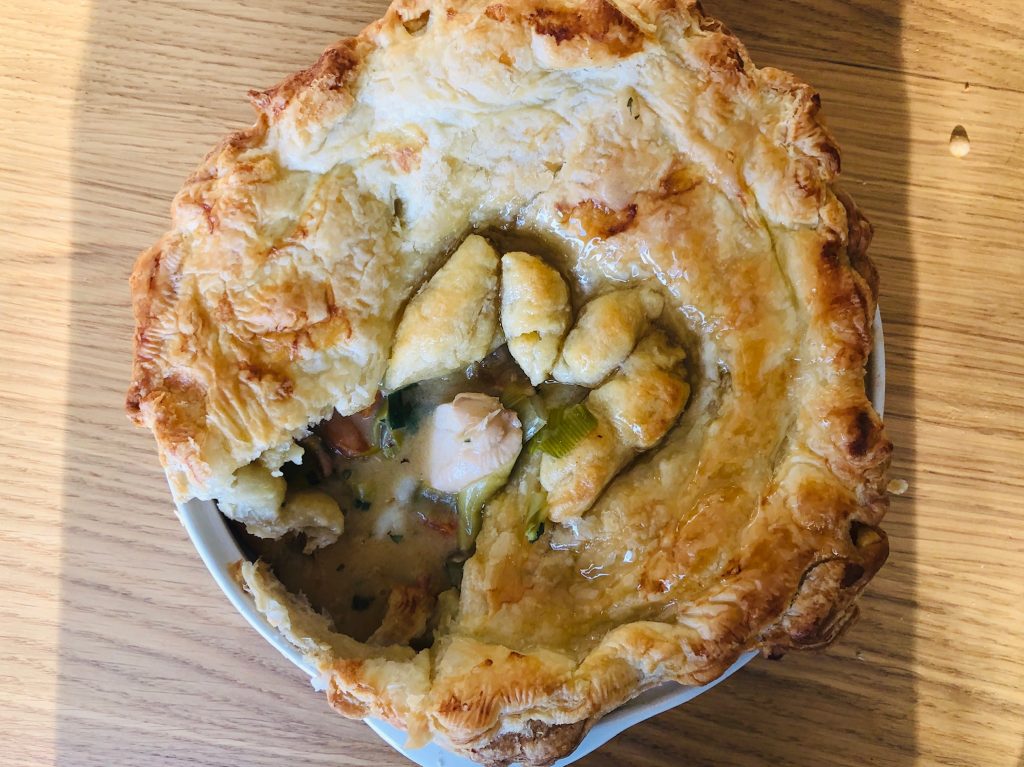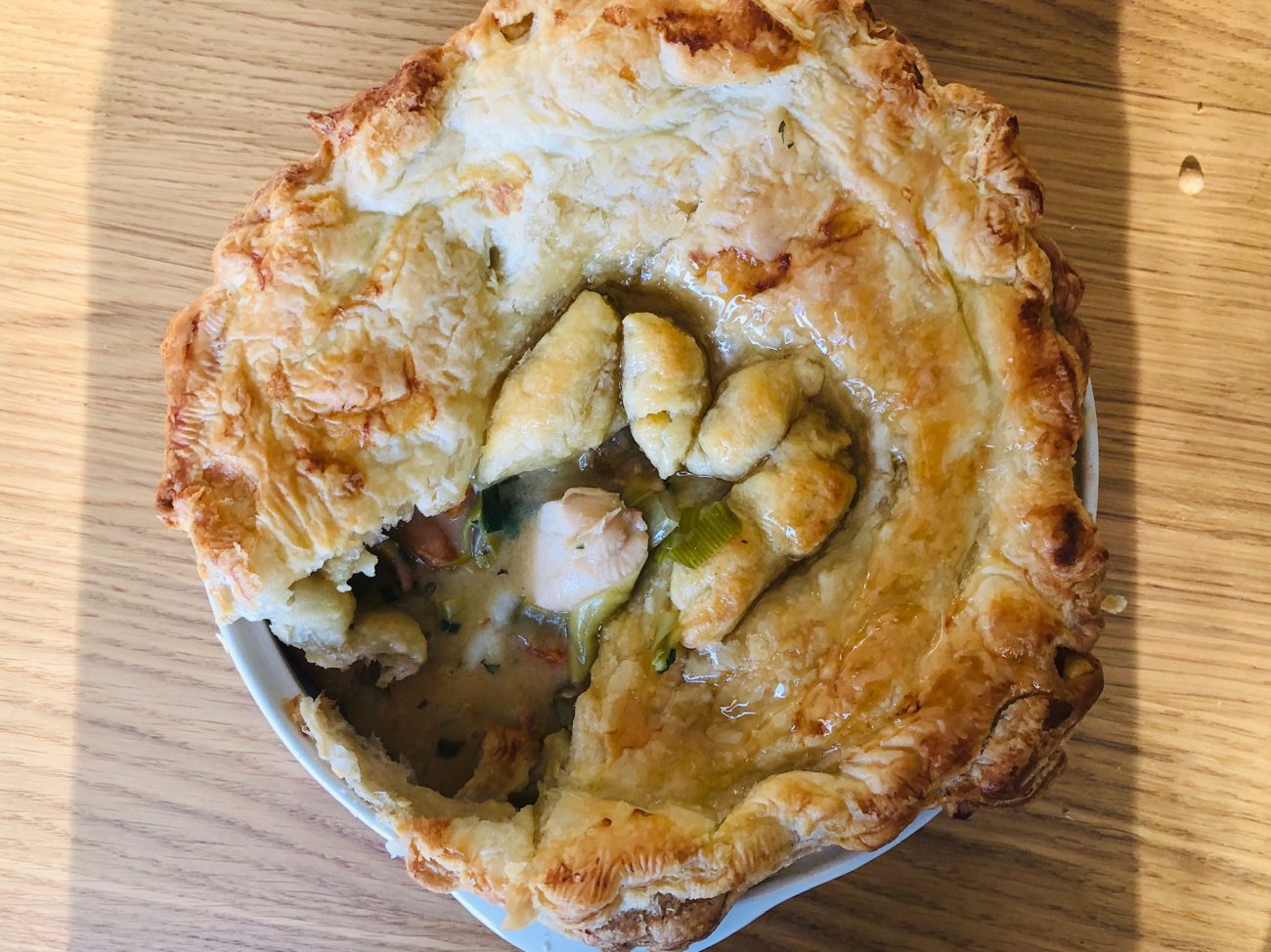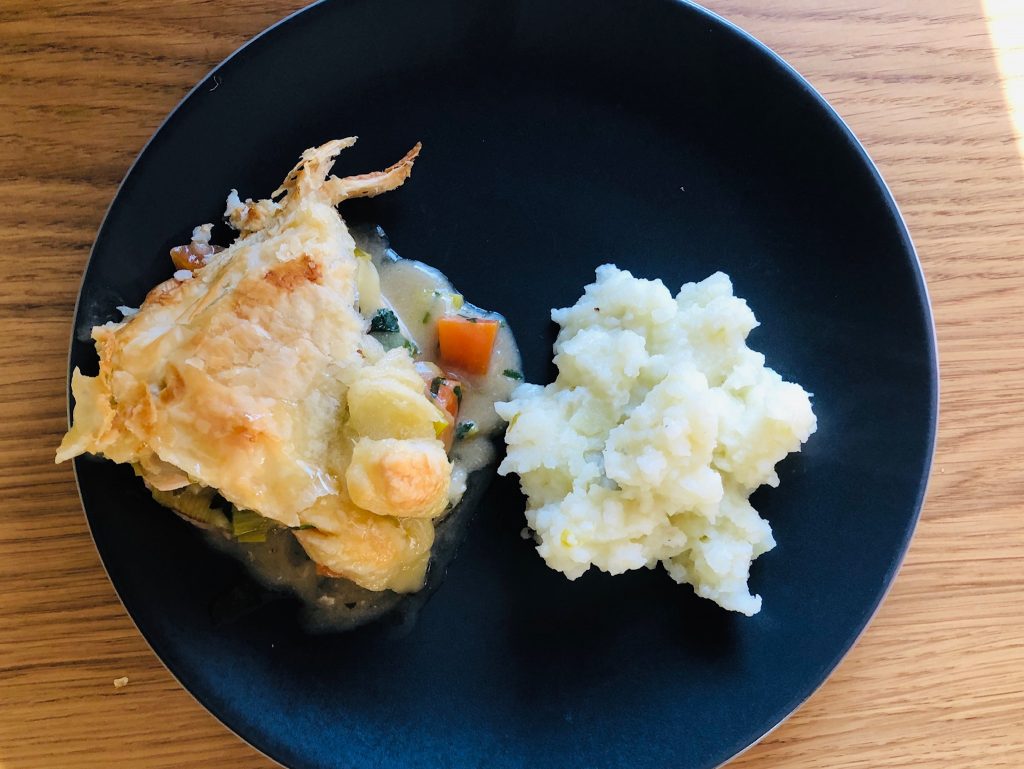 Hearty Chicken Pie
Prep Time: 20 min Cook Time: 20 min Total Time: 40 min
Ingridients
2 sheets of ready rolled puff pastry
2 medium carrots
1 medium onion
2 leeks
4 rashes unsmoked bacon
2 cooked chicken breasts
a handful of chopped parsley
1 chicken stock in 500ml water
125ml milk
50g butter
3 tablespoons plain flour
Instructions