Cannacookies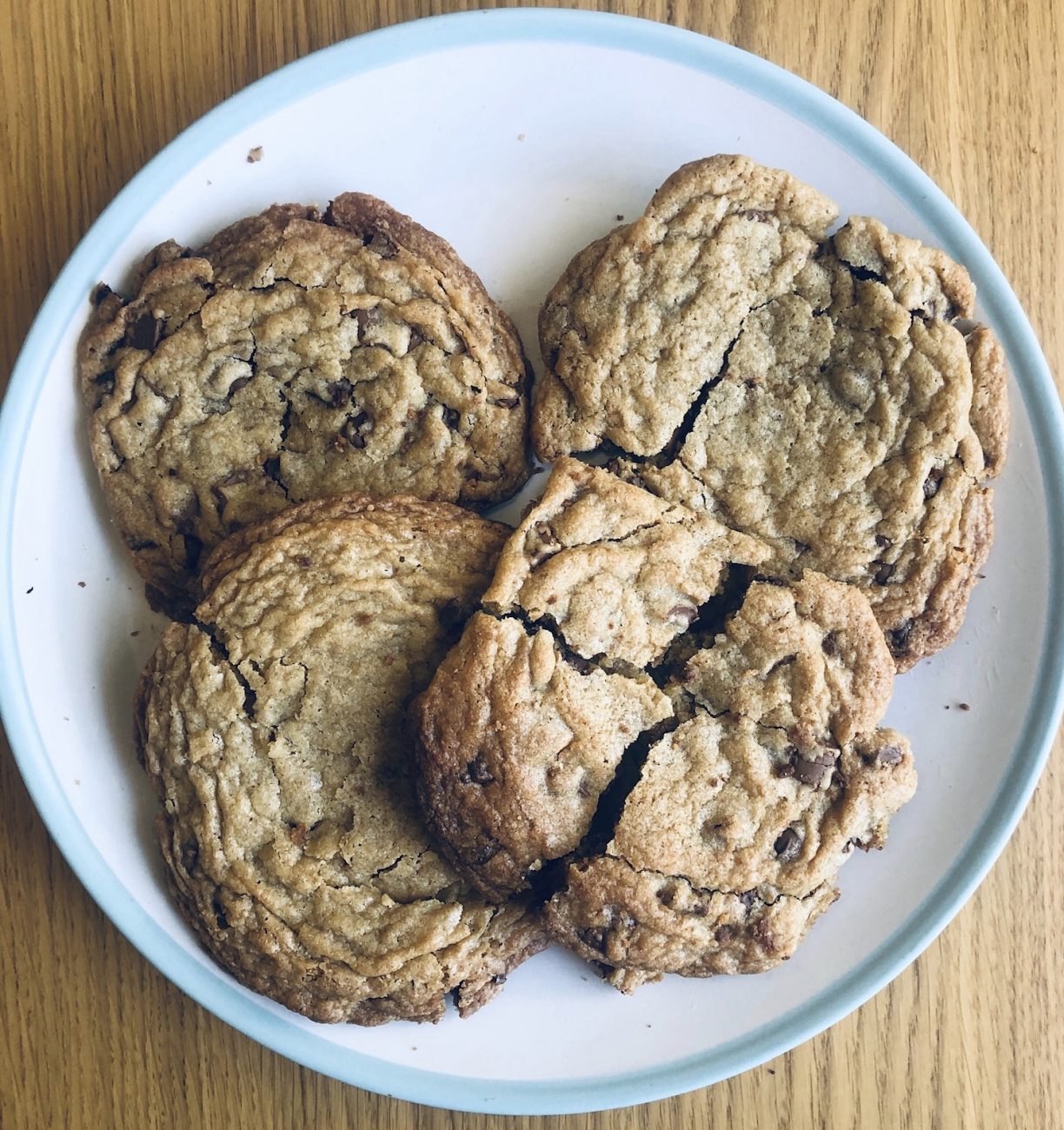 Hello, hello hello. To kick off my blog I'm going to share a very special cookie recipe. Cannabis cookies! You can although just use the exact same amount of regular unsalted butter too.
These cookies are classic chocolate chip cookies with vanilla and milk chocolate. I love how simple they are, nothing fancy. Just your traditional homemade chocolate chip cookies… that get you high if you use cannabutter 😉
So without further adieu, here is my step by step guide and recipe. Enjoy.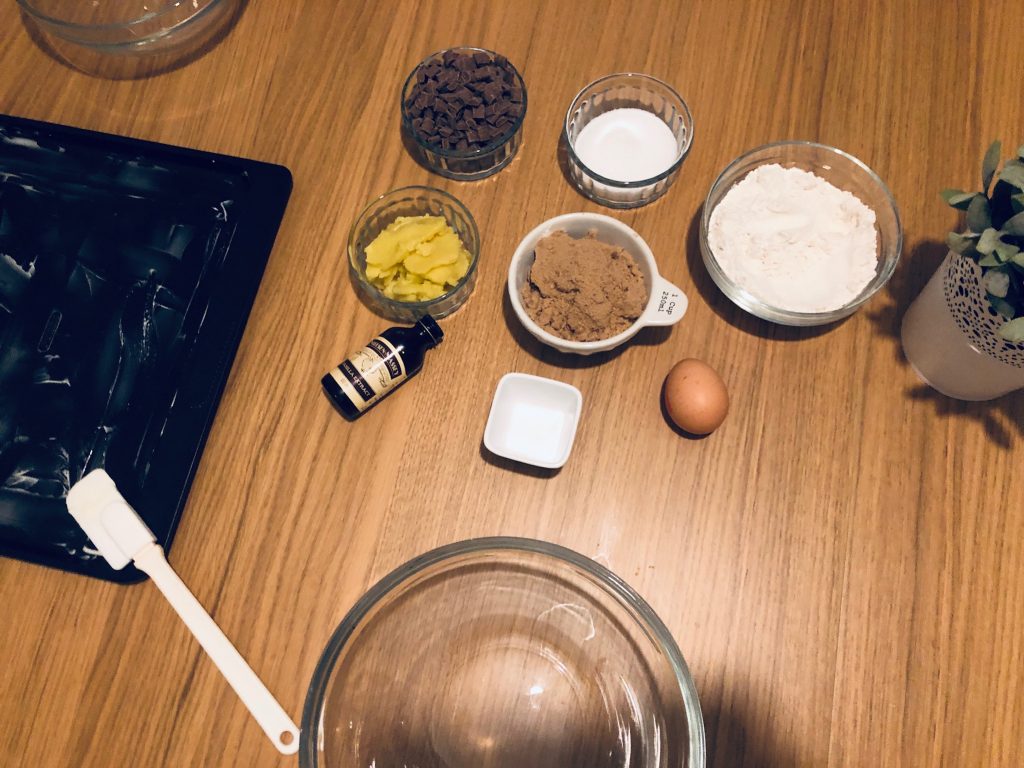 I like to prepare and weigh out all of my ingredients before cooking. It takes some time before I get baking but this way I make less mess and less mistakes. I also preheated the oven to 325°F/160°C, and line my baking tray with parchment paper/grease with butter. I actually ran out of parchment paper this time so I just greased the tray which kinda made the cookies stick a bit, therefore I recommend to always line your trap with parchment paper when baking cookies.
So we have…
1 cup of milk chocolate chips
1/3 cup (67g) granulated sugar
1 cup (171g) all purpose flour
1/2 cup (113g) cannabutter/unsalted butter (softened)
2/3 cup packed light brown sugar
2 teaspoons vanilla extract
1/4 teaspoon salt
1/4 teaspoon bicarbonate soda
1 medium egg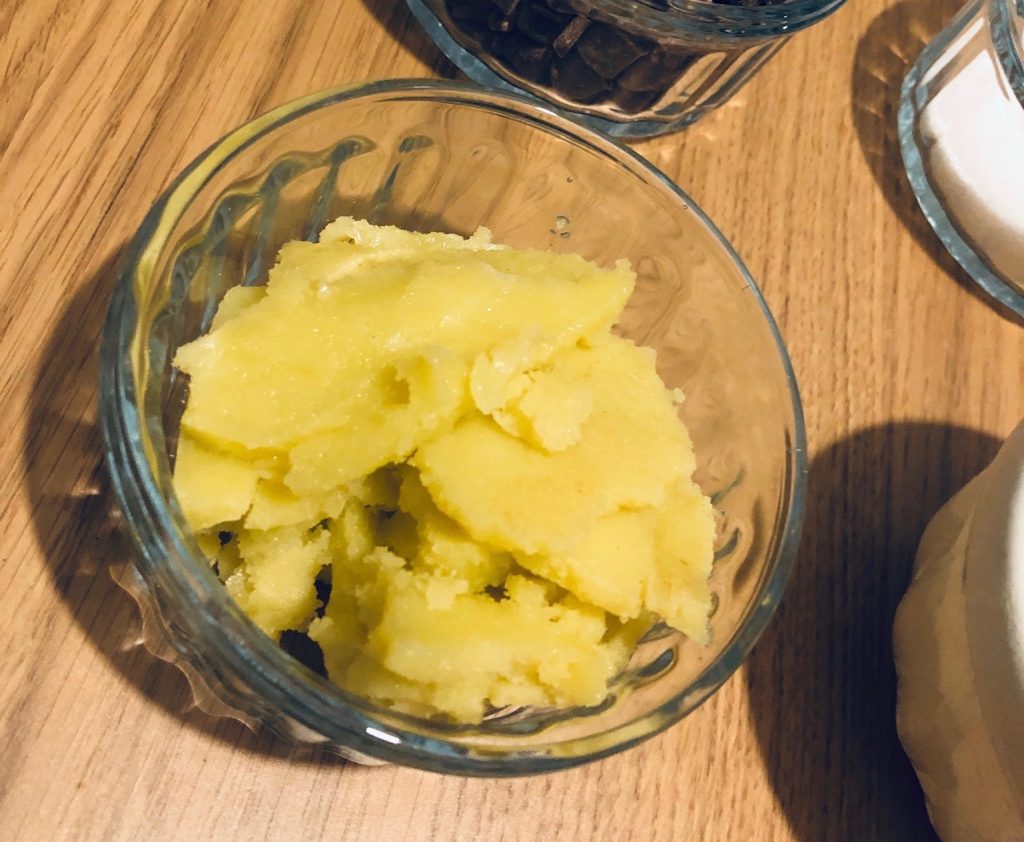 You will need to make yourself some cannabutter a day before you make these cookies, as you will need to leave the cannabutter to set for 8 hours before using it in your baking. To make the cannabutter I will link you to the video that I followed to make cannabutter here. I use this method everytime. You will probably have some butter left over after making these cookies.
So let's begin by creaming together your softened butter and granulated sugar. I use a silicone spatular to press the sugar into the butter until you've combined. Next add in the brown sugar and cream together again.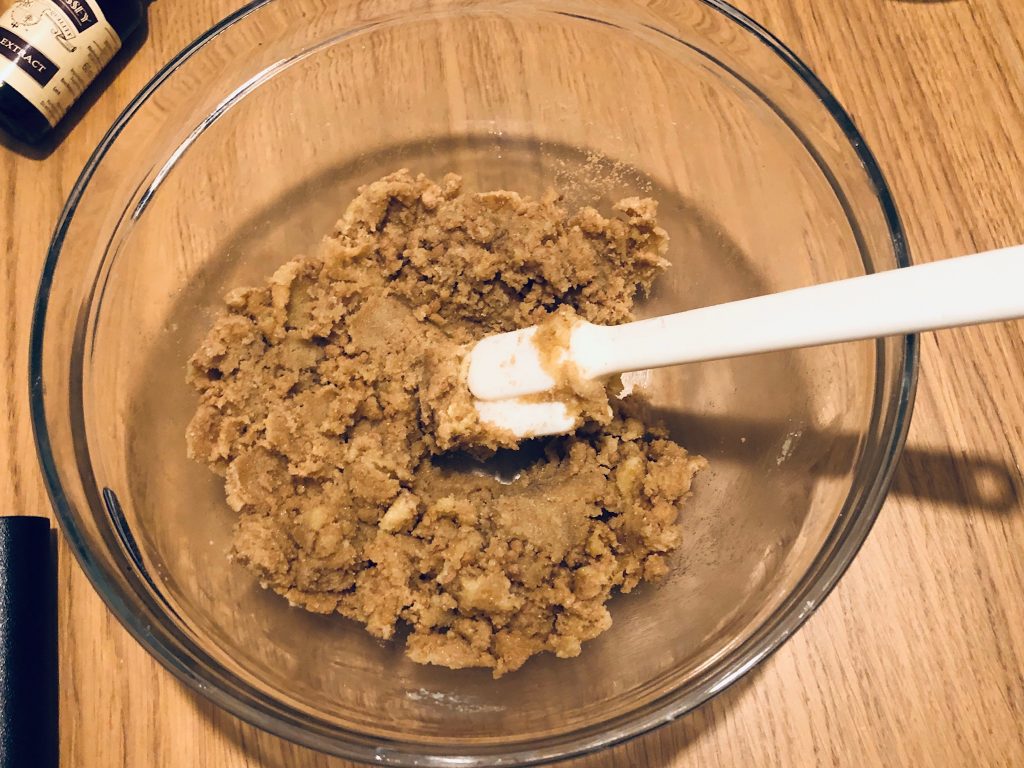 Next add in your egg and vanilla then continue to mix.
In a separate bowl, add your bicarbonate soda and salt to your flour. Whisk gently so that the salt and bicarbonate is evenly distributed. Hard to actually see that ads they're all white but you know, just mix it up.
Add the flour mixture to the butter, sugar and egg. Mix until combined.
Fold in your chocolate chips.
Use a cookie scoop or ice cream scoop to scoop tangerine sized balls of dough onto your baking tray. I got 9 dough balls from the mixture. No need to flatten them, they will melt into cookie shapes as they bake. Make sure there is plenty of room around each dough ball for it to melt. I just want to point out again, use parchment paper if you can to prevent them form sticking to your tray.
Let them bake for 20 minutes at 325°F/160°C or until slightly golden around the edges. I like mine to still be soft and chewy. When they come out, oh my god they smell so good! The vanilla – yum. Leave to cool on the tray for a minute and then transfer to a cooling rack. Eat one while its still warm 😉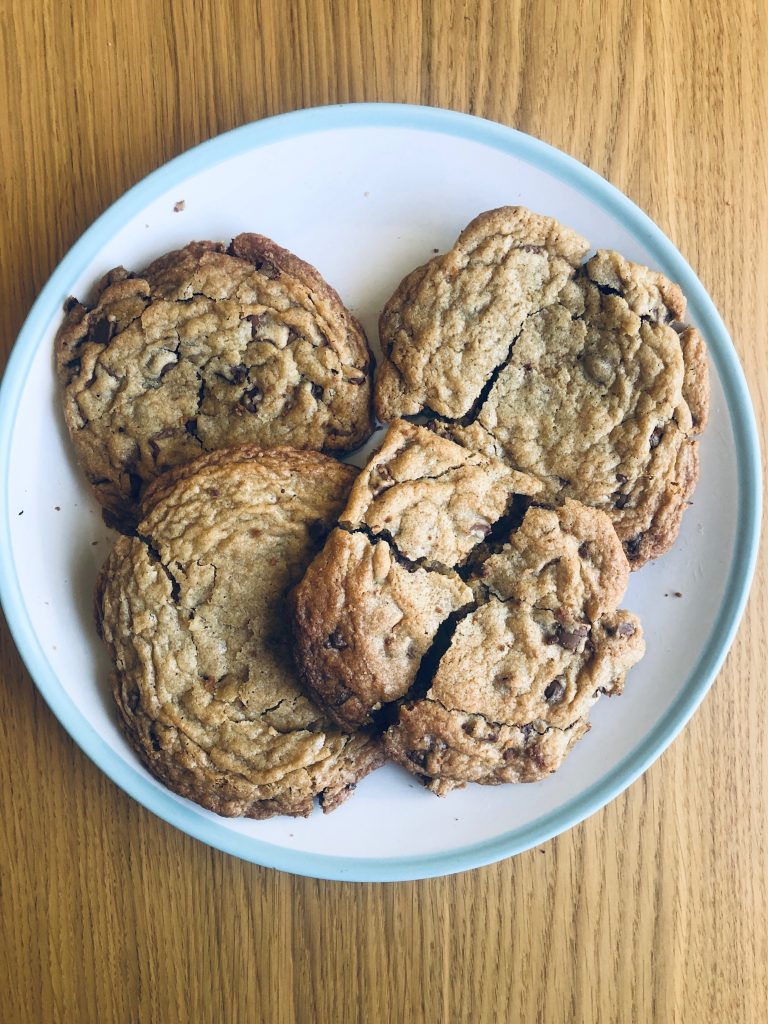 Thanks for reading.